Promoting OnlyFans on Reddit is now one of the easiest ways to gain massive traffic toward your profile and earn passive income in the long run.
It's needless to say that OnlyFans has been exploding in the last few years when it comes to making money on the Internet. If you are finding it hard to get started, this article is for you!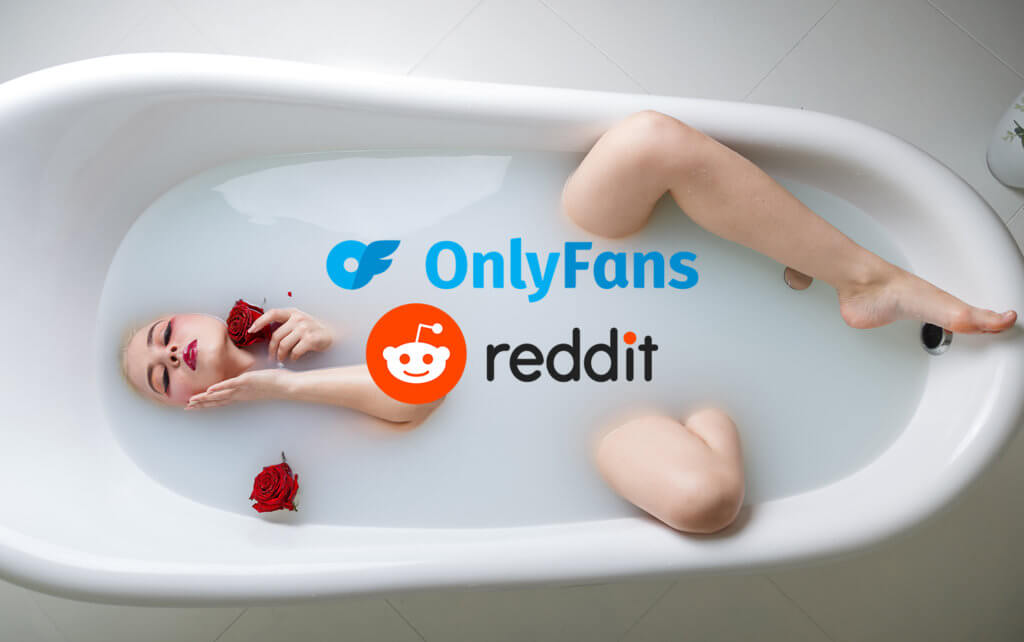 How to Promote OnlyFans on Social Media
The most straightforward way to promote your OnlyFans content is to make the most of your existing followers. It's such a huge mistake not to leverage the audience you've hardly built up! Many creators already have a large fan base across multiple platforms. Wouldn't it make sense to attract them to your OnlyFans profile with some exclusive content?
The goal is to funnel as much traffic to OnlyFans as possible, converting them into loyal OnlyFans followers. If your current audience isn't aware of your OnlyFans page, it's high time to enlighten them!
Restrictions on sharing OnlyFans links on platforms like Instagram and TikTok require some creative solutions. To deal with this limitation, create a landing page that prominently features your OnlyFans account using linktree or beacon.
Promotion tactics vary between social media platforms, so here are some strategies tailored for each network:
Instagram – Create Story links and your bio's link to navigate people to your OnlyFans profile. Remember to use a landing page instead of direct OnlyFans links.
Facebook – Create a page or use your personal profile to publish on your timeline, including links in the About section. Be sure to use a landing page to avoid Facebook's shadowban.
Twitter – Embed links in your tweets and your bio.
Reddit – You are free to share your OnlyFans links on Reddit. ⭐️
YouTube – Motivate action at the end of each video, include your landing page link in every video description, and add a link to your bio to increase traffic.
Snapchat – If you already have premium Snapchat, you can link to your more exclusive OnlyFans content.
TikTok – It's better to redirect this traffic to your Instagram account and monetize them from there.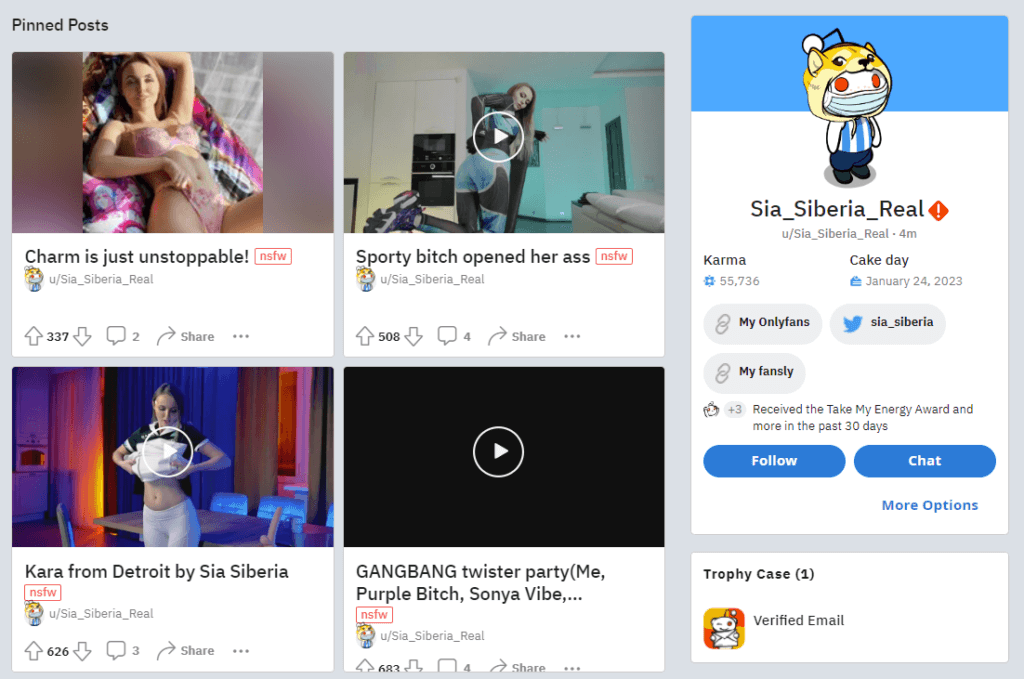 Why You Should Use Reddit to Boost Your OnlyFans Profile
Currently, Reddit has up to 2 billion visitors every month (and still growing), and nearly half of them is from the United States. Compared to the other social media networks, Reddit has much higher users coming from top-tier countries, especially the US.
Moreover, due to the nature of how Reddit works, it's a lot easier to target the potential audience.
Why?
On Facebook, Twitter, Tiktok, Snapchat, etc. people need to know specific profiles/channels they like, and start following those to fill up their newsfeeds with the selected content.
If you are new, and your channel/profile is small, no one would know you to follow, and it's super hard for you to make the money out of them until you get to the trending page. Plus, those social networks do not allow NSFW (adult) content, so it's even harder for you to make some creative content to attract people.
The way Reddit works is a lot different.
Here, Reddit users join different groups, a.k.a subreddits, regarding their favorite topics. The top subreddits have millions of users and thousands of online users at the same time.
Any new account can post content in those subreddits (groups). If your content is interesting and people like it, they will upvote it, and you will eventually get a lot more views as your content gets pushed to the top.
That's also why we bring to you the Reddit Upvote System, which helps you bring your content to the top instantly without having to create excellent content.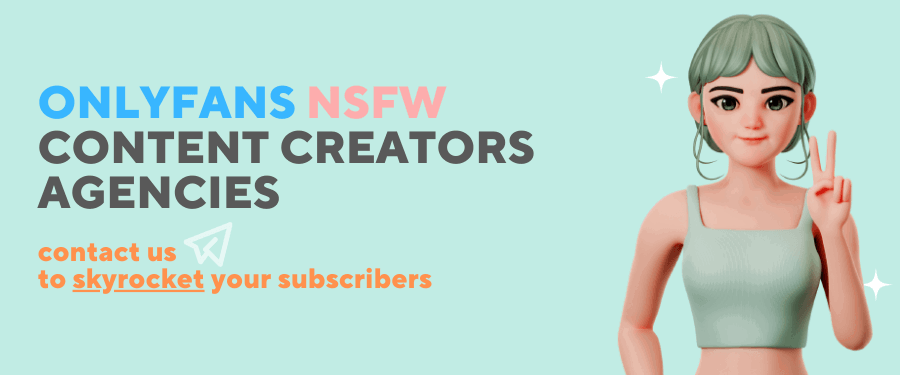 Best Store for Buying Reddit Upvotes, Comments, and Accounts!
How Does Reddit Help My OnlyFans Content?
Reddit's users freaking love NSFW (Not Safe For Work) content!
According to our research, 8 out of 10 Reddit users join at least 1 NSFW subreddit. This is because contents on Reddit is high-quality, and they want to see the NSFW content while browsing through their other favorite subreddits.
There isn't any social media doing the same at the moment.
Maybe Twitter is an exception, but Twitter doesn't allow re-uploaded content, without it, the amount of NSFW content is very low and not attracting many users. And most people also use Twitter for their personal in-real-life relationships.
You don't want your friends or family members to see you following an OnlyFans star, or a porn star, right?
According to similarweb, Reddit is always the best referrer to OnlyFans.
It's needless to say that Reddit is easily the best place for you to promote your OnlyFans-like profiles.
Where Should I Post My OnlyFans Content on Reddit?
Promote your OnlyFans by engaging with existing subreddits within the adult content sphere. Creators can also post directly to their own profiles.
Bear in mind, adult content is strictly restricted to NSFW-tagged subreddits—posting in a non-NSFW subreddit can result in a ban.
You need to find the subreddits that must fit your type of content.
We have a dedicated guide for finding subreddits, but we will try to keep it simple here. If you want more details, it's recommended to take a look at How to Find The Best Subreddits.
There are a ton of different subreddits for posting adult content, but as a content creator, you want to pick the best ones that fit your content style the most.
RedditList is one of the best tools for this job.
When you visit redditlist.com, there are be 3 sections, as shown in the screenshot below: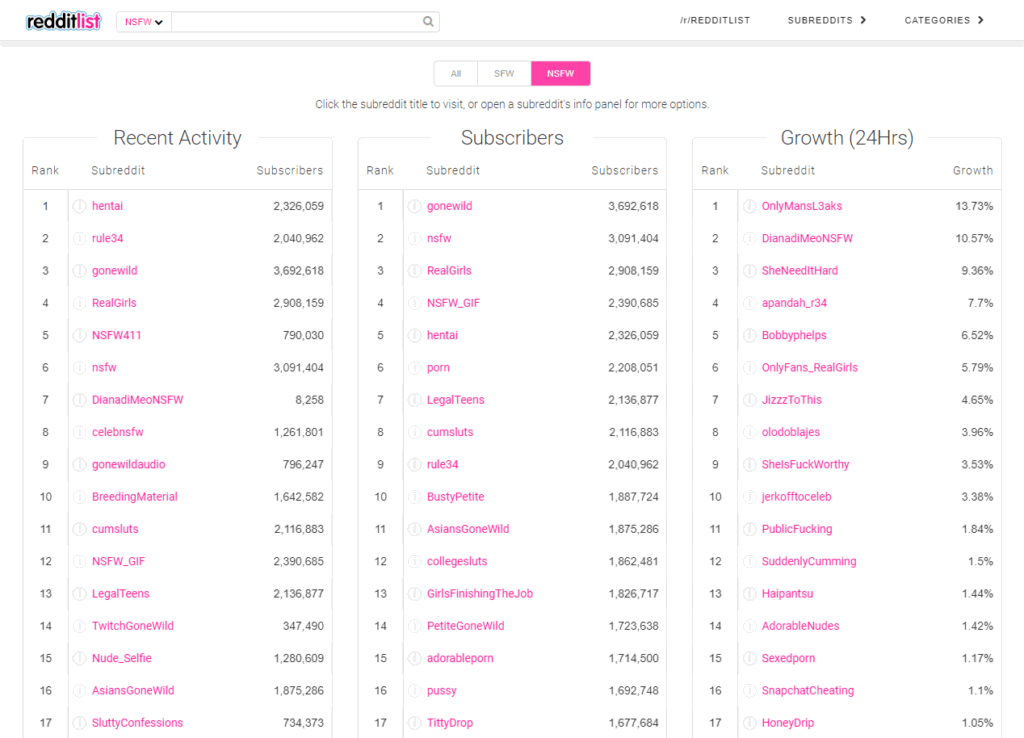 Recent Activity: The subreddits that have the highest activity (submissions, comments, upvotes, etc.) in the last 24 hours.
Subscribers: The biggest subreddits with the highest number of users (subscribers).
Growth (24Hrs): The subreddits that have the highest amount of new user growth in the last 24 hours
You will find a ton of interesting subreddits here that fit your content!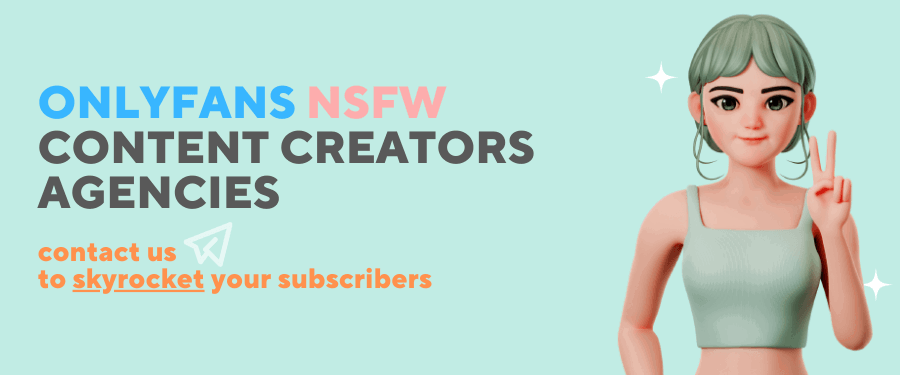 Most Friendly Subreddits for OnlyFans Content Creators
| | | | | |
| --- | --- | --- | --- | --- |
| Subreddit | Verified Req | Seller-Friendly | Ads/Links | Notes |
| r/AdorableOnlyfans | X | ✓ | ✓ | No rules listed |
| r/BestOfOnlyFans | ✓ | ✓ | ✓ | Must have link to OF account in comments, must have 50 posts minimum on OF |
| r/eropage | ✓ | ✓ | ✓ | Do not add urls to titles |
| r/FreeOnlyFansPage | X | ✓ | ✓ | |
| r/GayOnlyFansPromotions ???? | X | ✓ | ✓ | Link to OF in comments, use post flair |
| r/HotOnlyfans | X | ✓ | ✓ | No rules listed |
| r/LatinaOnlyFans | X | ✓ | ✓ | Latina, Hispanic and Carribean girls only, No links in titles |
| r/MenOfOnlyFans | X | ✓ | ✓ | Men Only, Only link OF account |
| r/OnlyFans_Accounts | ✓ | ✓ | ✓ | Must have an OF account, Must include clickable link, Must use "Reddit flair" |
| r/Onlyfans_AdmireMe | X | ✓ | ✓ | No free accounts |
| r/OnlyFans_Females | ✓ | ✓ | ✓ | Females Only, Must have an OF account, Must include clickable link, Must use "Reddit flair" |
| r/onlyfans_get_noticed | X | ✓ | ✓ | No rules listed |
| r/Onlyfans_Promo | X | ✓ | ✓ | See sub rules for complete list of rules |
| r/OnlyFans101 | X | ✓ | ✓ | See sub rules for complete list of rules |
| r/onlyfansadvice | ✓ | ✓ | X | Questions and advice for content creators, NO Advertising, Don't ever share your OF link. Only mods can |
| r/OnlyfansAmateurs | X | ✓ | ✓ | No rules listed |
| r/OnlyFansAsstastic | X | ✓ | ✓ | Butt pictures, Do not promise free content for any reason, Link only in comments |
| r/OnlyfansBBW | X | ✓ | ✓ | For BBW creators, see sub for all rules |
| r/onlyfansbros ???? | X | ✓ | ✓ | Males Only, No genital close-ups |
| r/OnlyFansBrunette | X | ✓ | ✓ | Brown to Black hair only, Do not promise free content for any reason |
| r/OnlyFansBusty | X | ✓ | ✓ | Large Bust Only, Do not promise free content of any kind |
| r/onlyfanschicks | ✓X | ✓ | ✓ | No rules listed |
| r/Onlyfansebony | X | ✓ | ✓ | No rules listed |
| r/onlyfansFiles4Free | X | ✓ | X | No Links, No refrencing to selling |
| r/onlyfansgirls101 | X | ✓ | ✓ | Only females |
| r/onlyfanshottest | X | ✓ | ✓ | No rules listed |
| r/OnlyFansInked | X | ✓ | ✓ | Tattoo Models only, Do not promise free content for any reason |
| r/OnlyfansPacks | X | ✓ | ✓ | No rules listed |
| r/OnlyFansPetite | X | ✓ | ✓ | Petite OF creators, Do not promise free content of any kind |
| r/onlyfanspromo | X | ✓ | ✓ | No rules listed |
| r/Onlyfanspromoss | X | ✓ | ✓ | |
| r/OnlyFansPromotions | X | ✓ | ✓ | Post must include image, Links only in comments |
| r/OnlyFansSpecials | X | ✓ | ✓ | No rules listed |
| r/OnlyfansXXX | X | ✓ | ✓ | No rules listed |
| r/RedditOnlyFans | X | ✓ | ✓ | Do not promote on other posts |
| r/Slutsofonlyfans | X | ✓ | ✓ | No rules listed |
| r/OnlyFansMeetingHouse | ✓ | ✓ | ✓ | For OF creators and fans to meet each other and network for OF, Must have OF account to post |
| r/OnlyfansRainbow | X | ✓ | ✓ | Limit to 2 posts a day, links only in comments |
| r/cuteonlyfans | X | ✓ | ✓ | 5 posts per day, No overly explicit captions, No networking (likes for like) |
| r/Onlyfanshairy | X | ✓ | ✓ | Must be have body hair. 1 post per day, No overly explicit captions, No networking (likes for like) |
And there are a lot more here in this spreadsheet, which is made and shared by the r/OnlyFansAdvice community. It's also a fascinating subreddit where you can ask for experience from other people when it comes to making money with OnlyFans!
Start with niche subreddits!
Start your journey by engaging with people who have specific interest in the small niche subreddits. Look for subreddits that focus only on individuals seeking adult entertainers with the body characteristics you possess.
For instance, you could start by using your body type as a keyword (ass, curve, etc.)
Other keywords to consider include toys or specific types of content you produce.
Proven Strategies for Promoting OnlyFans Posts on Reddit
After posting your OnlyFans content on Reddit, it's strongly recommended to give it some initial boost by using our Upvote.Shop Panel with the following tested tactic:
First order (Buy right after posting to ensure the best rank): With this order, we suggest getting 30-50 upvotes depending on the size of the targeted subreddit, the upvote speed is about 15-20 upvotes/minute. The goal of the first order is to get you to the top 3-6 position in the HOT section. After getting there, you will receive natural upvotes and comments from real Reddit users to continue to have a better position if they like your content. (Note that you shouldn't buy more than 60 upvotes for the first order. Feel free to try a higher speed if the rank is not too good).
Second order: Buy 30 more upvotes after 1 hour from the first order. Speed should be also 15-20 upvotes/min. This order helps you maintain the ranking to get the maximum amount of views from online users. (You can use the upvote scheduling feature)
Similarly, do the same tactic to the 3rd, 4th, 5th, etc., order 1 hour apart from the previous order. The goal is still to maintain the ranking as long as possible.
Above are our tested and proven strategies; you can try and customize it according to your needs and the sub you are posting.
And don't hesitate to contact us if you need any advice on anything on Reddit.
Why My Posts Cannot Rank?
There are many reasons for this:
People simply don't like your content.
You are posting in the wrong subreddits.
Some people intentionally downvote your content.
Etc.
The fastest and easiest solution when it comes to this is to buy Reddit upvotes from us.
In NSFW subreddits, it generally does not require more than 100 upvotes to rank your post to the top of almost all potential subreddits. Once people have noticed your content, they will start upvoting it, and you will eventually get more upvotes.
If the amount of upvotes you get in total is phenomenal, you can even get to the "top" section of a subreddit, making your submissions sticking there for a very long time, and will eventually give you a lot more passive income!
Read more: How to Rank Reddit Posts Effectively
Other Tips for Promoting OnlyFans on Reddit
Follow Other OnlyFans Content Creators!
Understanding your competition's strategies, the subreddits they interact with, and which posts garner the most traction is invaluable.
Many big OnlyFans creators create their own subreddits or frequently share on their own profiles. Stay vigilant with their feeds, and endeavor to keep pace when you notice emerging trends.
By following your "competition," you can also discover users interested in the same type of content.
For more details, you can also take a look at our guide on How to analyze Reddit Users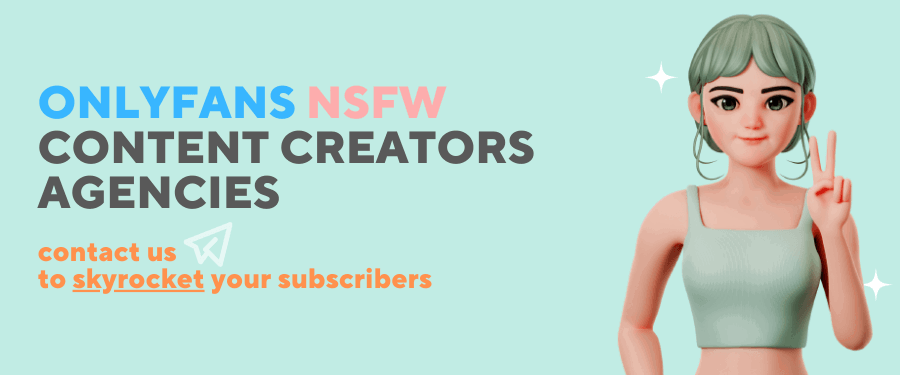 Subreddits To Avoid
As a newcomer to Reddit, it can be tempting to join subreddits and follow creators who promise to aid you in promoting your OnlyFans.
However, as you become more experienced in promoting your OnlyFans on Reddit, you'll quickly realize that the most effective subreddits won't typically feature words like "OnlyFans" in their names.
Avoid wasting your time with subreddits that offer free promotions. Spend your energy into forging connections with users who are genuinely interested in your niche.
Create Exclusive Content for Your Followers
While some creators attempt to share their content across as many subreddits as possible, this approach doesn't always deliver the desired results.
Instead, consider posting specific or exclusive content to your OnlyFans profile.
Of course, sometimes you should share the best content on Reddit as well to help people remember your name.
When you interact on subreddits within your niche, people are likely to visit your profile and discover that you offer something they can't find elsewhere.
Such exclusivity could motivate people to follow you, subsequently increasing your overall visibility.
Don't forget to set your profile to NSFW before you post anything—failing to do this could result in a ban.
Indirect Advertising
Reddit users are very sensitive to sales or marketing tactics. Being asked to spend money, particularly on adult content, can instantaneously prevent users from visiting your profile and content.
Instead of directly referencing your OnlyFans or soliciting people to subscribe, merely include a link to your OnlyFans in the content you share.
You may want to avoid mentioning OnlyFans altogether until you've gained enough followers, as promoting a paid page with no followers could make your account appear dubious.
Pin Strategically
Reddit allows users to pin specific content to the top of their profile feed, ensuring these items are the first thing someone sees when they visit your page.
The first thing you should pin is a post that includes links to your social platforms, including your OnlyFans. Following this, pin your top-performing and most popular content.
Here is an example: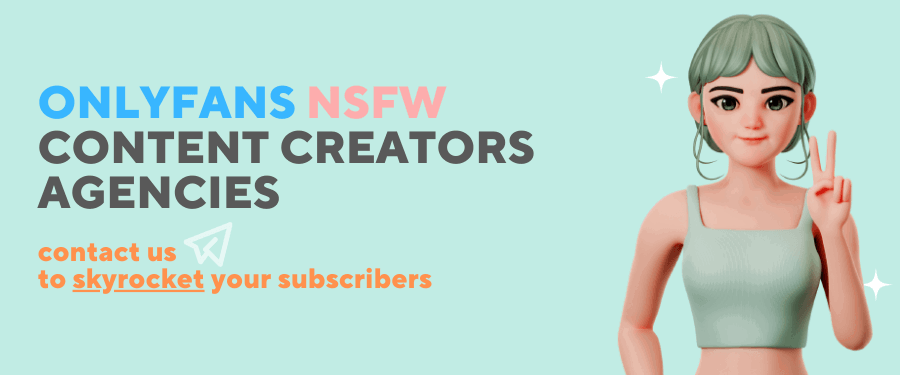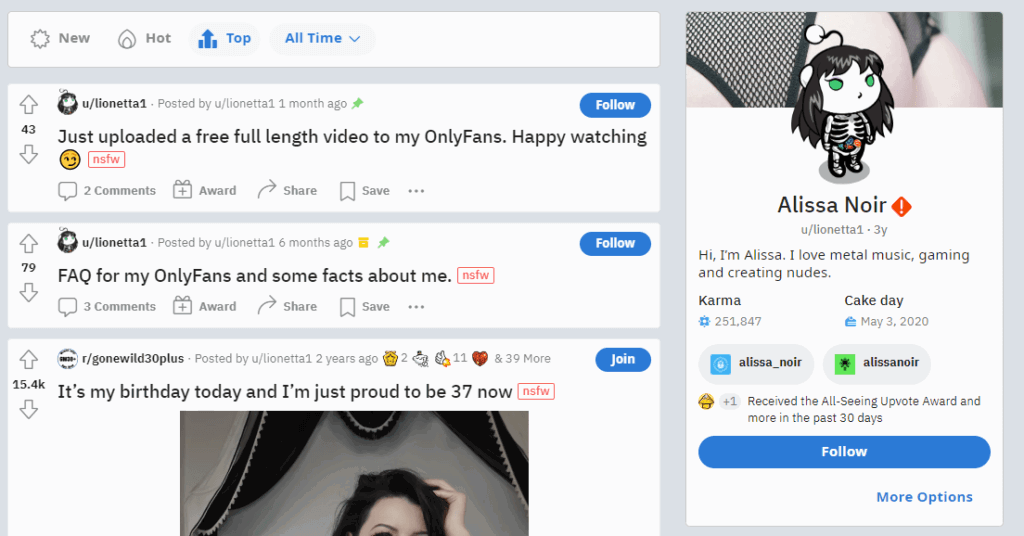 Consider Purchasing Upvotes
If you're struggling to gain initial traction, you may want to consider buying upvotes. Investing in upvotes to promote your content can ignite your profile's popularity and enhance visibility in the long run.
You can begin with as few as 30 upvotes, or aim to make your content go viral with 1,000+ upvotes from our high-quality accounts with user history and karma.
Consider Buying Comments
To boost engagement and initiate conversations on a specific subreddit, it's recommended to have many upvotes and comments on a thread/post.
Garnering organic comments can be quite challenging, so you may opt to buy Reddit comments, which can spark engagement, boost the algorithm, and lay the foundation for the conversation on a specific thread.
Other users will naturally join the discussion and engage with your content.
Consider Using Multiple Accounts
While starting with a single Reddit account is perfectly viable, it's recommended to maintain 3-5 Reddit accounts for successful OnlyFans promotion on Reddit.
You might want to keep 1-2 accounts as a backup in case some of your accounts get banned. Use the other 2-3 accounts to test different NSFW subreddits and various types of content. Be sure to include your OnlyFans link in many Reddit posts, both with and without pictures.
Adult content creators often have a favored subreddit, where they've built a significant audience and focus their Reddit OnlyFans promotion efforts there.
Be Original
Reddit users tend to favor more raw, authentic content.
Feel free to post things you might not deem worthy for your OnlyFans, or share aesthetic and humorous content from subreddits that match your niche.
Understand and Respect the Rules
Subreddit moderators dictate the rules for their subreddits, and hold the power to remove you or ban you for rule violations.
Therefore, before posting in any subreddit, make a point to thoroughly read the rules, which are usually pinned at the top of the page.
Not all NSFW subreddits maintain the same level of leniency, and some are incredibly particular about the type, quality, and consistency of the content you share.
Conclusion: How to Promote OnlyFans Account Effectively
Create as high-quality content as possible.
Use interesting titles for your content that force people to click/comment/interact with you.
Mention your OnlyFans account username in the comment, and don't forget to fill up your account details so that people can easily find you on OnlyFans when visiting your profile.
Avoid spamming at any cost so your submissions will not get removed.
Very simply, right?
For more details, please take a look at our Case Study: OnlyFans & Reddit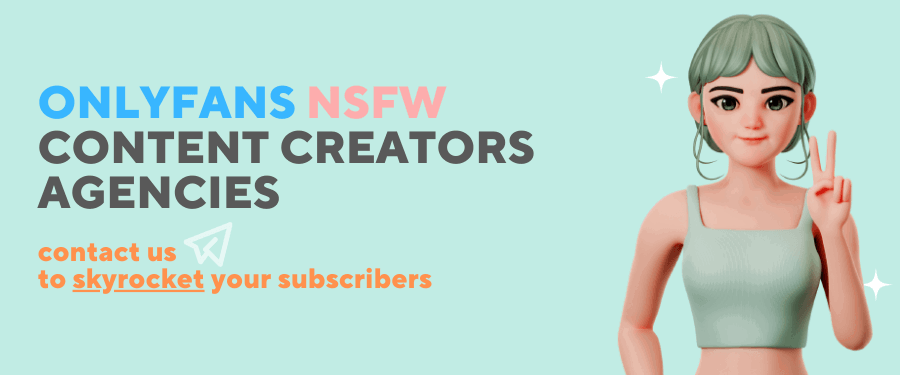 Enjoy!