Improving your OnlyFans captions can boost the value of your content, attracting more interaction on your posts.
When sharing content on OnlyFans or other social media platforms, thoughtfully written captions for your images and videos can enhance your visibility and boost engagement.
Tempting captions have the power to charm people while they visit your OnlyFans profile, motivating them to spend more time discovering your content and engaging with your posts. As a result, this heightened engagement can enhance your visibility and reputation on OnlyFans.
If you are new, coming up with original OnlyFans caption ideas for your pictures and videos might seem easy at first. But once you have created 10 to 20 captions, you may find yourself stuck. That's where we come in to help you create tempting OnlyFans captions that enhance the allure of your content.
OnlyFans Caption Idea Generator
If you want something more straightforward, use our OnlyFans caption generator below. Everytime you click, it will randomly give you 10 tailored captions.
Copied to Clipboard!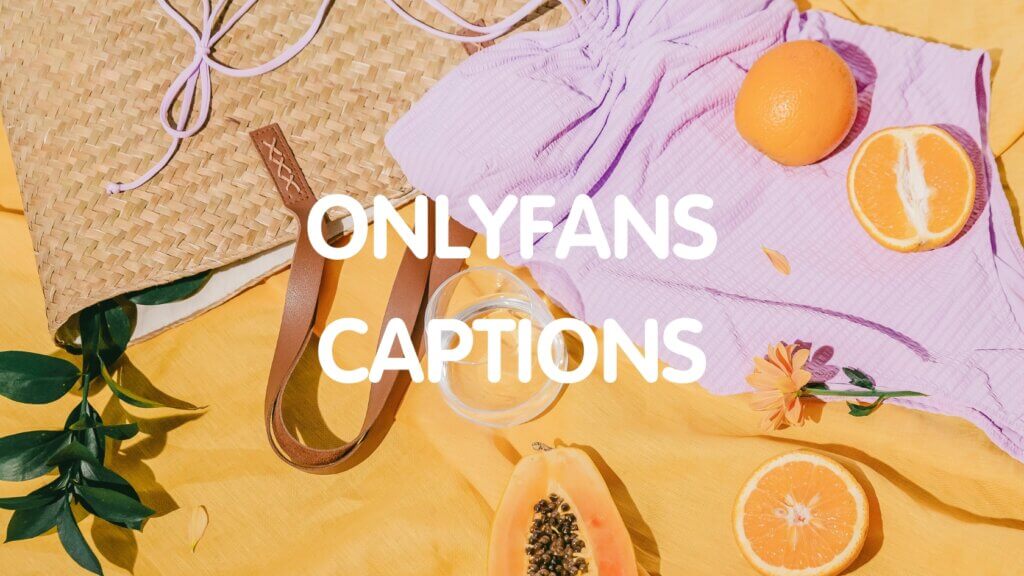 The captions beneath your images or videos play a crucial role, offering viewers an insight into the content's purpose. For example, if you are a weak man and your girl operates an OnlyFans page as a hotwife, captivating captions such as "Witnessing my wife's intimate encounter with a stranger" or "My husband finds joy in observing my close interactions with others" can add allure to your posts.
The Best OnlyFans Caption Ideas That Work
You can customize your posts to match your OnlyFans niche, use images to effectively boost engagement, keep your followers informed about your daily routine, and do much more. Below are some excellent tips.
Captions that capture your audience's attention.
Other innovative OnlyFans captions for images or videos.
Well-known and creatively composed fan-time OnlyFans captions.
Captions for gamers and cosplayers on OnlyFans.
OnlyFans captions for those involved in the hotwife lifestyle.
Captions intended for OnlyFans fitness enthusiasts.
OnlyFans captions for sending PPVs in bulk messages.
You can use all of these to promote OnlyFans on Reddit as well!
OnlyFans Captions to Attract Your Audience:
"Indulge in the exclusivity."
"For your eyes only."
"Can't get enough? There's more inside."
"Life's too short for limits."
"Are you ready for what's next?"
"You're the one that I want."
"An escape from the ordinary."
"Catch me if you can."
"Sweet as sin, just for you."
"Dare to explore."
"Your personal muse."
"Because you deserve the extraordinary."
"Let's create unforgettable memories."
"Delve into the depths of desire."
"Turn the ordinary into extraordinary."
"Your secret is safe with me."
"Just one click away from pleasure."
"Flirting with fantasy."
"The more you see, the less you'll want to leave."
"Let's keep it our little secret."
Introducing phrases like "This tale is one for the ages", "Take risks and embrace a positive mindset", "Speak to me kindly, and don't settle for less than the best" can capture the attention of your audience. Similarly, phrases like "Remember our shared moments" and "I strive to outdo myself every day" can evoke a sense of relatability and genuine connection.
6. Other Creative OnlyFans Captions:
"Unapologetically me, always."
"No imitations, just pure authenticity."
"On a league of my own."
"Unruffled, unbothered, unmatched."
"Why follow when you can lead?"
"Level up or get left behind."
"Your favorite could never."
"Been winning, still winning."
"They follow, I lead."
"Living my truth, boldly and loudly."
"Speak your mind, but mind your speech."
"No crowd, but they're still watching."
"Running my own race, at my own pace."
"One-of-a-kind, no room for duplicates."
"Pressure? That's just another word for motivation."
"No rehearsals, this is the live show."
"Talk less, slay more."
"They watch, they hate, then they copy."
"I'm the playlist you wish you had."
"Turned my haters into my motivators."
Statements like "You can't compete with me" or "Revel in authenticity, and refuse to fold under pressure" can attract a wide range of audiences.
Famous and Creatively Written Fan-Time Captions:
"Fan-love fuels my journey. Join me?"
"Because of you, I believe in the goodness of the world."
"For those who've been here since day one, thank you."
"Turning fans into family, one post at a time."
"Your support is my greatest achievement."
"We're in this together, for the highs and lows."
"You are the reason for every success."
"My fans, my tribe, my inspiration."
"Thanks for being the biggest part of my story."
"All because of you. Yes, YOU."
"To all the haters turning into lovers, welcome to the fan club."
"My fans are my mirror, reflecting the best of me."
"We've built more than a fan base, we've built a community."
"Your cheer is my motivation, your support is my strength."
"For my fans, with love."
"In a world full of followers, I'm grateful for my fans."
"You've seen me at my best, you've seen me at my worst, yet here you are. Thank you."
"Haters gonna hate, fans gonna elevate."
"The journey is long, but your support makes it worthwhile."
"You're not just a fan, you're a part of my journey."
"It's fan appreciation time!" or "Embrace the football season with us!" These kinds of captions can induce a sense of community among your fans.
Captions for Gamers and Cosplayers on OnlyFans:
"For the love of the game, and the fans who play along."
"Level up with me, join the gaming journey."
"My avatar, your entertainment."
"Cosplay isn't just a hobby, it's a lifestyle."
"Together, we create a universe of our own."
"Living in the gaming world, but always in touch with you."
"Perfecting the art of cosplay, one character at a time."
"I game, you watch, we conquer."
"Bringing your favorite characters to life."
"Who's ready for the next gaming session?"
"Your support is the cheat code to my success."
"One more level, one more win, for my fans."
"Living my best life, one cosplay at a time."
"I play, you cheer, we make memories."
"Welcome to the cosplay universe."
"Cosplaying not just characters, but emotions."
"Together in every quest, every achievement."
"My game, your entertainment, our victory."
"Step into the gaming dimension with me."
"Our connection? Stronger than the best gaming console."
Engaging phrases like "Join me in the online gaming realm" or "Appreciating my fans who brought my cosplay characters to life" can connect with your gamer and cosplayer audiences.
OnlyFans Captions for the Hotwife Lifestyle:
"Shared desires, mutual pleasure."
"An unconventional love story."
"A couple that plays together, stays together."
"Our love is boundless, our rules are different."
"Love at the crossroads of passion and adventure."
"Breaking norms, exploring desires."
"Passionate nights, unforgettable memories."
"Our dates have three, and we love it."
"A different kind of love, a different kind of thrill."
"Embracing love in all its forms."
"My husband, my hero, our journey."
"Turn the ordinary into extraordinary nights."
"Every night a new story, every moment a memory."
"A love story written by three."
"Our rules, our game, our pleasure."
"The art of sharing love."
"Exploring passion, one date at a time."
"Passion shared, intimacy multiplied."
"Unconventional? Maybe. Exciting? Absolutely."
"Our dates are never typical, and we wouldn't want them any other way."
Expressive captions such as "Embracing the thrill of a stranger's touch in my husband's presence" can appeal to those invested in the hotwife lifestyle.
OnlyFans Captions for Yoga Instructors or Fitness Enthusiasts:
"Flexibility for mind, body, and soul."
"Start your day with energy and positivity."
"Unleash your inner warrior with these poses."
"Melt stress away with these relaxing stretches."
"Get a sweat on and feel great about it."
"Turn your living room into a personal yoga studio."
"Good morning sunshine, let's start the day with a stretch."
"End your day on a peaceful note with bedtime yoga."
"Strength in body, peace in mind."
"Reach new heights with these yoga poses."
"Energize your day with powerful poses."
"Yoga for a balanced lifestyle."
"Wake up your body with these invigorating stretches."
"A little progress each day adds up to big results."
"Your body can stand almost anything, it's your mind you have to convince."
"Your workout is my warmup."
"Let's stretch into the week with positivity."
"Feel the burn, love the results."
"Ready, set, flow!"
"Sunday vibes and mindful moves."
Captions such as "Nourish your hips with these stretches" or "Breathe in serenity with these yoga poses for better wellbeing" can resonate with your fitness-minded audience.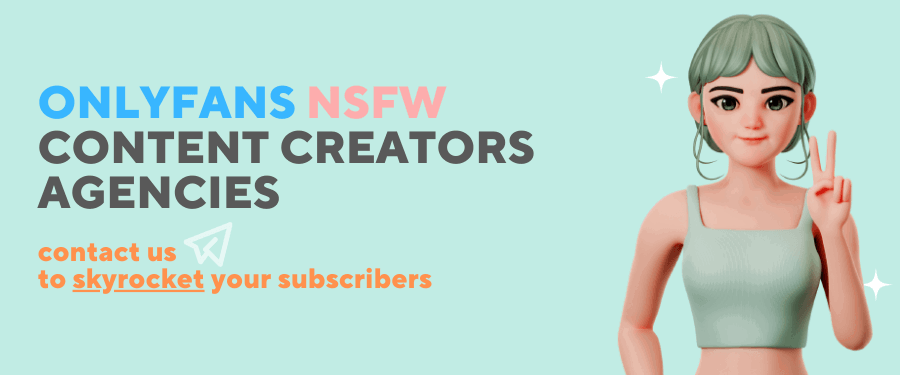 OnlyFans Captions for Sending PPVs:
To send PPVs, you might consider using tantalizing descriptions of the content that make it hard for fans to resist. Remember not to overuse PPVs as an excessive amount could discourage fans. If you have multi-partner content or content featuring multiple individuals, fans are often more willing to pay for these exclusive offerings.
Captions for other platforms
And here are some other examples if you are attracting OnlyFans followers on other platforms by making the most of the hashtags.
"Just a hint of what's to come. Stay tuned."
"You'll wish you followed sooner."
"Can't get enough? Follow for more."
"More than meets the eye. Do you dare to find out?"
"It's getting interesting here, don't you think?"
"Just a little teaser, you'll want to see more."
"Intrigued? Hit that follow button."
"The best is yet to come, don't miss it."
"I know you're curious… so why not follow?"
"Can you handle it? Let's find out."
"You, me, and a world of adventures."
"Feeling lucky? You might just be my next follower."
"Wanna know a secret? Follow me."
"Let's make this a two-way street, you follow me, and I'll charm you."
"I promise, I'm more than just a pretty face."
"Catch me if you can… on my profile."
"Excuse me, but you dropped something: my jaw."
"Do you have a map? Because I just got lost in your eyes."
"Guess what? I'm not a photographer, but I can definitely picture us together."
"Ready for some fun? Follow me."
"In need of a smile? I've got plenty to share."
"Making life bearable, one joke at a time."
"I add a dash of spice to life, mostly through my embarrassing moments."
"They say don't try this at home… so I went to my friend's home!"
"Life is short. Smile while you still have teeth."
"Life is like a toilet paper. You're either on a roll or taking sh*t from some asshole."
"I followed my heart, it led me to the fridge."
"I'm not lazy, I'm just on energy-saving mode."
"Currently holding it all together with one bobby pin."
"I used to think I was indecisive, but now I'm not too sure."
Captions for Tinder
Are you using our Tinder x OnlyFans method? Here are some other great ideas for you!
"They say beauty is in the eyes of the beholder, and I've got a lot to behold on ###."
"Swipe right for a mysterious rendezvous on my intriguing ### feed."
"Explore my digital diary – my ### feed, that is. Prepare for surprises!"
"Caution! Following me on ### might lead to an addiction to adventure and fun."
"Unleashing a dash of sass and a pinch of class on ###. Ready to spice things up?"
"Part time Tinderella, full time ### superstar. Swipe right to join the journey."
"Love dogs and epic foodie shots? Time to embark on a delicious journey on ###."
"Forget Prince Charming. Looking for a 'follow' knight on ###."
"Swipe right if you dare to follow my wild and wonderful world on ###."
"Swipe, match, follow. The recipe to a ### friendship that's worth a toast."
"Bored of the ordinary? Venture into my extraordinary ### universe."
"I'm told my ### feed is a visual treat. Swipe right and see for yourself!"
"Follow my ### for a daily dose of sparkle and spontaneity."
"There's more to me than meets the swipe. Uncover my stories on ###."
"If your heart skipped a beat at my profile, wait until you see my ### feed."
"Brace yourself! Following my ### may cause extreme bouts of wanderlust."
"Your next favorite ### account could just be a swipe away."
"Like my vibe? You'll love my ###."
"I promise my ### feed is just as exciting as this profile. Time to find out?"
"Spoiler alert: My ### will make you smile. Swipe right to experience it."
The Impact of Having Engaging OnlyFans Captions
Investing effort into creating working Onlyfans captions, cover photo, and OnlyFans bio can make your content more appealing to your audience and can be key in creating strong relationships, engagements, and conversions on OnlyFans.
Pictures and videos are strong communication tools, but the presentation often relies on effective captions.
Effective captions are crucial on OnlyFans, especially in a business context. Providing context to your images helps your audience interpret your posts as you intend and allows you to infuse your personality into them.
When it comes to captions, it's important to enrich the story your image or video tells.
This can be achieved by identifying the individuals in the picture, inserting humor, or other engaging elements that increase audience engagement.
😘 Emojis have become a universal language and are highly popular among OnlyFans users. These compact, colorful symbols can effectively convey a message or emotion. However, it's important to use caution when incorporating emojis into your captions. Make sure you don't overdo it and keep it appropriate for your audience's preference.
How to Write the best OnlyFans Captions
Creating ingenious captions for your OnlyFans posts may sometimes feel like an uphill battle. However, we've collated a set of handy guidelines to turn this daunting task into a walk in the park.
These tips aim to help you write engaging OnlyFans captions that not only enhance your visuals but also mesmerize your audience.
Personality: The Secret Ingredient
Nothing engages an audience more than a hint of your unique personality.
However, ensure that your personality fits well with your niche and overall brand image.
Keep it simple, short, straight-forward!
Always remember, making it simple is the key to success!
You don't need to construct a complicated story with every caption. The ideal strategy is to keep your words sharp, impactful, and engaging. Allow your visuals to shine.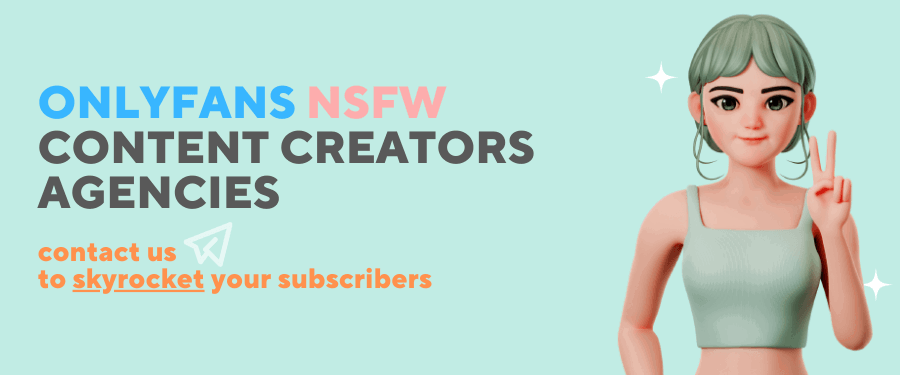 Occasionally, longer captions are welcome to share thoughts, announce updates, or delve into topics that delight you. Such statuses can aid in building a profound connection with your audience.
Nevertheless, for your day-to-day posts, brief and witty one-liners are the preferred choice.
Use Descriptive Language to Your Advantage
In the realm of OnlyFans' mature content, descriptive language is an invaluable asset. It adds depth to your posts and enhances the appeal of your visuals.
Utilize language that echoes with your audience. Engaging with them or following their discussions on different social media channels such as Reddit can offer invaluable insights into their likes and dislikes.
For a deeper understanding of your audience, consider exploring trending subreddits within your niche.
Discover what aspects of your OnlyFans niche (or your particular content) fascinate your audience and highlight these elements in your content.
Call to Action: An Engagement Catalyst
A Call to Action (CTA) is exactly what it implies. It's an appeal to your audience to engage with your content.
Consider adding a simple yet compelling CTA at the end of your captions. Remember the golden rule: if you don't ask, you won't receive!
Engagement could be in the form of likes, tips, comments on your latest posts, or checking direct messages for your newest PPV content drop—essentially any action that you'd like your followers to take, as long as it's meaningful to them.
Questions: A Conversation Starter
Questions serve as excellent captions.
You might have noticed that many exciting OnlyFans caption ideas, including the ones created by our caption tool above, often are questions.
Asking questions stimulates interaction, encouraging followers to respond.
This dynamic exchange in the comments section can dramatically enhance your post engagement.
Conclusion
Congratulations! If you're a novice creator, you should now have a treasure trove of OnlyFans caption ideas for your debut post.
Struggling to channel your inner Shakespeare? No worries! Use our free caption generator tool at the top on this page. With just a few clicks, you can conjure fresh, enticing OnlyFans captions for photos and videos.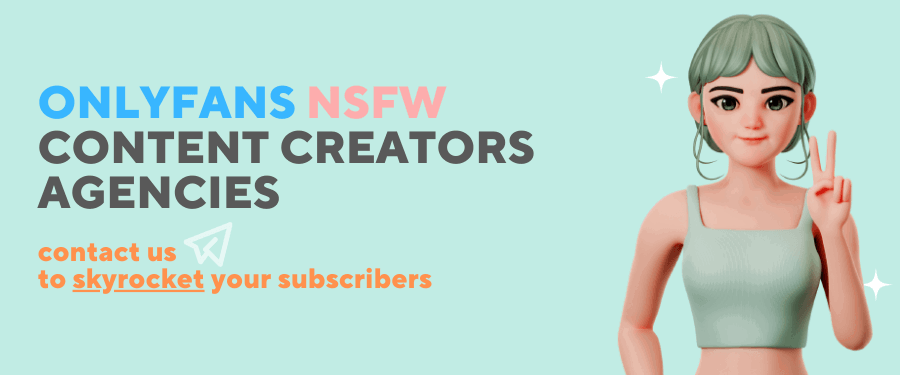 Remember to:
Pose Questions: They ignite fascinating discussions.
Employ Emojis: Use them wisely, and only when they complement your text.
Unveil Your Personality: After all, your followers are here for the authentic you.
Use Descriptive Language: This will make your captions more engaging.
Incorporate a CTA: This encourages your audience to engage.
Stay Concise: Aim to keep your captions crisp and focused.
Don't Overuse Quotes: While quotes can work as captions, they don't often add value to your content. Opt for captions that amplify your post's message.
Avoid Hashtags: Unlike other platforms, hashtags don't boost your visibility on OnlyFans.
The key to success lies in understanding your audience's language, needs, and interests. Always keep them at the forefront when crafting your captions and content. Your success on OnlyFans, like any platform, hinges on the value and relevance you provide to your audience.
Remember, "A little progress each day adds up to big results."
Also, take care of your body to ensure it can withstand the demands of your work.