Reddit is known with a ton of super active communities, meaning your post can get removed anytime by the hard-working moderators if they find that you are trying to spam or breaking the rules.
Reddit also has a shadowban function that does not show your posts to anyone else except you, which is quite tricky to find out.
If you are new to Reddit and looking for a trusted way to check if your post gets removed, deleted, or shadowbanned, this article is for you!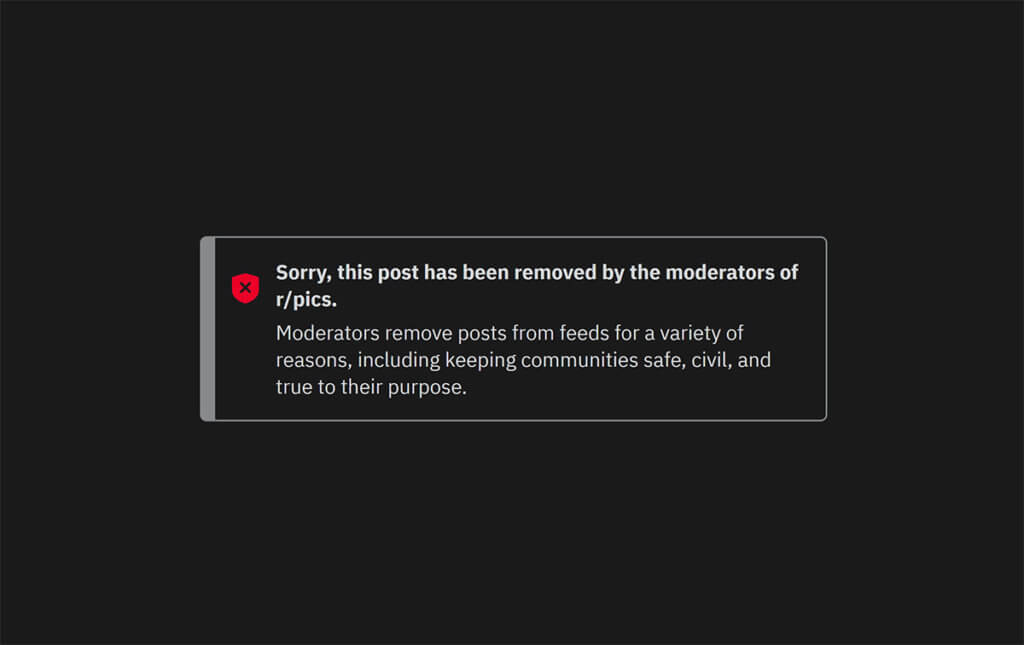 How to Check If Reddit Post was Removed or Filtered
Start a Private Browsing Season (Incognito) by pressing Ctrl + Shift + N on Google Chrome or Ctrl + Shift + P on Firefox.
Browse to the subreddit where you have just submitted your post.
Check the New tab, or search for the title of it.
If your post doesn't show up, other people wouldn't be able to see it as well.
The filtered submissions are still viewable by visiting the post via its URL, or via your account. It's a bit tricky for new users to know this, and this is a must trick that you should take note when it comes to marketing on Reddit, especially for purchasing upvotes from our store effectively.

How to check the reasons why your post get deleted
There are numerous tricks to check this, but we are going to show you the easiest and the most accurate method!
Go to the website https://www.reveddit.com/
Enter the post URL to the box, then press Enter. For example: https://www.reddit.com/r/hmmm/comments/smj96w/hmmm/
The website will show you a lot of information regarding the post: Why it gets removed, when it got removed, show up removed comments, and more!
There is also another more-technical way that you could try as well:
Add .json to the end of the removed post link and visit it. Example: https://www.reddit.com/r/gifs/comments/smgism/magnetic_clay/.json
Press Ctrl + F and search for removed_by_category
You will get a lot of information here for playing around with them:

If it is "removed_by_category":"moderator", then your post was got removed by the moderators of the subreddit.
If it is "removed_by_category":"reddit", then your post was got removed by the Reddit auto anti-spam system.
If it is "removed_by_category":"null", then your post is still live.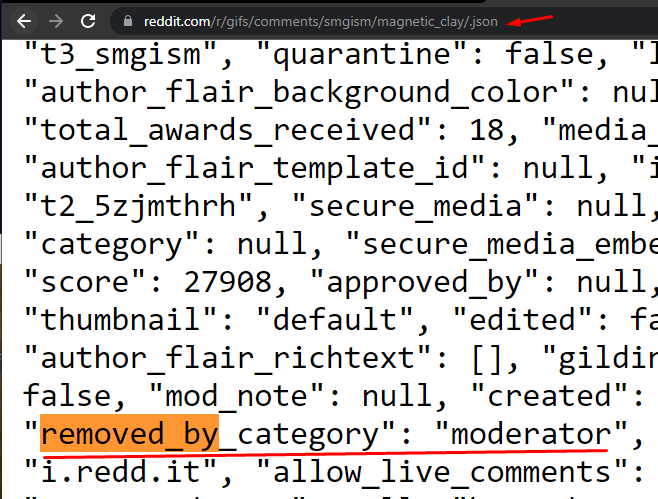 There are a ton of other information there as well if you are a tech guy chasing after fun!
Why my Reddit posts got removed?
There are a lot of reasons why your Reddit posts got removed. It could be because of the subreddit moderators, or because of the Reddit auto anti-spam system. By having two levels of moderating system, the content on Reddit is always clean and follow each subreddit rules.
First, the Reddit anti-spam system will automatically check to see whether your account and your submissions meet the rules and if there is any action violating the site-wide rules, the submissions will get removed immediately. Furthermore, your account could even get shadowbanned, or banned, if you are repeating the actions. Please have a look at the Reddit's content policy to understand more about this.
The subreddit moderators are the ones who have the higher permission levels within the specific subreddits. They are the ones who own the subreddits, who control them, and who create the specific rules. Typically, the additional rules of specific subreddits are placed right on the sidebar within the sub, so make sure you check it out before posting.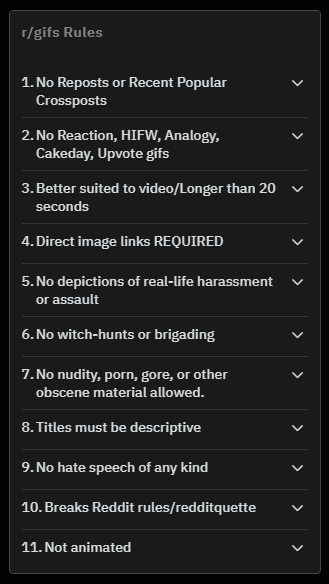 Common Subreddit Rules
These are the most popular rules that moderators usually apply towards their subreddit. Ordinarily, your posts get removed based on these requirements!
Don't try to promote your products, services, or businesses too directly, unless it's a small subreddit, and you are seeing all other people doing the same things. However, these are not the best subreddits and usually not converting very well.
You don't have enough karma. Some subreddits require their subscribers to have enough karma to start posting. You generally want to farm karma via the comment section, or somewhere else such as r/FreeKarma4U. However, the easiest way and fastest way is to purchase Reddit accounts from our store!
Does Reddit Post get removed without notification?
Reddit tends not to send any notification when removing your submission, unless your post gets removed automatically by the AutoModerator within a subreddit, and the moderators of that subreddit enables the private messaging function.
We understand that you spend a lot of time, effort, and even money on creating a high-quality post, and it sucks when your post get removed. But it's how it's be, we should follow the rules and always make sure we don't violate anything.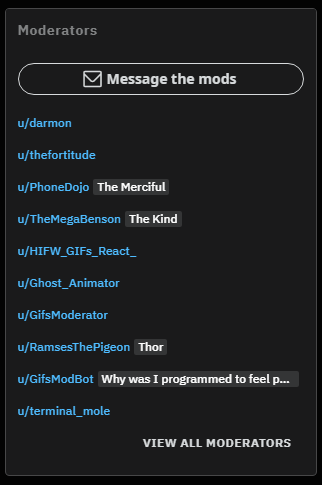 Some subreddits will send you an auto-message saying the reason your post get removed, but if they don't send any, don't hesitate to ask the moderators of the sub about it. This would definitely help you not to make the same mistakes again, and even make your account more real in the moderators' eyes. Just don't mention that you are trying to promote your contents, and you will be totally fine!