It's no doubt that OnlyFans has become one of the easiest ways to make money on the Internet. But do you know that 99% of OF content creators cannot fully unlock the full power of it yet?
In this Reddit OnlyFans case study, we are going to show you how Anna, one of our customers, earns up to $5k every month easily.
Hint: She uses our Reddit services for getting the max potential with the lowest cost.
If you are not combining Reddit with OnlyFans yet, it's surely that you still have a ton of more room to grow and super boost your income.
Who is Anna, and Why Should I Trust This Reddit OnlyFans Case Study?
A picture is worth a thousand words.
So at first, let's take a look at Anna's revenue and her current Reddit account state to see how successful she is when combining Reddit x OnlyFans x our services.
And this is her current account state: ~330k karma in just a few months is really impressive.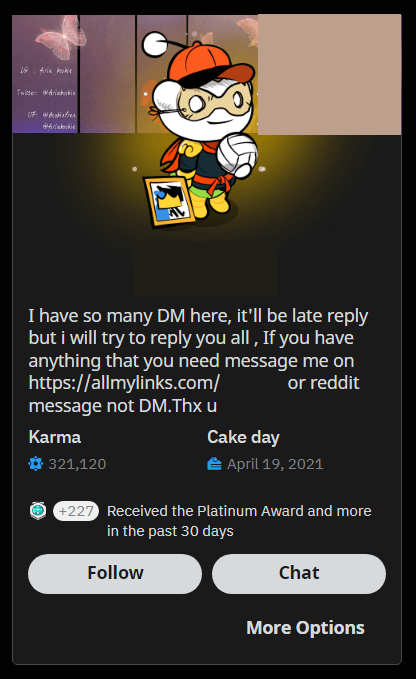 And let I tell you this, she only has 559 fans at the moment.
What does it mean? It means that there is still a ton of room for her to grow, and you can even do a lot better than her if you have enough time and patience.

And if you wonder whether it takes a lot of time to achieve the same level of revenue like her, below is her activity tracking records from our user analyzing.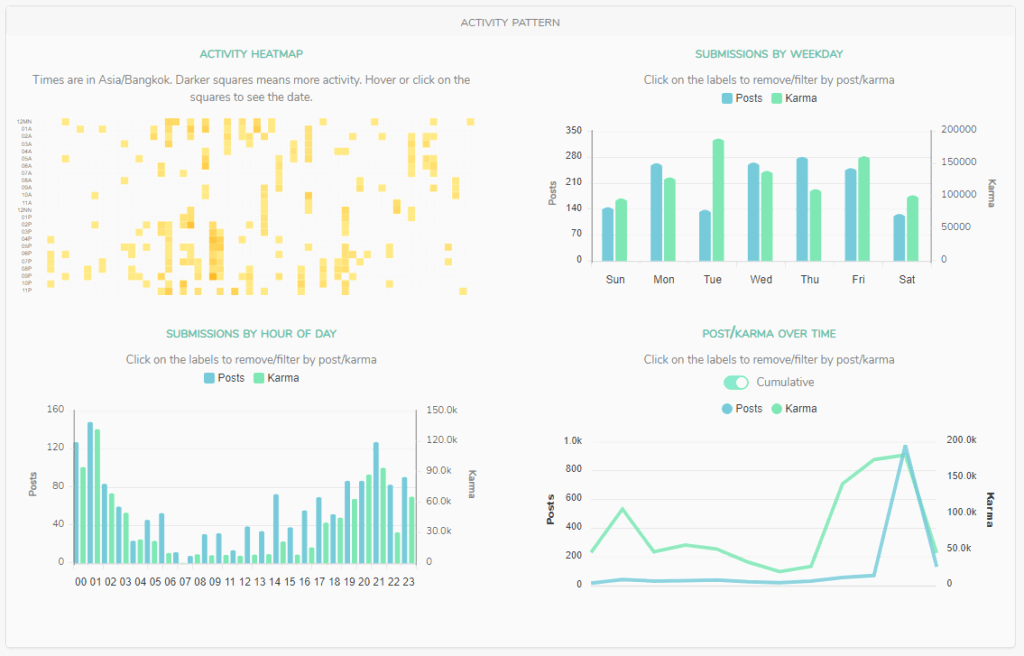 Hint: It doesn't take you even more than 1-2 hours every day.
Okay, let's get started!
Why Reddit x OnlyFans?
Although we have covered this topic in our How to Promote OnlyFans on Reddit article, we will still give you a brief summary regarding it here. Please take a look at the mentioned article for more details.
If you are working as a content creator on OnlyFans currently, your main concern should always be getting more and more traffic towards your profile.
There are a few effective ways for you to gain traffic (or views) to your profile: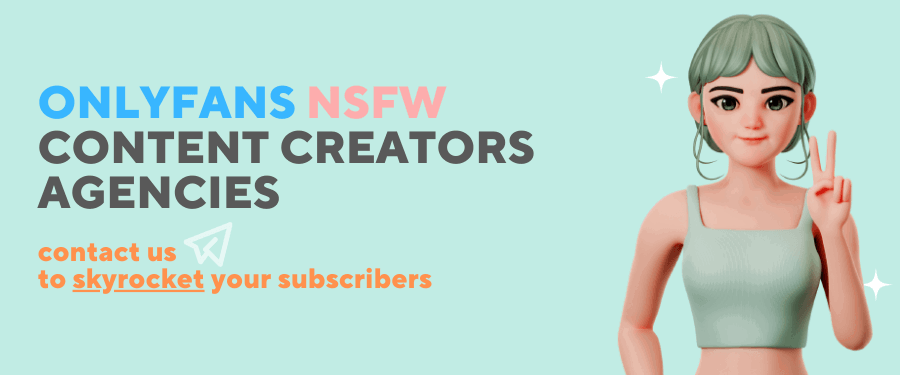 Posting your contents on social medias.
Doing some collaborations with other content creators.
However, if you are really into the NSFW (Not-Safe-For-Work) or pornographic content niche, it's almost impossible for you to share such content on most social media networks.
Twitter should come to your mind immediately when talking about this topic.
However, the main problem with Twitter when it comes to promoting OnlyFans content is that it's almost impossible for your contents to get to the audience. Unless you get to the top of a trending hashtag, or unless you got retweeted by a very popular account to get the snowball effect.
The same thing applies to all kinds of video sharing websites, where you need to compete with a lot of other users, and you just cannot get to the top if people cannot see your contents.
Promoting OnlyFans on Reddit is a lot easier because of the way Reddit works:
There are thousands of different forums, a.k.a. subreddits, on Reddit. Each subreddit is for a specific topic of content.
You can get to the front-page of a subreddit within 24 hours if your submission has a good number of upvotes and engagements.
So in short, you just need to find the suitable subreddits, make good enough contents and rank it to the top to approach to millions of first country users (in fact, most of them are from the United States).
To make it even easier for you, simply buy upvotes from us to surely get to the top of any targeted subreddit within a few minutes easily.
For more details, please take a look at our article: How to Promote OnlyFans on Reddit
OnlyFans even mentioned this in one of their blog post regarding boosting OF revenue.
How I Make $85K on Reddit with OnlyFans, Step-by-Step
Joining Relative Subreddits
Right from the beginning, Anna knew that she must join the relative subreddits to connect with the correct audience and get more OnlyFans subscribers faster.
Below is the complete list of her main focused subreddits: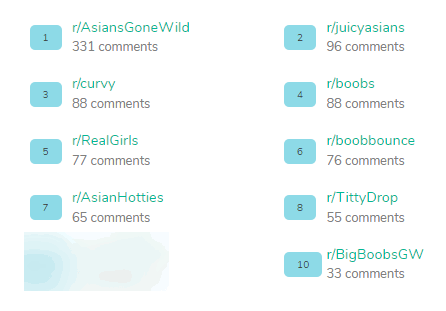 However, each content creator should have their different subreddits for focusing.
Why? It's because we are all different.
If you are a red hair Western cutie, you just cannot join an Asian subreddit to post your contents.
If you are a skinny girl, you just cannot post your content at r/pawg (Phat Ass White Girl).
If you are over 40 years old, you cannot submit your images and photos at r/collagegirls or something like that.
The same thing applies to Anna. She understands that see is Asian, she has the curve, and she picked the best subreddits that covered her personality super well.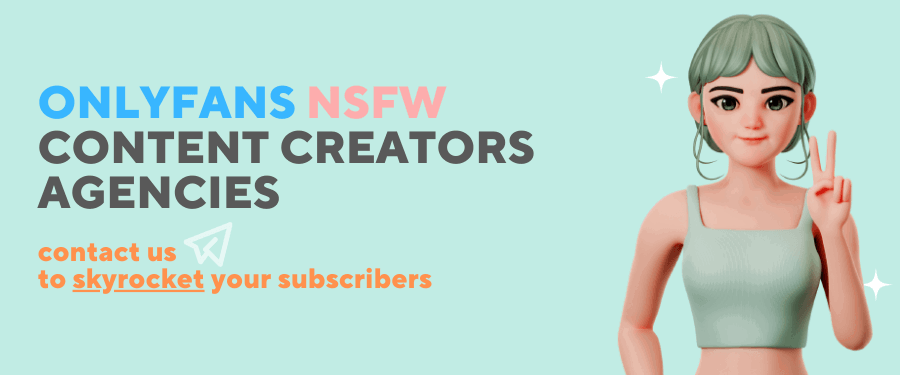 Everyone has their best set of subreddits.
You just need to understand your body well, pick the best subs for your content, and start posting there.
Post the Content People Love To See
It's unnecessary to say that if you post appealing content, you will get a ton of views, and eventually earn a lot of new subscribers on OnlyFans.
You want to avoid posting the same content as other users do. It's boring.
I know that it's hard to discover a new type of interesting content, and it takes a lot of time to find ones. But if you spend time on researching the content within a subreddit and reading the audience comments, you surely will get paid off very well.
Practice makes perfect.
Never stop being creative. Do something that you rarely see, or never see people posted before. Maybe it's the background of your photo, a place where people rarely take a photo? Something like that. Mix things up!
Focusing on a smaller community within a subreddit is a super effective strategy that Anna usually does. This could gain you some more-loyalty subscribers than some random users
For more specific, Anna knows that there are a lot of rich-gamers within r/AsiansGoneWild. She attempted to post some gaming-related stuff, and got incredible results.
Not only she receives a lot of upvotes, the traffic converts a lot more well than before.
What if Asian gamers see an anime girl playing video games within the r/AsianGoneWild? They subscribe to her immediately. That's how it works!

And this is just one post from her.
16k upvotes could bring millions of traffic towards the post only, and thousands of traffic towards your OnlyFans profile. If you get even only 100 subscribers from this post only (a decent conversion rate), it's more than an office guy salary, and it's completely worth your effort.
If you are finding it hard to getting people to know your content, buying some initial upvotes is a must.
Knock Out The Community With A Punch
The more people know you, the easier your submissions can rank in the future.
Once most of the people within a community remember your name, your post will rank to the top almost immediately. All you need is just to buy the initial upvotes to get your post to people's eyes, and then they will bring you to the top.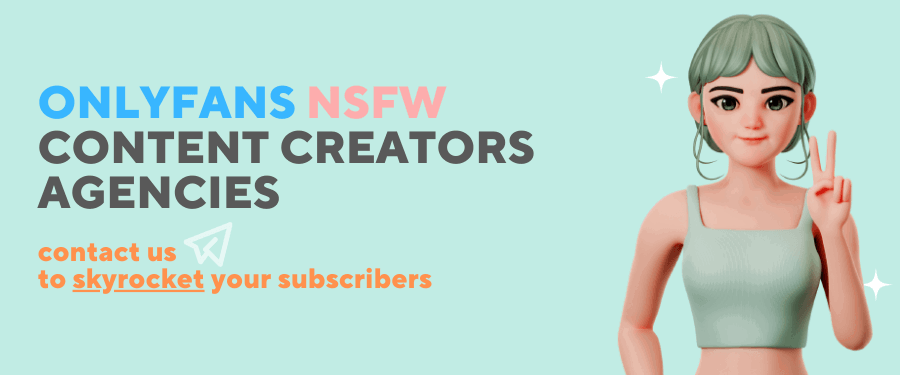 You know it when the time comes.
It's when you have a great submission, and it's just so good as you know that it could get to the top of all time with enough upvotes and you are starting getting some great comments from the community.

Anna knew it. And with the help from Upvote.Shop, she was able to bring many of her posts to the top of r/AsiansGoneWild (All Time Ranking).
What does she get from this?
A ton of new subscribers.
She got featured to the sidebar of this subreddit for an entire month, being able to approach millions of viewers every day.
People now remember her username, and will almost always upvote her posts immediately.
Worth the try?
When having a great piece of work that everyone loves, don't hesitate to send a ton of upvotes towards it because the chance of getting to top of all time could be high. You will get paid off very well.
Comment as much as you can
Reddit is a social network. People love interacting with the others.
Don't only post and forget.
You always want to read people comments, answers their questions, reply their comments, just do whatever you can to show that you are very active, friendly, and cute.
The more comments you do, the higher conversion rate you get.
Not interacting with people makes you look like a random dude on the internet, who collects and reshares the images.
You don't have to write hundreds of comments every day, just a few comments per submission are more than enough.
Let's take a look at the statistics below to see how many comments Anna made last year!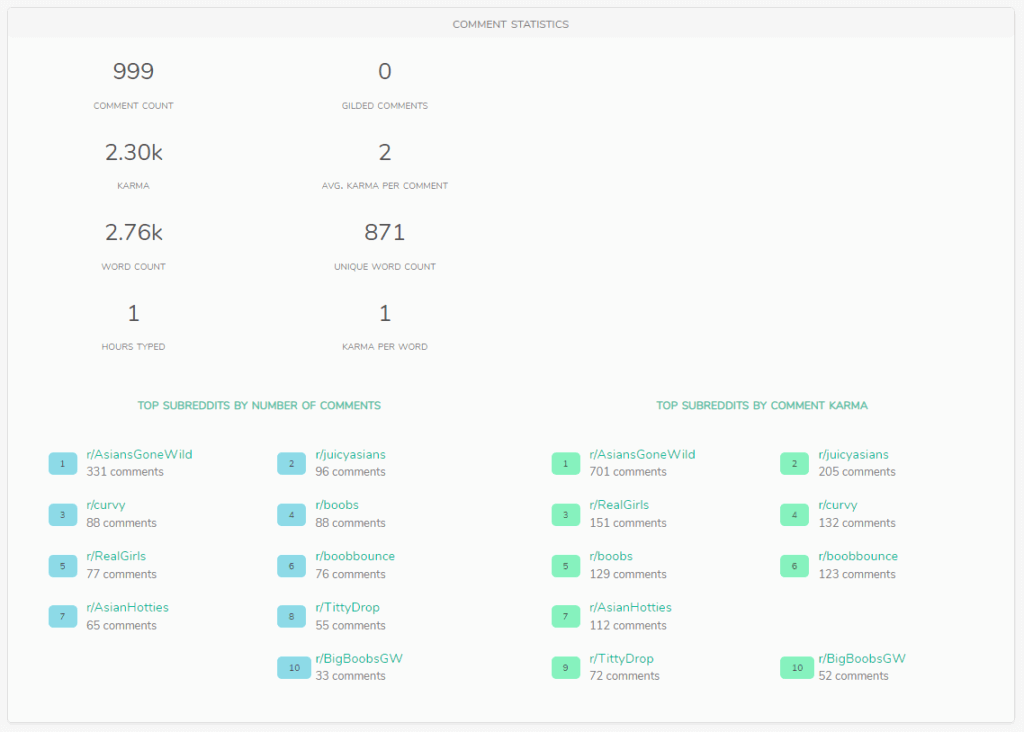 Not a lot, right? Just around 1-2 comments per submission she makes.
And to be more specific, just take a look at the most types of words she usually uses: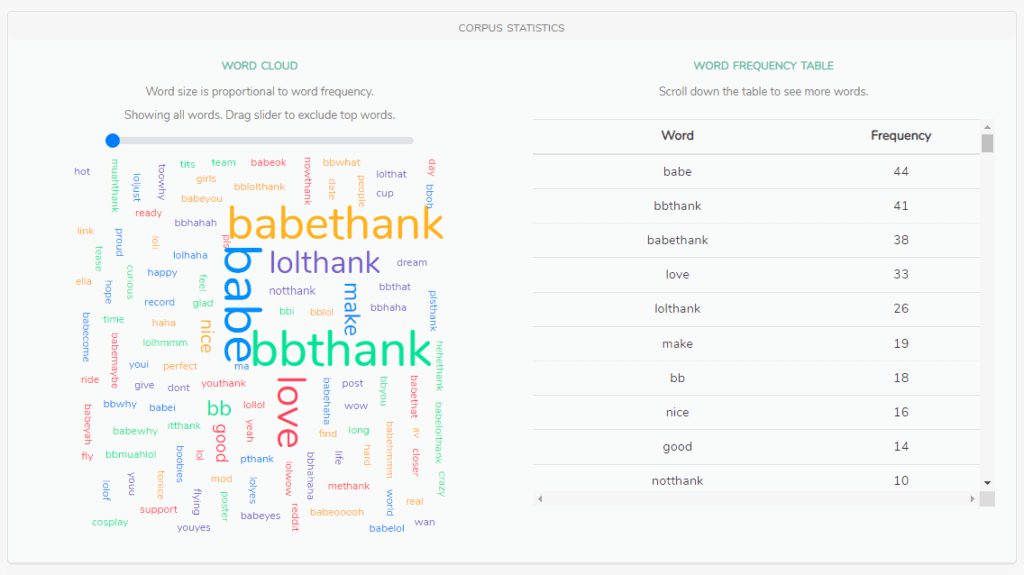 Super short and right to the point. This is one of the most underestimated trick that we want to show you in this Reddit x OnlyFans case study.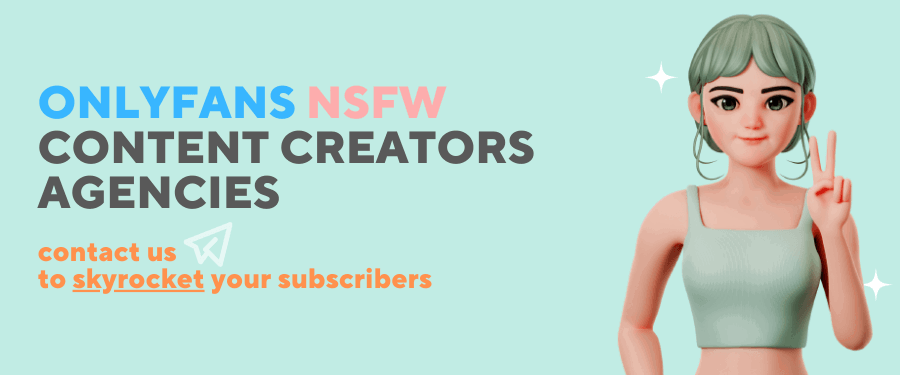 Simple as that.
To even make your comments more appealing, you should also send some more upvotes towards it.
Exclusive Tips
Read each subreddit's rules before posting your contents. Some ask you to verify your account before posting, some allow you to post your OF link in the comment section, some allow you to write your OF account username in the title. Each sub has its own rules.
Reddit's users hate spammers. Avoid posting a ton of contents within a day. It's best to post once every a few days. If they want to know more about you, they need to subscribe to your OnlyFans ;).
Find your best suitable subreddits by checking the guide Finding Best Subreddits.
The amount of money you spend on buying upvotes on Upvote.Shop (from just $0.08 per upvotes) is super low comparing to what you could get from OnlyFans.
Make sure your Reddit username and your OnlyFans are similar so people can find you on both platform easier.
Have a look at the guide How to Rank Reddit Posts Effectively to make the most of Upvote.Shop's reddits.
People would like to know more about you, so don't forget to mention the links towards your OnlyFans and other social media accounts on your Reddit bio. Linktree is a helpful tool for creating a list of those. You would like to make it looks like the screenshot below:
Some more advanced tips If you are already promoting your contents on Reddit:
Conclusion
In this case study, we have shown you how Anna made 85 thousand dollars in just 10 months with OnlyFans by making the most of our Reddit marketing system.
And clearly, she isn't the best. She is actually not even on the top 10% of OnlyFans accounts. This means there are still a ton of room for not only her but also you to grow.
All you need is to create a Reddit account now, find suitable subreddits, and start upvoting your submissions with our upvotes, so people can get to your content easier and faster.
Simply follow our Reddit OF tips in the article above, and you will surely make more than you could ever imagine.