The only way to get more OnlyFans followers and subscribers is to get more traffic to your page. The more traffic you get, the views you can earn, and eventually the more profit you can get.
But driving traffic to your OnlyFans page is not easy at all, for most people. Here are some of the few steps that you could do first:
Register on all social media platforms to attract more fans. For example: Instagram, Facebook, etc.
Post your content that fit the platforms.
Have your OnlyFans page link or username on your bio, so people can find you easily if they want to see more of your content.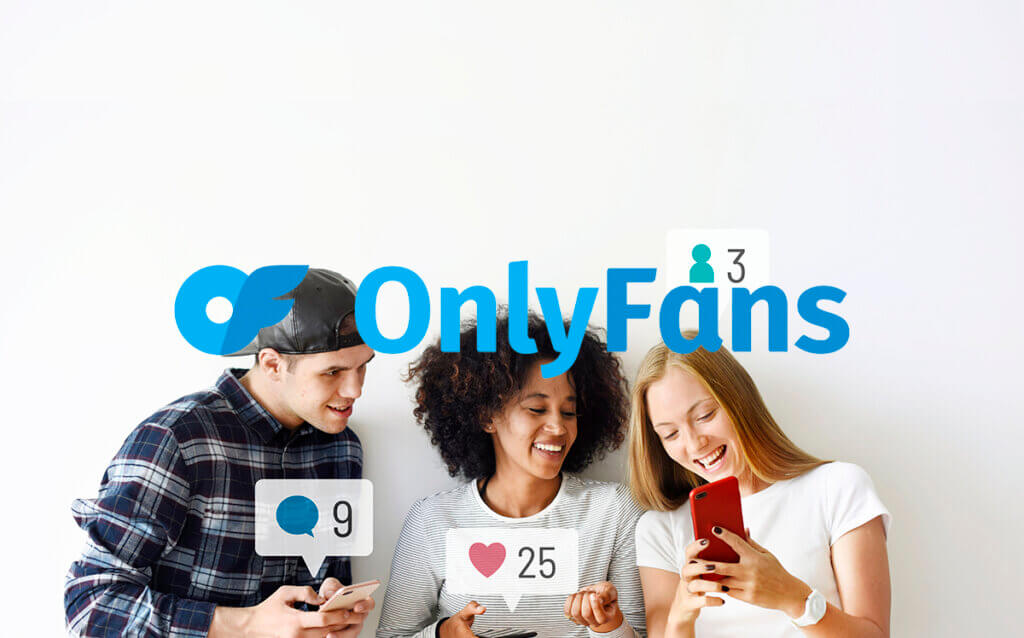 Promoting & Getting OnlyFans Followers on Social Media
Getting to other Social Media sites is the first thing that you should think about when you want to promote OnlyFans to get more followers.
Think of all social media platforms as the first stage of the funnel, where you want to get as much traffic as possible, and drag all of them to your OF page by posting your great content.
Remember that not all of them are friendly for OnlyFans
In case you are lazy, take a look at our section below to see which platforms are friendly to you when it comes to promoting OnlyFans content, including placing a direct link to your OnlyFans page on your bio.
On your bio, you want to either place a link to your OF page directly or indirectly.
For example:
Direct: Social Media -> https://onlyfans.com/username
Indirect: Social Media -> 3rd party link -> https://onlyfans.com/username
At the moment, it's safest to use indirect link on most platforms. We are going show you the most professional way to do it in the upcoming section. Generally, the 3rd party link would be a landing page on allmylinks, linktree, beacons, etc. where you can place all of your info links together in one place.
OnlyFans Landing Page
In short, the landing page is a reference web page that contains all of the links about you that people must know. This contains links to your other social pages, your website, your donation information, etc.
At the moment, allmylinks, linktree, and beacons are the simpliest and most popular solutions out there.
Below is an example: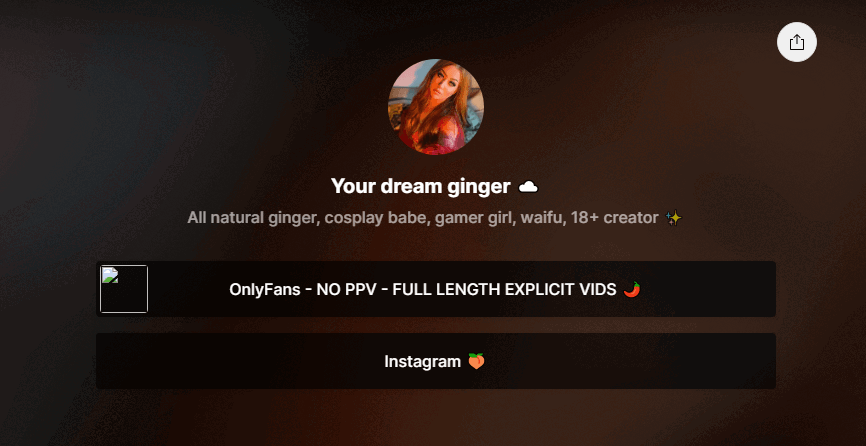 Use Hashtags wisely
Almost all social platforms support Hashtags at the moment. Instagram, But TikTok, and Twitter are the best to make the most of. Facebook does have hashtag, but very rare people use it so it is pretty much useless.
Spamming a ton of hashtags doesn't work anymore in 2023. All of the platforms are too smart for that now. Plus, all people are doing it at the same time so the competition is actually very high.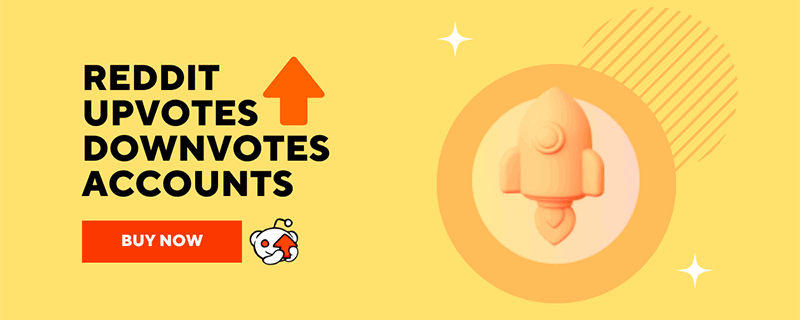 You want to do some hashtag researches and pick the best ones from there.
You need to find the newest, related, and most trending hashtags of your niche and use them in your posts.
Ideally, you want your hashtags to be a mix of these ones:
Very popular hashtags
Less popular hashtags
Simple hashtags that even not in your niche.
You should also know that TikTok and Instagram ban some certain hashtags already, making people possible to find posts with those hashtags. Most of them should contain keywords regarding OnlyFans, nudity, and other not-safe-for-work keywords. You never want to use those kinds of hashtags.
LET US MANAGE YOUR ONLYFANS ACCOUNT
Save your time for what you do the best. Let all of the other jobs for us to maximize your goals!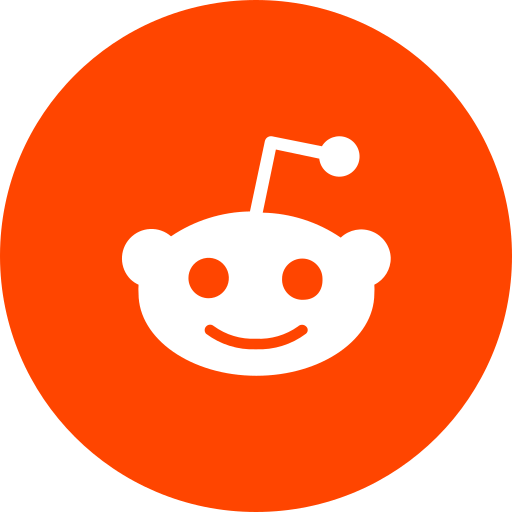 Reddit for OnlyFans
Reddit is definitely the most friendly platform for all OF creators because:
It is NSFW friendly.
Put your direct OnlyFans page link in the bio.
Users can mention OnlyFans in title, caption, content, etc (depending on each subreddit rules).
How to get more OnlyFans Followers with Reddit
Reddit contains thousands of subreddits, where Reddit users (Redditors) can post and share their content regarding different topics.
The general strategy for Reddit x OnlyFans would be:
Find popular subreddits that fit your niche/style.
Post your content there.
Mention your OnlyFans page on your Reddit profile so people can easily visit it when checking out your profile.
Currently, Reddit is a real goldmine for all OnlyFans promoting activities. However, there are something that you need to care about when first posting on Reddit to avoid getting banned.
Always double check subreddit rules before posting on Reddit.
You want your account to look real. Don't expect getting followers by using a random Reddit username and uploading some content.
Use the same username of your OnlyFans so that people can find you easier. Fill up your bio with your information, and don't forget to change the banner/avatar.
Reddit users could be both generous and fastidious. They want to know the people they are following are active, friendly, and real.
You don't need to spam your OnlyFans link everywhere. Focus on uploading high-quality content and you will be golden. They will eventually come to your profile, visit your OF page, and start becoming your followers.
They love everything to be natural, not being forced.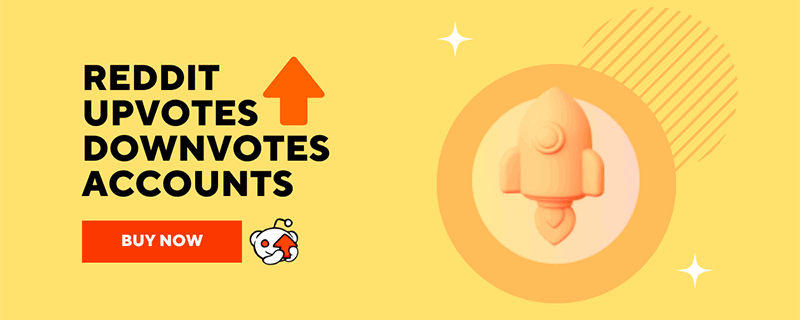 Read more: How to promote OnlyFans on Reddit
Reddit
Must Do
Find related subreddits.
Clearly understand each subreddit's rules.
Follow the rules and respect the communities.
Interact with people who comment under your posts.
Link your OnlyFans page via the Profile bio section.
Avoid sending DMs to people.
Post on SFW subreddits as well.
Don't Do
Don't include OF link on your photos/videos. Instead, use your username as a watermak, but keep it small.
Don't break any rules.
Don't spam. Posting within a specific subreddit only 2-3 times per week.
Don't respond to DMs. Usually, it's waste of time.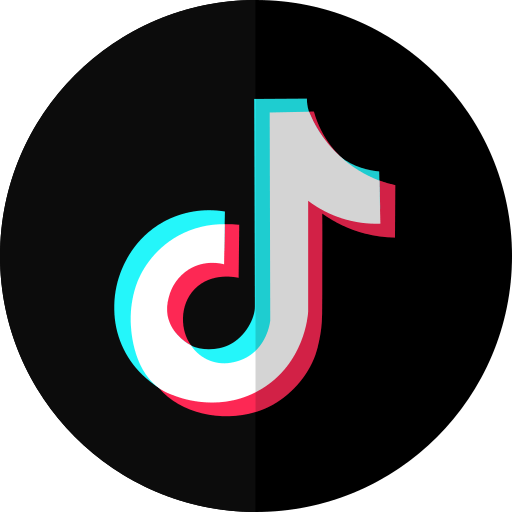 TikTok for OnlyFans
TikTok isn't any friendly for "direct" OnlyFans advertising because:
It is not NSFW friendly.
You cannot link to OnlyFans directly.
You cannot mention anything related to OnlyFans in the caption or title.
But, still, TikTok is one of the best places for promoting your OnlyFans account. It has an insane amount of traffic. According to Google Analytics, TikTok is the most visited website in 2022. How crazy it is?
All you need is to just get a small amount of TikTok traffic, and you will be able to earn a ton of money from OnlyFans.
You just need to be a bit smart here to funnel all of the TikTok traffic to your OnlyFans.
On your TikTok bio, link to a landing page, which is either allmylinks, linktree, or beacons, as we previously mentioned in the OnlyFans Landing Page section.
How to get OnlyFans subscribers via TikTok?
Firstly, you must keep your TikTok account PG13 to avoid getting banned.
Follow all of the popular TikTok profiles in your same niche to see what people doing, what types of content are popular, etc.
Some types of content which are always popular on Reddit:
Dancing
Lip-sync
Challenge videos.
Remember that you can also use hashtags on TikTok, but you don't want to use more than 2 at once. Use 1 popular hashtag, and 1 less popular one.
Create engaging videos
TikTok ranks videos based on how long people watch it and how much people interact with them.
If people stay only for 2-3 seconds, that's not good at all. Generally, you want them to watch your videos for at least 7-8 seconds.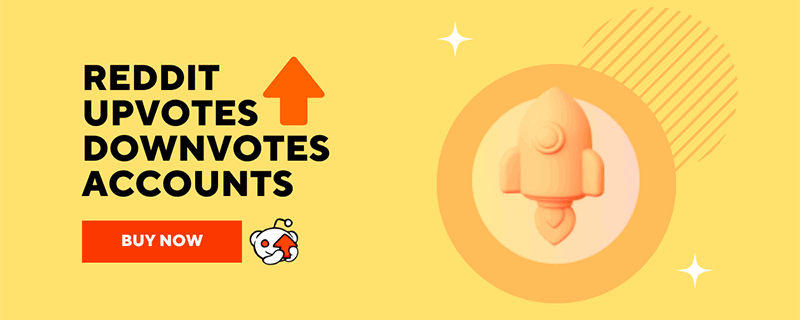 You will bank like hell if people watch your videos till the end without scrolling.
TIKTOK
Must Do
Post continuously.
Use viral songs and sounds.
Follow the rules.
You can show either cleavage or legs but not both to avoid getting banned.
Follow popular creators in your niche.
Don't Do
Don't post anything too sexy.
Don't mention OnlyFans anywhere.
Don't show your underwear.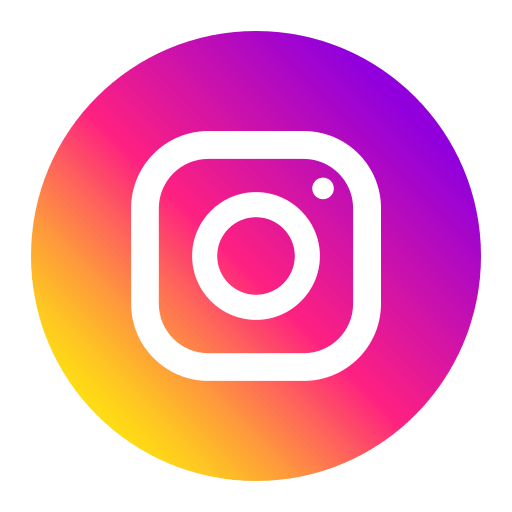 Instagram
Instagram is the next network that you really want to spend your time on when it comes to girl photos! Actually, this is the largest network for SFW girl photos.
Remember that:
Instagram is not NSFW-friendly.
You cannot put the direct OnlyFans link in your bio.
You cannot mention OnlyFans in your caption.
But you can mention OnlyFans in your DM.
In short, you can't get direct followers from Instagram, but people here love follow girls, and you can make the most of that.
You just need to be very careful to avoid getting banned by following these rules:
Never link to your OnlyFans page directly.
Don't post any nudity photos.
Never mention OnlyFans anywhere publicly.
Instagram is not very friendly to all OnlyFans models. Actually, it doesn't allow people to link to any 18+ site. This means, if you link your Instagram to a landing page that contains OnlyFans link, you could also get banned or shadow-banned.
However, we have some tricks to deal with this:
Use a landing page in your bio to feature your other social media accounts. Don't mention your OnlyFans page on this page.
Make sure your OnlyFans username and Instagram username are the same.
Make sure you have OnlyFans link on your Reddit and Twitter account.
You also want to keep your photos mild. Don't ever post any fully nude photos. It's better to just post sexy or SFW content.
Follow big accounts on Instagram to see how they do their content. Follow their strategies.
And remember that you shouldn't mention OnlyFans anywhere, except in your DMs. It's better to just engage with people normally, and they will eventually find your other social media accounts easily.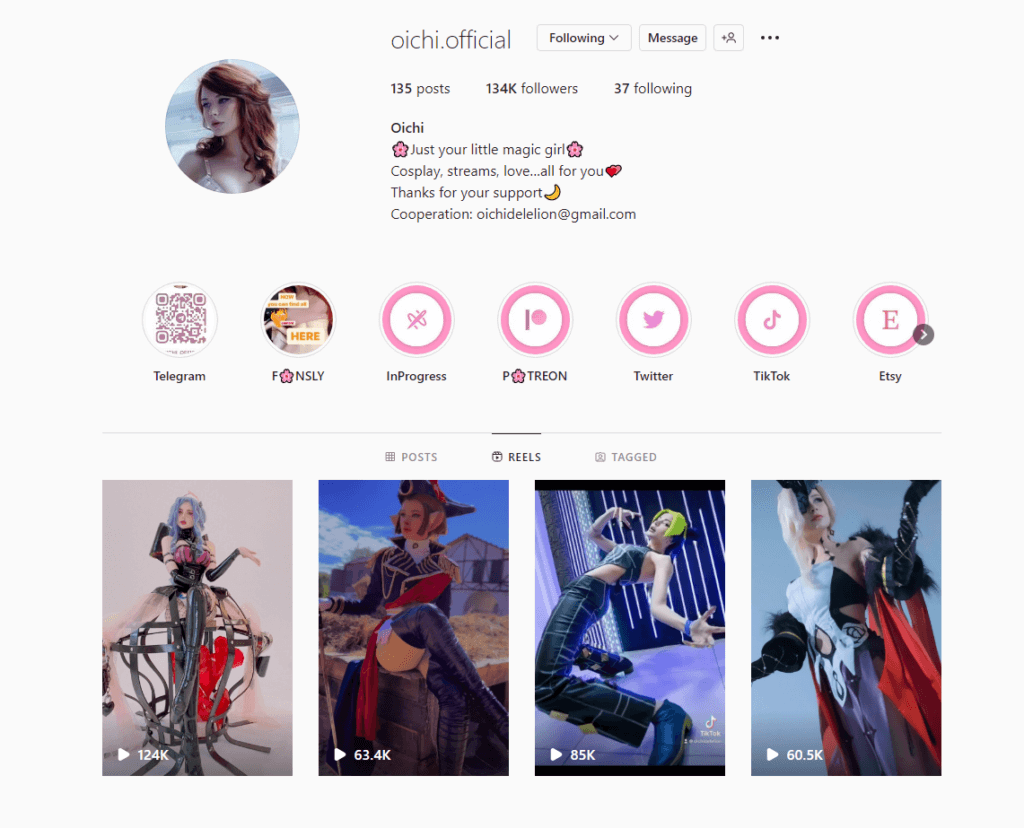 How to grow new Instagram account?
If you are new to Instagram:
Make sure your OnlyFans username and Instagram username are the same.
Update an attractive avatar.
Post some initial avatars, using suitable hashtags.
Use the Follow/Unfollow method: Slowly follow the followers of other models in your same niche. Do it slowly, no more than 10 accounts per day. If your account is attractive, you could get up to 20% follow-back rate, which is very nice.
You should also try to coop and engage with other models in your same niche. If you are lucky enough to get a shoutout from them, you can get a lot of followers in seconds.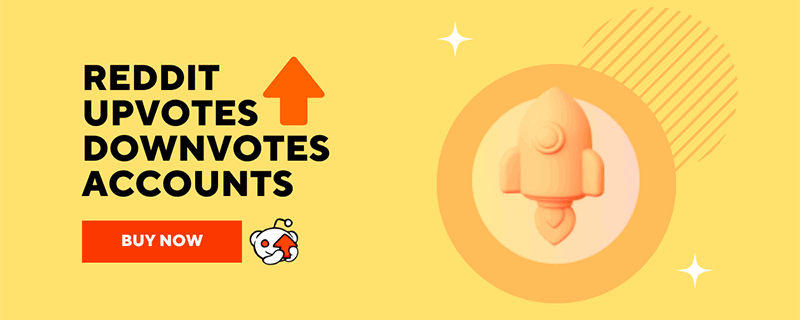 Once you have 1,000+ followers, you can easily and steadily grow up your fanbase without worrying about this follow/unfollow method.
The Reel section on Instagram is also very underrated. You can post TikTok-like videos here. And if your videos ever get featured, your account will skyrocket.
Instagram
Must Do
Use Linktree/Allmylinks/beacons/landing page in your bio but don't mention OnlyFans link there (better safe than sorry).
Set your Instagram profile to public.
Post content regularly.
Post stories every day. People love to see what you do in real life every day.
Use hashtags. Before using them, check first to see whether they are shadowbanned or not.
Coop for shoutouts.
Don't Do
Don't use sexually explicit languages.
Don't post nude content.
Don't use sexually explicit hashtags.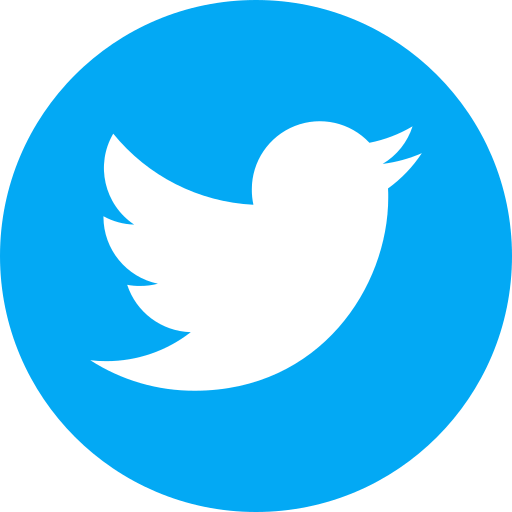 Twitter
Twitter is the next very promising place for you to promote your OnlyFans content and get more followers. This is because:
Twitter is NSFW content friendly.
Can you link OnlyFans in bio? 
Can you mention OnlyFans in captions, titles? 
Twitter is very friendly to all OnlyFans creators and adult content.
You can easily and safely place your OnlyFans page link right on your bio. You will never get banned because of that.
You can also use any OnlyFans related hashtags on Twitter (max 3 hashtags per post).
Below are some of the most popular hashtags on Twitter for you:
#onlyfans #sexy #model #lingerie #onlyfansgirl #follow #love #of #like #instagood #beautiful #fitness #hot #cute #photography #bbw #gay #tiktok #girl #linkinbio #onlyfan #explorepage #subscribe #followme #hotgirl #onlyfanz #selfie #instagram #feet #beauty #fashion #onlyfansmodel #curvy #girls #bikini #tattoo #thick #hotmodel #onlyfansgirls #girlswithtattoos #b #explore #ass #booty #followforfollowback #photooftheday #sexylingerie #modeling #tattoos #thicc #fetish #cosplay #milf #snapchat #gayboy #curvygirl #instagay #camgirl #contentcreator #picoftheday
How to get more OnlyFans Followers via Twitter
To get more followers for your OF account via Twitter, you generally want to be active on Twitter and post regularly.
Try to use it as your main social media platform for posting your personal information, which is also very similar to OnlyFans. Posting 1-2 times every day is what you want to aim for.
You want to engage with your followers. Reply their comments. Don't expect too much with DMs.
Posting polls and asking questions to get people engaged.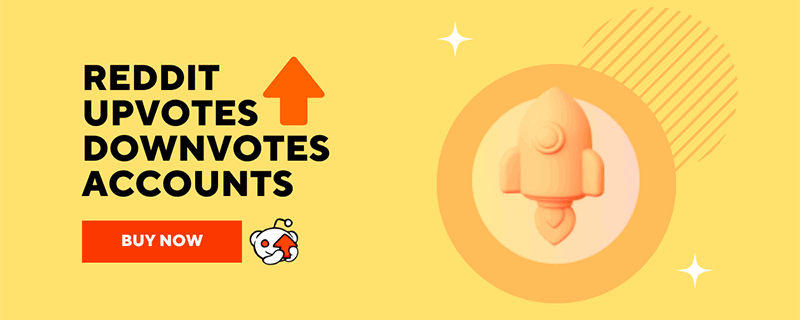 Coop with other OnlyFans models on Twitter to skyrocket your engagements and grow your OnlyFans followers even faster.
Twitter Follower Stealing Method
This is a well-known strategy but always works, for years now. We have always been using it for all of our campaigns.
Find the most popular OnlyFans content creators on Twitter.
Look at their followers.
Slowly follow their followers every day to get their attention. Make sure you have your avatar and Twitter account setup completed before doing this.
For every 10 people you follow, you can expect from 2-3 follows back, which is kind great.
Twitter
Must Do
Use max 2 hashtags per post.
Use hashtags related to OnlyFans.
Place your landing page or OnlyFans link in the bio section.
Team up with other content creators on Twitter.
Be active, like and reply comments.
Participate in trending threads in the niche.
Don't Do
Don't use more than 3 hashtags.
Don't post your best content. Save the best ones for OnlyFans followers. Make them follow you there!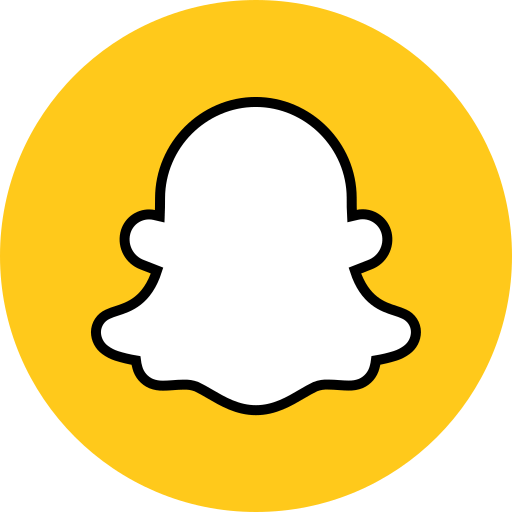 Snapchat
Snapchat is a very underrated social media website. But you need to remember that:
It is not friendly to NSFW content.
It doesn't allow you to put your OnlyFans content in bio.
You cannot mention OnlyFans in title or captions.
But you can mention OnlyFans in DMs.
Think of Snapchat as Instagram when it comes to mentioning OnlyFans.
Tinder x Snapchat Strategy for OnlyFans
One of our favorite strategy is to pair Snapchat with Tinder via your Tinder bio setting. After that, you can add all of the Tinder users who follow you on Snap to the private story. On the private story, you can share the promotion pics.
This strategy is crazy good if you know how to do it right.
Snapchat
Must Do
Use Snapchat as a part of the funnel.
Add people to your private stories.
DM people with your OnlyFans link.
Snapchat is great for NSFW-chatting with pics and videos.
Don't Do
Don't post anything about OnlyFans.
Don't post any nudity content outside DMs.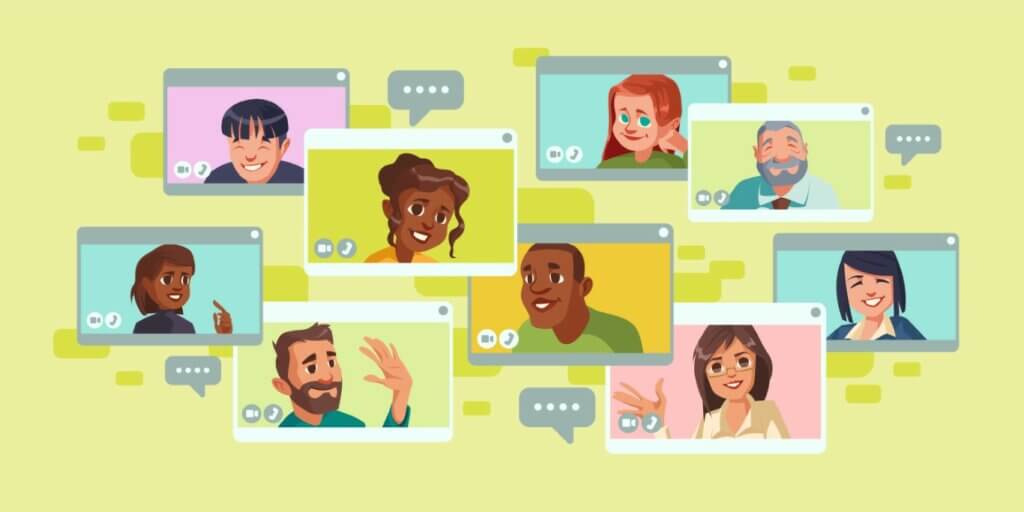 Posting Content on Tube Sites
A very straightforward but super effective strategy is to post your NSFW videos on Tube Sites, which has a ton of traffic every day.
Although most of the users on these sites are looking for free content, but if you can only get the followers from 1% of their traffic, you will be golden.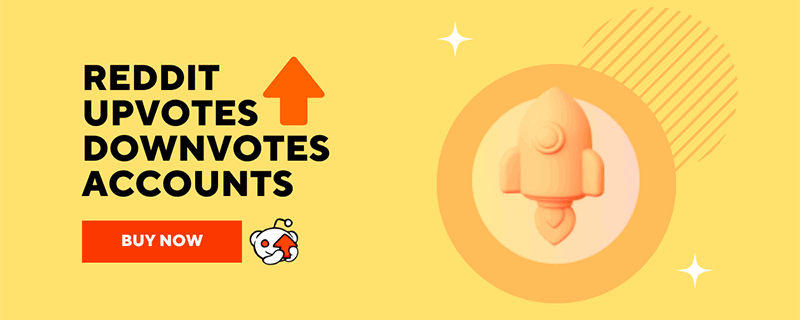 Most of these tube sites are working similarly to social networks. You can set up your own profile, avatar, bio, etc. Just like what you could do on Reddit.
It's best to post your cuttings on these sites. Save the best parts in your premium content and force them to follow you to watch the full videos.
OnlyFans Searching Sites
At the moment, OnlyFans doesn't have a proper working search feature. Users of the platform has a huge demand on searching every day but there isn't any way to search for a specific keyword, niche, etc.
Thus, OnlyFans users usually have to search for different keywords on search engines or OnlyFans searching sites (such as Fansmetrics).
You can make the most of this by spending a bit of your revenue to advertise your account.
These sites offer an insane amount of targeted traffic and the conversion rate will be surely very high, and totally worth it!
Similarly, you can run ads on Google targeting some specific keywords, or even your username when you are popular enough.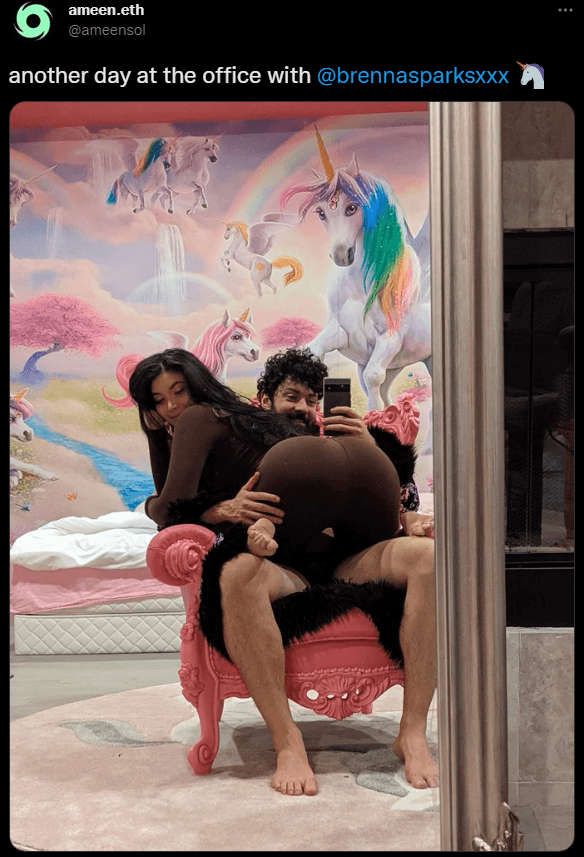 Shoutouts
Shoutout is when someone mentions you on social media so that visitors will be able to know more about you.
You normally need to pay for the shoutouts, or you can shoutout back to them when your profile is big enough.
This kind of marketing works best on Twitter, Instagram, and Telegram channel.
You want to get the shoutouts from people who are in your exact niche with as many followers as possible. For example, if you are in the "cosplay" niche, looking for cosplayers.
Some sources for finding OnlyFans shoutouts:
OnlyFans: The platform itself is the best place for you to find targeted traffic as a huge amount of its users are already paying customers. You just need to redirect them to your page. Looking for S4S (shoutout for shoutout) should be your best bet. But don't hesitate to ask for the price if you are able to handle it.
Instagram: There are millions of shoutouts posting on Instagram every day, meaning it is still a super effective method there. Pick for a model in your niche, ask for a shoutout, and wait for the magic to happen!
Twitter: Similar to Instagram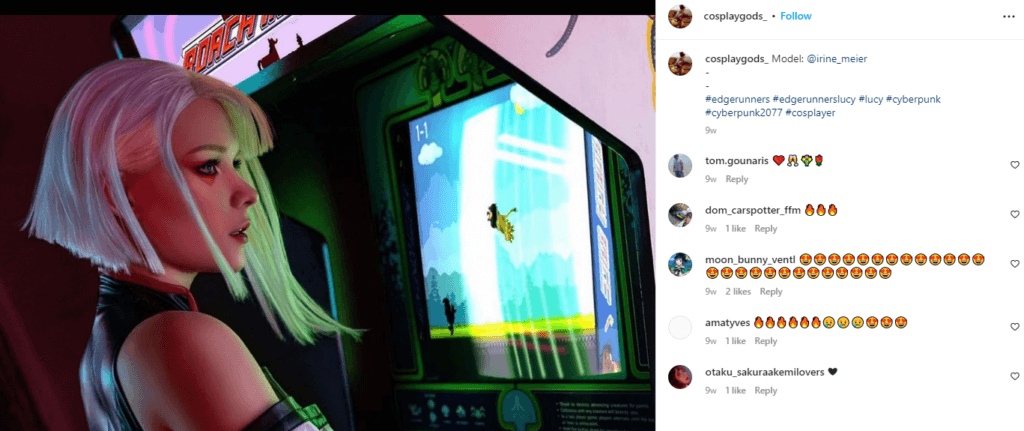 Where can I buy shoutouts?
One of the easiest ways to get the exact idea of how much each shoutout costs is to visit Shout Cart.
This is a huge marketplace where you can search for a ton of influencers in different niches, being followed by their follower number, score, and the shoutout prices. Not like what you might be thinking, the prices are actually very low.
Shout Cart is currently supporting Instagram, Twitter, Facebook, Youtube, and TikTok.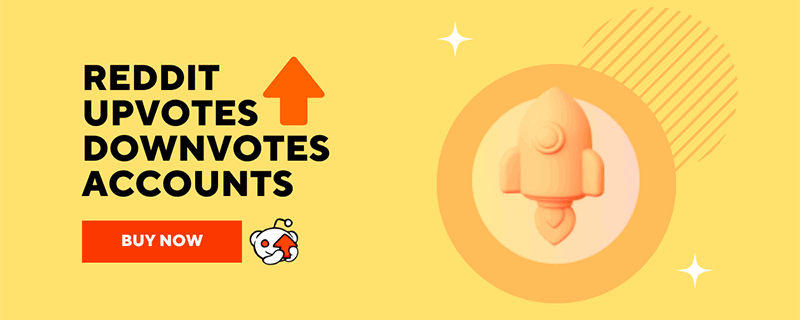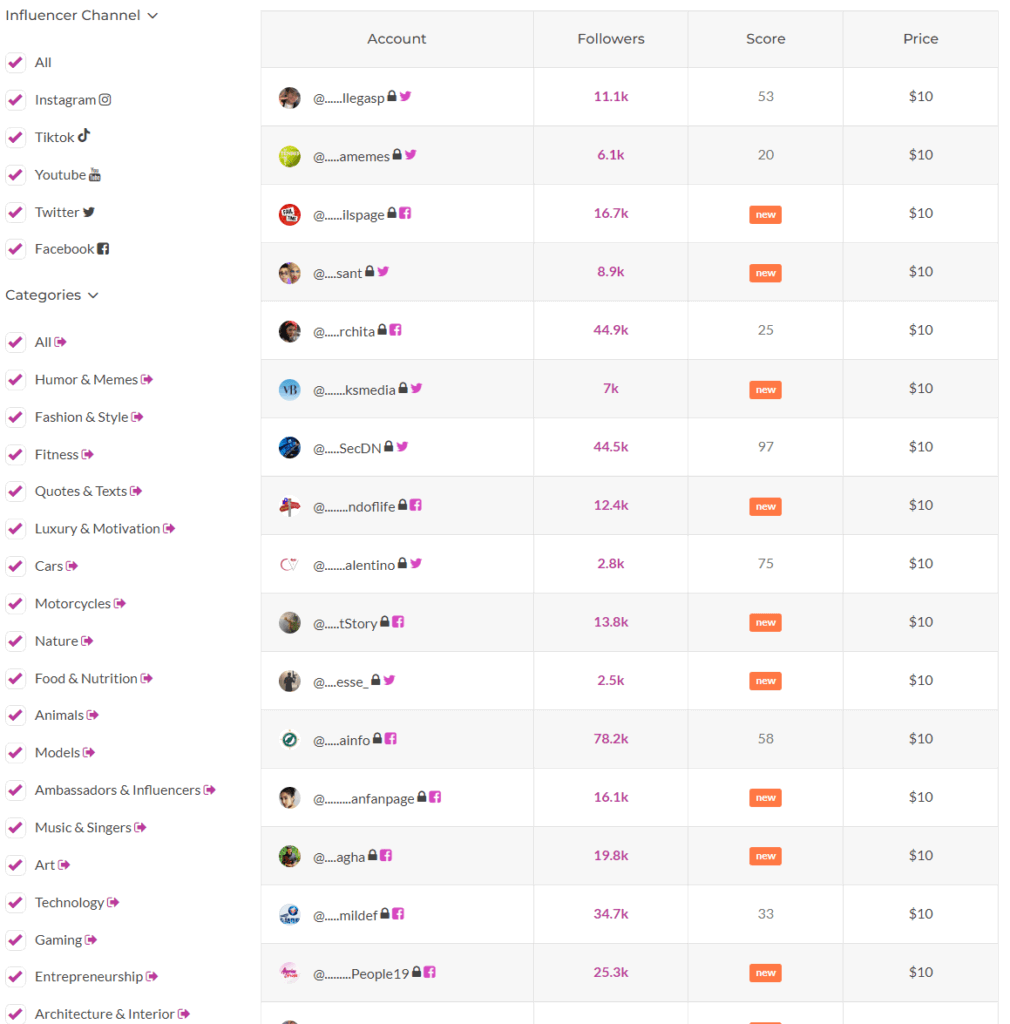 Streaming Sites
If you love gaming, you've won a jackpot! Gamers super love watching girls playing video games and are willing to spend a lot of money on donation. Actually, gamers are familiar with donating for years now so you will be able to attract a ton of followers.
Some of the most popular streaming sites for video games are Twitch and Youtube Gaming.
Otherwise, you can do some livestreams and chatting with viewers on Cake, Coconut, Liveme, Periscope, etc.
Twitch
Twitch is mostly used for video game streaming but you can use it to promote your OnlyFans page as well. If you stream video games, make sure there is a webcam showing your face or your body as well.
You want to place your Instagram and your Twitter account link placed in your bio so that people can find you easier. You can place an allmylinks here as well that contains your OnlyFans link.
If you decide to play video games, you want to avoid most popular video games because there are a lot of people streaming them already, so the competition would be very high.
You want to pick an older and less popular games. You would still get from 10-100 people watching your stream with ease.
Youtube
We all already know Youtube. Similar to Twitch, you need to do some tricks to attract your subscribers to become your OnlyFans Followers, including showing your other social media accounts in the description and on the streaming screen.
Dating Apps
This is another very underrated strategy when it comes to getting OnlyFans followers.
Some people don't like this strategy a lot, but it's totally up to you!
Tinder is the most successful dating app at the moment. But you need to be a bit sneaky to avoid getting banned by the system.
One of the trick we showed above is that to link your Tinder with SnapChat, and add them to the private stories, where you can promote your OnlyFans account information.
Follow the steps below to start getting OnlyFans follower via Tinder, and other dating apps:
Make a new Tinder account.
Never put your OnlyFans link or account information in the bio.
Adjust your settings to meet older guys (who have more money), ideally between 30 and 40.
Only match with people who you think that could become your OnlyFans follower.
After a few messages, ask them to chat with you more on OnlyFans.
Take a look at other similar dating apps as well: Hinge, OkCupid, Clover, Plenty of Fish, Hily, Hoop, Match, etc.
Work with an agency
If you want to spend all of your time on what you do best, creating content, leave all of the other jobs for people who are better than you, the OnlyFans agency.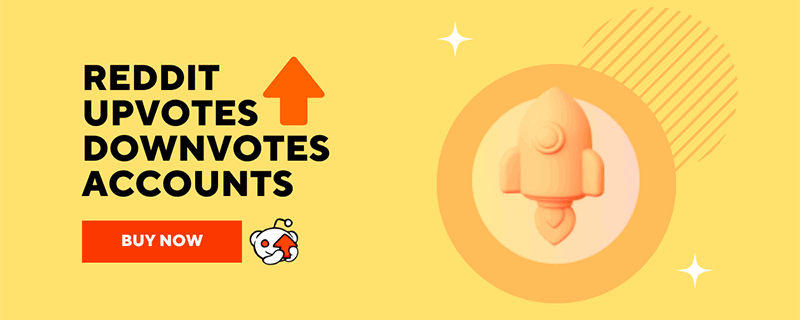 Normally, you can find two types of OnlyFans agency:
Flat fee: You need to pay a flat fee every month, or per specific tasks.
Percentage Fee: Some agencies take a percentage of your OnlyFans earning, which could be either lower or higher than the flat fee. This is normally a better strategy as the agency would push everything they have to strongly grow your account, so that they can get a better revenue.
Each model, of course, has their own benefits and disadvantages. Depending on your situation and your goals, choose the best one for you.
If you aim for a long-term success, pick the percentage model. If you are just getting started, pick the flat fee one.
LET US MANAGE YOUR ONLYFANS ACCOUNT
Save your time for what you do the best. Let all of the other jobs for us to maximize your goals!
We always recommend our clients to 100% focus on making content, which they are best at. Since getting followers on OnlyFans and getting traffic are very complicated and could take many time, it's better to leave them on us.
If you are tech-savvy, you can start by creating some social media accounts using the same username, add basic information for those accounts, and post some initial posts first. Of course, you still need to figure how out basically those social networks work first so that you can understand our works later.
We all have 24 hours every day, so save those hours for what you could do best. Let us help you advertise your account, plan your content ideas, run different promotion campaigns, acquiring shoutouts, etc.
Content is the key!
Making great content is always the key to become success when it comes to making money online.
The type of content and the quality of it affect how much subscribers you could get on OnlyFans, and eventually the revenue.
Generally, you want to post high-quality teasing, non-nude, non-explicit content on your other media accounts. Save the best content on OnlyFans, but let them know that you offer the best parts there.
When you first start, you might want to offer something for the community for free. But don't give everything you have. Just let they know how good you are.
Teasing content (high quality, sexy description, naughty, non-nude, sexually suggestive, etc.) works well everywhere, from Reddit, Instagram, Twitter, Facebook, etc. You should create a free OnlyFans page as well, which definitely helps you convert more easier.
Keep your content fresh, exciting. Have good lighting, angles, poses, and other technical equipments. If you are just doing videos and photos, a high-end iPhone is more than enough! But lightning is really a game-changer.