If you're looking for a way to start an online community for your business, Reddit is definitely the best place to go. In this article, we are going to give you the best advice when it comes to building a subreddit, boosting it to the top, and growing your subreddit subsribers without spending a dime.
Summary
Quick Steps to Grow Subreddits Effectively and Fast
Content Quality: Post relevant, high-quality content to attract and retain subreddit members.
Cross-Posting: Share your posts in related subreddits to increase visibility.
Subscriber Boost: Use services like Upvote.Shop to initially boost your member count for credibility.
Multiple Accounts: Use multiple Reddit accounts to simulate activity and discussions, but keep it authentic.
Feedback Loop: Reddit users are brutally honest, providing valuable feedback for your brand.
Long-Term Strategy: Consistent quality and engagement are key for sustained growth.
Reddit has a lot of communities for everyone, whether you're a financial analyst interested in market patterns, a gamer looking for the tricks, or a tech geek looking for the inside information on the latest product releases.

Reddit is a one-of-a-kind social media site that connects people together around shared interests. These communities are known as 'Subreddits,' which is just a fancy way of saying "communities."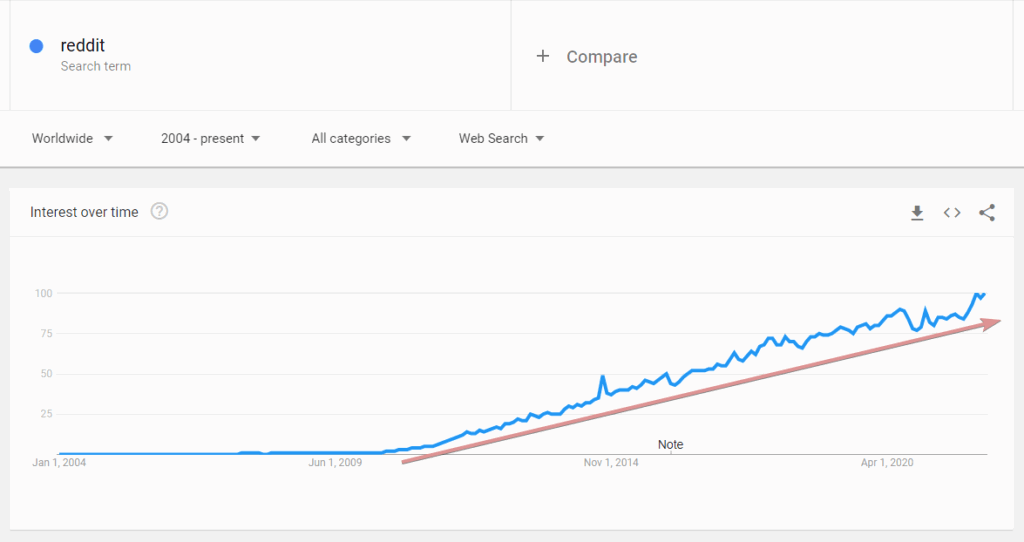 If you've never used Reddit before, you're probably doubtful that starting a Subreddit can help you develop your business.

In concept, Reddit should be a marketer's dream, yet many businesses fail to take advantage of the platform. Don't give up if you've found it very hard to grow your brand on Reddit. All you might need to do is tweak your Reddit marketing strategy to reach Reddit's 500 million members.

We've got you covered if you're on the edge about whether to utilize Reddit. The advantages of using an online community to boost your business will be explained in this article. We'll also show you how to make a new subreddit and grow it quickly.
Table of Contents
The advantages of building your own Subreddits
While it may be difficult to convince those who have tried and failed to use Reddit discussion boards, it can be advantageous for individuals or businesses who understand how and when to use Reddit to reach their customers and grow their brand.
Here are a few of the advantages of using Reddit to establish a brand community:

1. Research and analysis customers
You'll be able to engage with a lot of members within a subreddit community as a member of that sub.

You can use Reddit for researching and analyzing, whether you build a new subreddit or join an existing forum that is relevant to your business.
You may also see what they're talking about your competitors by looking at their comments on their profile. This data will help you in analyzing your potential clients and avoiding any mistakes made by your competitors in the past.
2. Research and analysis competitors
The wonderful thing about Reddit is that you can utilize it while remaining anonymous. You may use this anonymity to watch your competitions and see what they're up to when it comes to building a Reddit community.
You'll want to check their Reddit profiles to discover which subreddits they've joined after you've identified your competition on Reddit. You should also check at their posts, comments and likes to see how they connect with their members and potential prospects.
You may utilize your brand's Reddit account to join the same related subreddits as your competitors after you've analyzed and researched them. Once you've been accepted as an active member of those subreddits, you can start competing for your competitors' audience as well as other potential customers.
Read more: The best ways to analyze Reddit users
3. Increase brand awareness on a regular basis
One of the significant advantages of using Reddit is that you can get your business in front of potential audiences on a regular basis. Reddit has 450 million users as of 2022, with over 60 million of them surfing between different subreddits every day. This indicates that Reddit is a super popular and active platform.
The average Reddit user spends more than 10 minutes on the site each time they visit. This implies that every time a member login into Reddit on their desktop or opens the Reddit app, they'll spend more than 10 minutes browsing through the subreddit communities they've joined and researching new subreddits to join. Which means each Redditor could get to hundreds of posts every time they open Reddit.
You may take advantage of the time Reddit users spend on the site every day as a brand. You can put your business and content in front of the audience who are most interested in what you want to offer by actively participating in the right subreddits.
Being engaging in related subreddits can put your business in front of numerous people daily.
4. Unique way to reach out to audiences
If you want to grow your business via an online community, Reddit is a good place to start.
Rather than relying on traditional tactics like Facebook ads to achieve online growth, you'll be able to build a community around your content.
One of the advantages of using Reddit rather than PPC ads is that it is less expensive. You'll have to pay for your ad impressions when using ads. However, once you've created your Subreddit, you'll be able to bring your content in front of your subreddit members for free.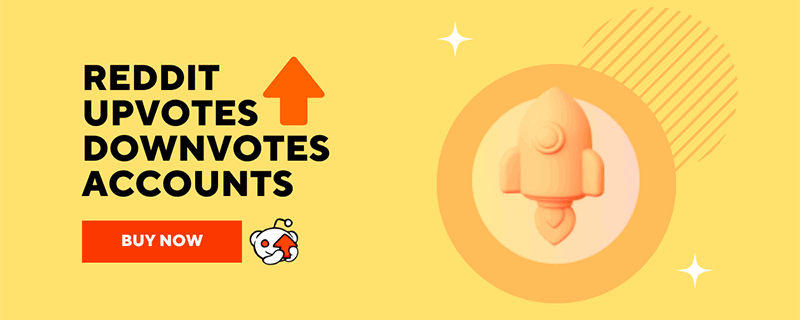 While building a Reddit community will take time, you'll never have to think about spending for ads so that users can see your brand. This free marketing is a one-of-a-kind and cost-effective approach to reach out to your customers and promote your brand on Reddit.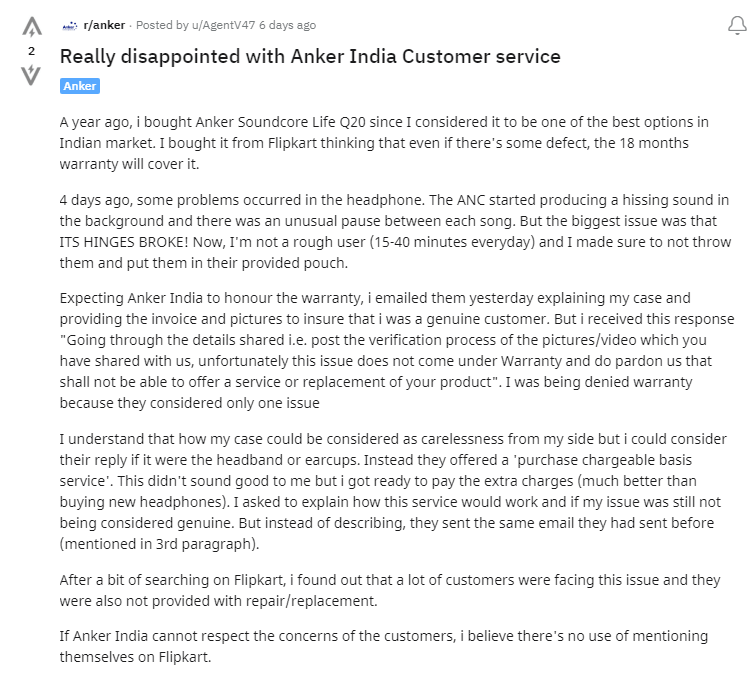 5. Real and honest feedbacks
Another advantage of creating a community on Reddit is that its users are brutally honest. Most people aren't hesitant to express their actual feelings and opinions because they can stay anonymous.
You may take advantage of this openness by using any comments as a free focus group for your company. Instead of paying individuals to review your business, products, or services, all you have to do is start talking about it on Reddit and obtain free and unbiased feedback.
If Reddit users like your stuff, they'll be sure to tell their friends about it. If they don't like what you're saying or offering, on the other hand, you may expect some of the toughest criticism you've ever received.
While many businesses are unprepared for honest feedback on their product or brand, direct feedback can help you correct errors and make your target customer happier with your brand.
Just act as a professional person and everyone will love your works.
6. Your business benefits from the subreddit.
You'll be actively promoting your brand by taking the effort to build a community on Reddit. While it may appear that you're only sharing material and answering inquiries from community members, you're actually laying the groundwork for your brand's future success by helping others.
To begin with, you're building your brand as an expert in the industry. When you respond to someone's question, they may accept your advice and put it into action, which increases consumer trust. Future customers will be able to find the Reddit posts where you answered the same question for a different client, which will save you a lot of time.
You can direct your consumers to your services or products as a "solution" to their problems as you answer their concerns. Through Reddit, this method will help you build your brand and increase revenue.
You can be sure that once clients have used the products and services to solve their problems, they will leave feedback. This helpful input will serve as a focus group for your own brand.
Finally, if the users were able to fix their problems, they are likely to leave a positive story in the thread. This feedback might show future customers that your brand has helped others succeed, resulting in increased sales. If, on the other hand, the customer's complaints are not resolved, it might have a negative influence on existing and prospective users.
Whether you receive wonderful success stories or critical feedback, they can all be used to improve your brand and drive potential sales as long as you continue to assist your clients and resolve any issues they may have had with your company.
You may browse other members' Reddit profiles by clicking on their names within a subreddit. You can see similar posts and comments that the users are having interests on.
Best Store for Buying Reddit Upvotes, Comments, and Accounts!
How to create Subreddit and Grow the Community
Now that you know the advantages of creating a Reddit community, it's time to discover how to create a successful subreddit to help you promote your business.
Building a Reddit community may appear to be a difficult task, but it's actually quite straightforward if you know what you're doing. Here are some tips on how to start a new subreddit and grow the community.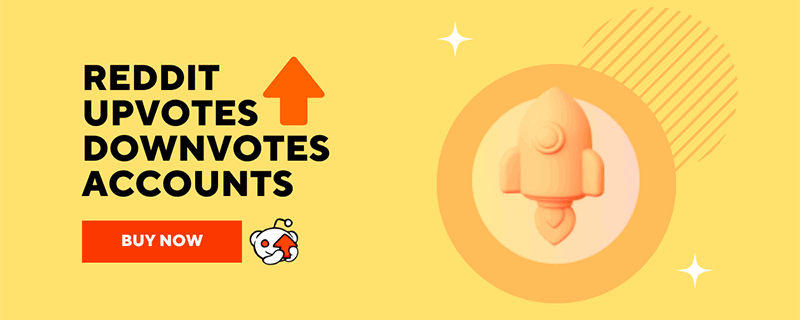 1. Become a member of relevant subreddits
You won't be able to create a new subreddit immediately if you're new to Reddit. Instead, you'll need to register a Reddit account and start accumulating 'karma,' which is a Reddit metric for high-quality material.
You'll be able to create your wonderful new subreddit once you've earned enough karma and your account is old enough.
To gain karma, you must join subreddit groups and start contributing high-quality content that is relevant to the subreddit. If other members of that subreddit community enjoyed your articles, they'd upvote them, giving you karma on your Reddit profile.
Read more: How to find the best Subreddits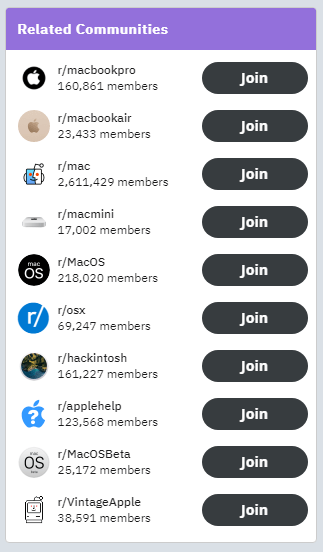 You'll find additional Reddit users that are interested in joining your online community if you start a new subreddit for your brand if you join relevant subreddit groups.
Lucky for you, we have a lot of high-quality and aged Reddit accounts available for creating subreddits immediately if you don't have time to build up your own. Regardless, we still recommend joining some relative subreddits and contributing some contents before advertising your own subreddits.
2. Be an active Redditor.
You must join the discussion and become an active Reddit member in order for Reddit users to be interested in what you say about your business. If you want the Reddit community to value your viewpoint, you have to become a trusted member.
While it may be tempting to start a new subreddit and start publishing branded material, this is a mistake you should avoid. Instead, start by participating in other people's discussions, leaving insightful or useful comments, upvoting other members' posts, and resharing quality information created by other Reddit contributors.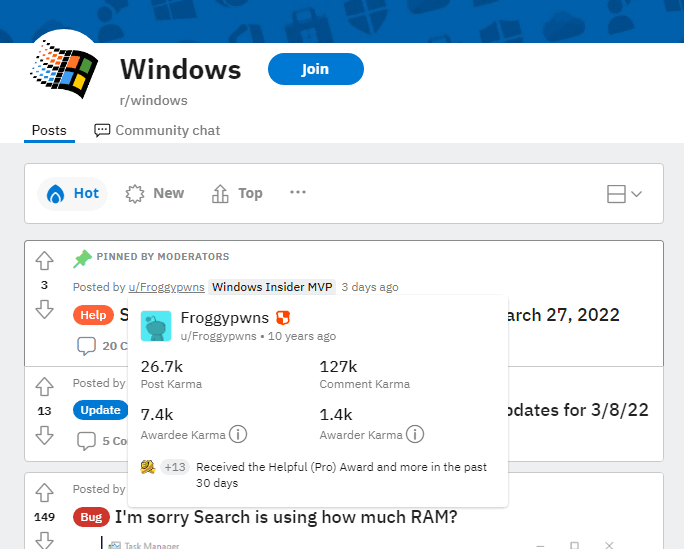 You'll gain recognition within your subreddit communities if you're an active member. Your activity can also earn you karma, which can demonstrate other Reddit users that you're an industry expert and a reliable Reddit user.
To join an online community or post, some subreddit communities may require a certain level of karma. Some subreddit groups, for example, utilize this rule to ban Reddit users that are too new or who submit promotional content that never receives upvotes. You'll be able to join exclusive subreddits that are related to your brand if you have an active account and gain karma.
Your account will be considered as more trustworthy than other Reddit users as you collect more karma. Other Reddit users will be more likely to want to join your online community as a result of this. Subreddits controlled by respected members are popular among Redditors.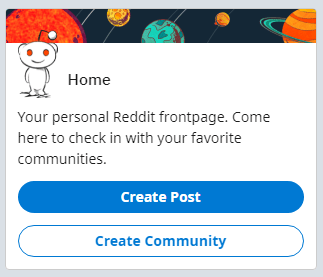 3. Create a brand-specific subreddit.
To start a new subreddit, you must have at least 50 karma (the exact quantity is unknown) and have been a Reddit user for at least 30 days. After you've met Reddit's standards, you'll be allowed to start your own subreddit. To speed up the progress, you can purchase some initial upvotes from Upvote.shop.
When you're launching a subreddit, you'll want to pick a name that's related to your business. This will make it easier for other Reddit users to locate your subreddit when they're looking for new communities to join.
Always keep in mind that once you've started a subreddit, you won't be able to modify the username of the community because the it is permanent. You can't delete a subreddit after creating a new one, either. As a result, while you will be able to quit the sub, it will never be removed. However, you can lock it down if you want to.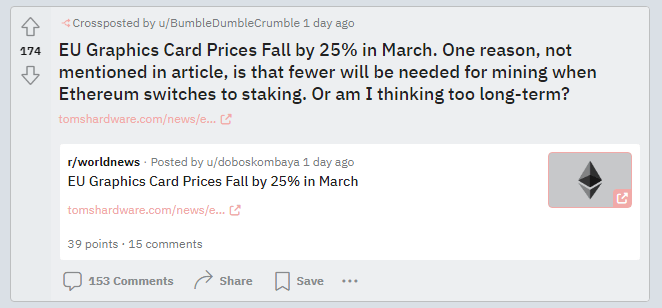 4. Posting to relevant subreddits via cross-posting
Cross-posting stuff from one subreddit to another related subreddit group is one approach to expand your subreddit. This will make your subreddit group noticeable to members of another subreddit groups, giving them the opportunity to join a new subreddit group that is identical to the ones they already contribute to.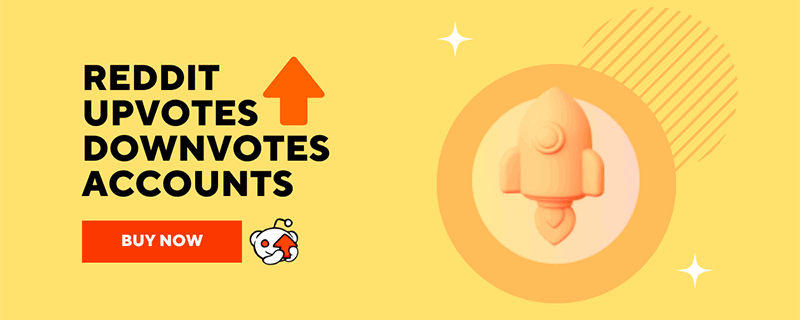 While cross-posting content may appear to be difficult, it is actually quite simple.:
In your own subreddit, go to the original post.
Right underneath the post, click the 'share' button.
Choose 'crosspost' from the drop-down menu.
Select a suitable subreddit by clicking 'Choose a Community'.
To get your content shared with the selected subreddits, click 'post.'

It's a quick and easy method to share high-quality original content with other Reddit users. Remember, though, to only cross-post to relevant subreddits; otherwise, you risk being thrown off your subreddit for breaking the community guidelines.
If you own a car-related business with mechanic services, for example, you might wish to join subreddit groups like r/Autos or r/Cars to meet other auto lovers. You may follow a subreddit like r/MechanicAdvice if you're trying to sell more auto parts online or showcase your mechanic services. You can use cross-posting to offer your services as a solution to difficulties that other members are having.
5. Make high-quality content
You'll notice that Reddit people are checking out your subreddit after you start cross-sharing data from your subreddit to other online communities. This is exciting, but there is more work to be done.
You'll need these folks to join your subreddit if you want it to grow.
Posting high-quality content that is relevant to their individual interests is an easy method to attract other Reddit users to join your subreddit. If they see poor content on your subreddit, they will most likely leave and never return.
You'll also need to stay ahead of the content that other Reddit members are sharing and cross-posting in your subreddit as a moderator. After all, if you want your subreddit to thrive, you'll need to create an online community around a specific topic that users are interested in.
More: What to post on Reddit
6. Boosting Trust with Subscriber and Follower Services
If you're looking to give your subreddit an initial push, consider leveraging services like Upvote.Shop to increase your member count.
Having a higher number of subscribers can instantly boost the credibility and trustworthiness of your subreddit, making it more appealing to potential members.
While organic growth is essential for long-term success, a quick boost in numbers can serve as social proof, encouraging more Reddit users to join your community. This strategy can be particularly useful if you're in a competitive niche where standing out is challenging.
Remember, though, that a large member count should be backed by quality content and active engagement to maintain the trust and interest of your community.
So, while services like Upvote.Shop can give you a head start, the real work lies in sustaining that growth through valuable contributions to your subreddit.
7. Creating Authentic-Looking Activity with Multiple Accounts
Another strategy to consider for boosting your subreddit's credibility is the use of multiple Reddit accounts to simulate member activity and discussions.
On Upvote.Shop, you can get the offer to purchase aged Reddit accounts, which can be used to create engaging conversations and posts within your community.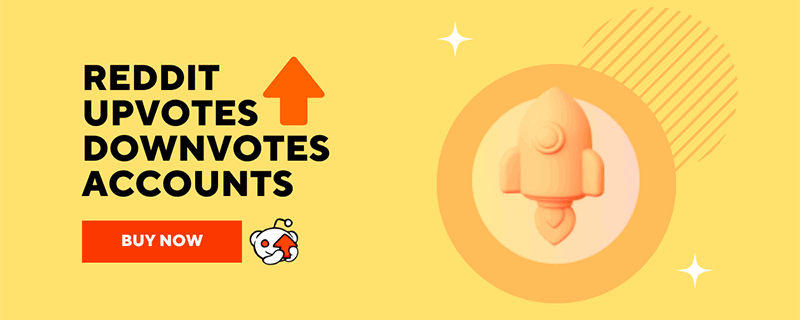 Tips for Using Multiple Accounts Effectively for boosting your Subreddits:
Stay Relevant: Make sure the discussions and comments from these accounts are relevant to the subreddit's theme. Irrelevant chatter can be a red flag for genuine members.
Spread Out Activity: Don't flood your subreddit with activity from these accounts all at once. Space out posts and comments to make the activity appear more organic.
Interact with Real Members: Use these accounts to upvote genuine posts and comments, and engage in discussions with real members to create a more authentic environment.
Avoid Controversial Topics: Stick to neutral or positive subjects to avoid attracting unnecessary attention or skepticism.
Maintain Quality: Even if the accounts are not real, the quality of the posts should be. Well-written and insightful posts can add value to your subreddit, making the use of multiple accounts less noticeable.
Be Cautious with Moderation: If you're using multiple accounts, be careful not to make them moderators. A sudden change in moderation can alert members and make them question the subreddit's authenticity.
While this approach can be effective in creating an appearance of a bustling community, it's crucial to balance this with genuine engagement and quality content. Over-reliance on fake activity can backfire if not managed carefully.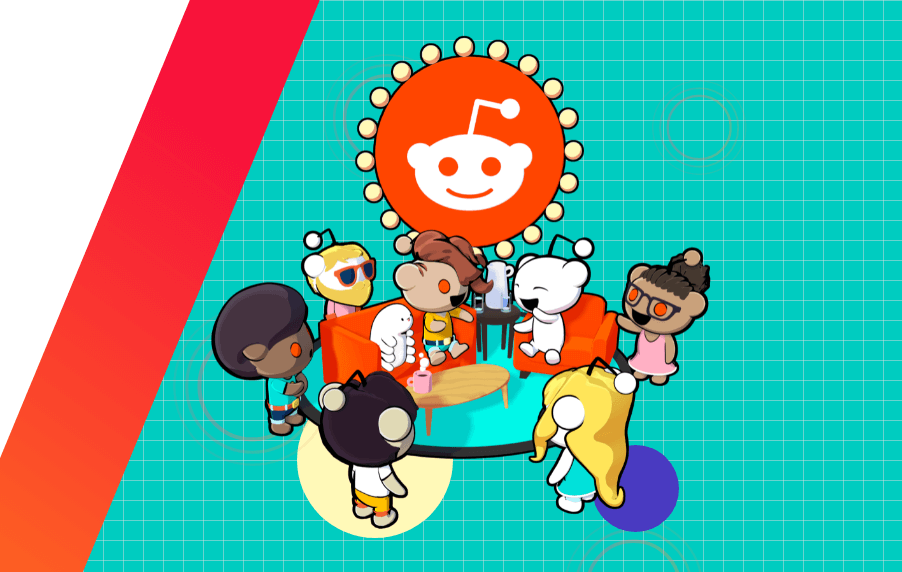 FAQs Regarding Building Subreddits
Is it expensive to create a subreddit?
It is completely free to start a subreddit! Creating and maintaining a subreddit is a cost-effective approach to build a community, do market research, and receive product feedback.
What is the best way to start a successful subreddit?
It takes time and effort to build a successful subreddit, as well as following the strategies mentioned in this post. In time, interested Redditors will find your subreddit, and if you're adding value to the community, you'll be subscribed and become an active player!
How can I increase the number of visitors to my subreddit?
Posting fascinating, engaging, value-adding content and sharing it to other, similar subreddits where your potential members could be exploring! If they enjoy what they see, they'll go to your subreddit to see what else there is to see, and hopefully subscribe to it!
Summary
With over 450 million users on Reddit, it seems obvious that you should utilize the platform to develop a subreddit for your business.
All in all, you just need to start slowly, target the related subreddits, become a real active contributor, be nice to everyone, and you wil be golden.
While building a successful subreddit may appear difficult, Upvote.Shop can assist with subreddit creation with a lot of tips inside this article.
Don't hesitate to contact us if you want to grow your business on Reddit in no time.
Take a look at how one of our customers makes up to 85,000 dollars within just 10 months using our services, and we can help you earn even much more!