Our customers usually asked us how to start OnlyFans without followers. The answer is quite simple, and is all mentioned in this guide.
We are going to show you the most simple and proven strategies to grow your OnlyFans account:
Promote your account on the right social media.
Set up a working funnel for your account.
Have a working content strategy.
And you will be able to get your first followers in no time.
Is it a good idea to start OnlyFans Account with no followers?
While a lot of OnlyFans content creators can make thousands of dollars overnight, most of them have a large fan base on social medias.
But no worries, if you can put in the work, have a good enough target, and want to slowly but steadily grow your income, you will be 100% successful on OnyFans even with 0 initial followers.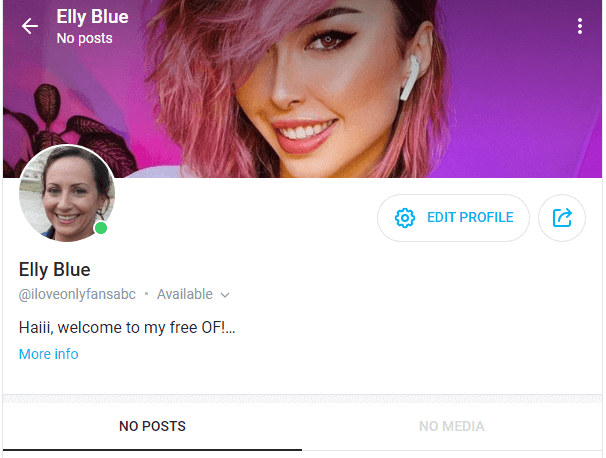 I have seen so much people being able to get from $1k-$2k within the first 3-5 months by just being consistent.
After getting $1k per month, it will be a lot easier for you to get to the next milestones: $5k, $10k, etc.
In this guide, we are going to show you to archive that with 0 followers in just 3-5 months.
Before You Start
Have a niche
First, you want to understand what is a niche.
Niche is basically the style content you want to follow, your audience, branding, your only persona, things like that.
Every aspect of your image should determine your niche: Clothes, voice, props, texts, actings, etc.
Below are some of the most popular OnlyFans niche for references:
Cosplay
Anime
Pornstar
MILF
Findom
Fitness babe
Stoner
Squirter
College
Kawaii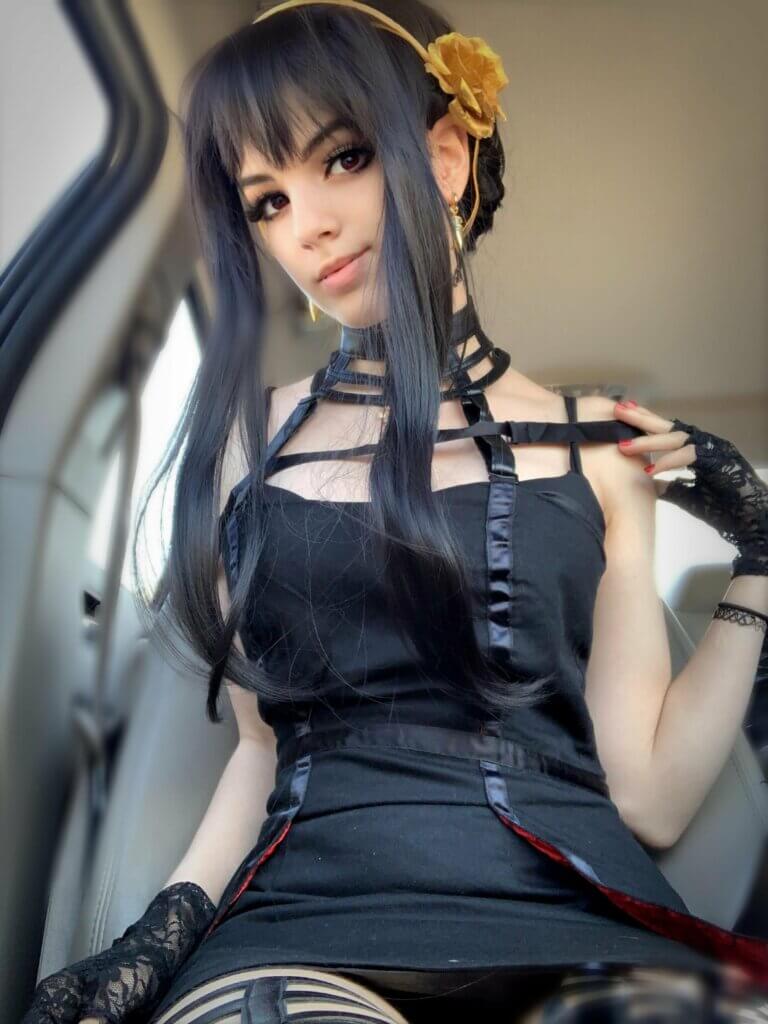 It's always recommended to look at how the best content creators in your chosen niches doing, and you will be able to get out some valuable ideas from their content.
Learn from them on social medias. For example, below are some content worth checking out for the Kawaii / Cosplay / Cute niche (NSFW):
https://www.reddit.com/user/pirickili
https://www.reddit.com/user/ErinAshford
https://www.reddit.com/user/love_lilahh
https://www.reddit.com/user/littlmisfit
To do more researches, it's best to take a look at the best subreddits to see what type of content people are focusing on.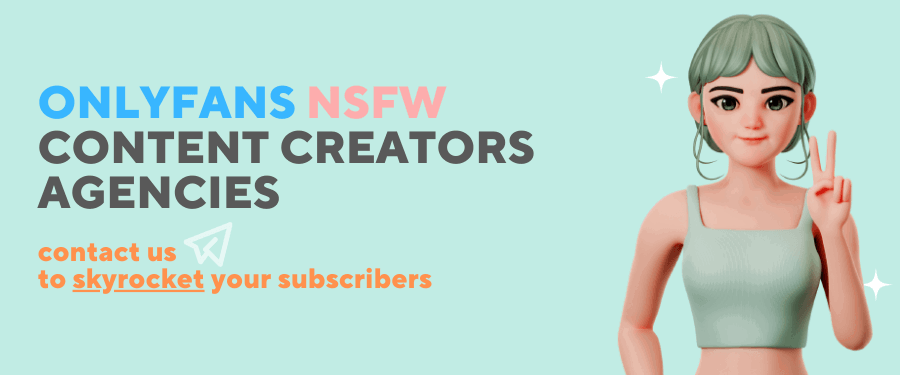 It's also not a bad idea to add a word displaying your niche to your username. For example: JeannyKawaii. It is pretty effective as people can easily understand who you are and how your style is just by looking at your name.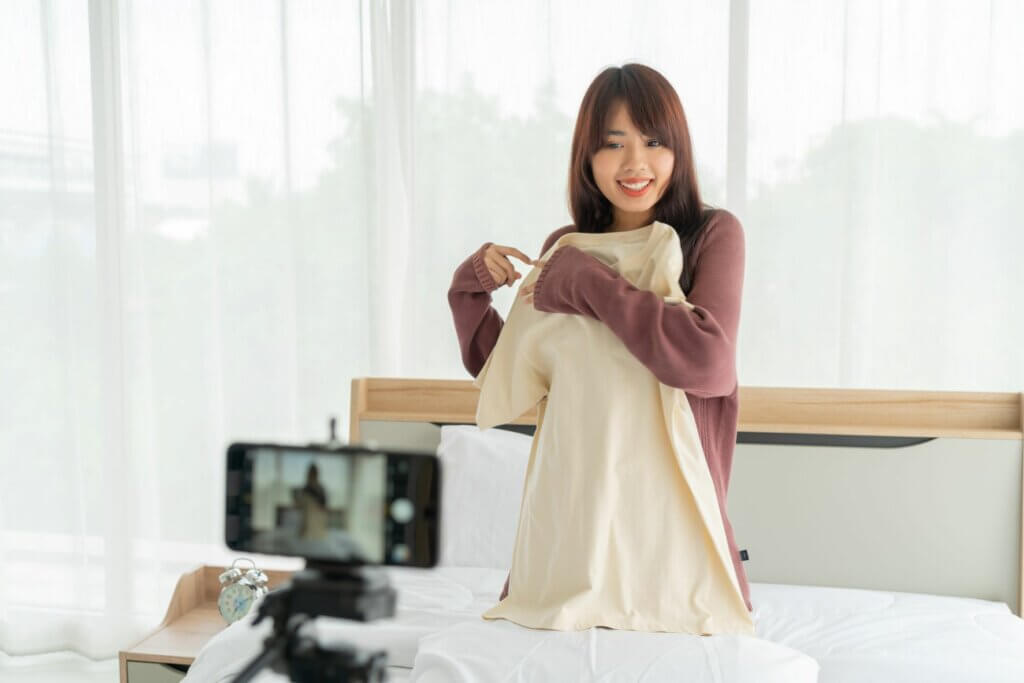 Invest In a Starter Kit
Since you start your OnlyFans account without any followers, the first thing you want is to have great content.
No one cares about giving you a tip or subscription if your content is bad.
You want to have a good camera. You can absolutely use your smartphone if it is good enough. If you have an high-end iPhone or other flagship Android phones, you are good to go.
Next, you want to have a Tripod and a ring light, which are not always required, but they are super helpful in a lot of situations. Most tripods right now come with a remote control, helps you done the job faster and a lot easier.
There are a lot of great tripods on Amazon, starting from just $20.
A great lighting makes your content look a lot more professional. Grab them on Amazon, starting from just $10.
There are a lot more useful equipments for you to buy in the future, but that's it for now!
Things You Want To Post on OnlyFans with no Followers
Do note that this guide is for beginners who want to start a brand-new OnlyFans account without having a single follower. And things we mention in this guide are not the only tips out there to make money on OnlyFans. We just had a lot of great successes with it, and we believe that it is suitable for everyone out there.
Our recommended steps to make your first $1,000 on OnlyFans with zero followers:
Create a free OnlyFans page, or at least give people a 30-day free trial.
Focus on Reddit promotion. It is simply the best way for you to gain followers right now, whether you want to spend money on marketing or not.
Sell Pay Per View content (PPV) on OnlyFans via DMs.
The logic behind these strategies is that most of your income can come from the PPV and custom videos (people asking you to do something).
You want to sell to as many people as possible. That's why you want they to subscribe to your page in order to allow you to DM them offers.
The Best Way to start OnlyFans without Followers
Preparation:
List of suitable subreddits to promote
30-40 style testing pictures / videos for promoting on Reddit.
A menu of what to sell on OnlyFans (PPV, customs, etc.)
3-5 pre-recorded videos to sell in DM.
Step 1: Make A Free OnlyFans Account
Starting a new OnlyFans account is very easy and straightforward.
Don't forget to set the subscription to FREE, or at least offer a 30-day free trial.
Use the most appealing profile picture and banner you have. Don't forget to pick a cute username that people cannot forget.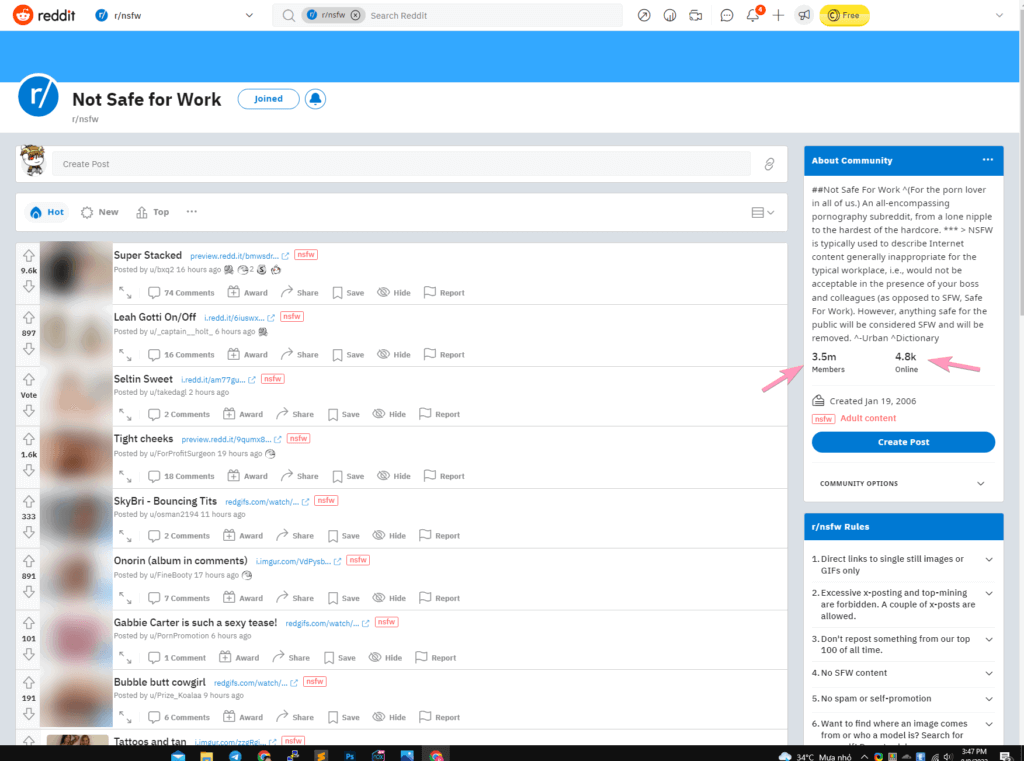 Step 2: Start Promoting on Reddit
Reddit is the best platform for new content creators. It's because Reddit group all of the targeted audience to one place for you to target all at once.
How Reddit Works?
The way Reddit works is different to other social media networks. The amount of followers you have on Reddit doesn't play a big role to ranking.
Reddit doesn't care about followers.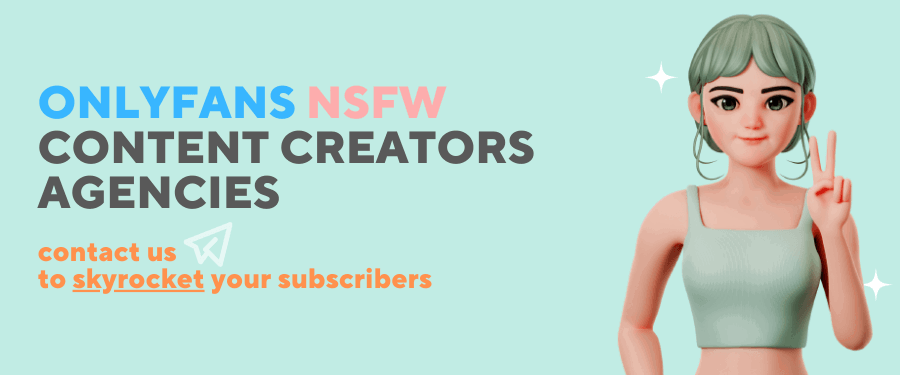 If you have a great content, and people like it and upvote it, your post will get bumped to the top.
To get a shortcut, you can buy upvotes from our store and get your post pushed to the top in no time!
Read more: What is Reddit Upvote?
People really do care about your followers on Instagram, Twitter, or Facebook. But on Reddit, they just don't care.
On Reddit, everyone has the equal opportunity.
Okay, so now you understand that Reddit is the best platform for you. But how do you get started? Let's move to the next section!
Subreddit
There are millions of forums on Reddit, which are also called subreddits. They are the groups where people discuss specific topics.
Subreddits are usually referred to like this: "r/subredditname"
For example, r/videogames is about video games, as you can tell.
Here are some of the subreddits that you might want to join first when doing OnlyFans (to learn from people):
/r/Amateur
/r/BigAss
/r/Blonde
/r/BlowJobGirls
/r/Boobies
/r/CreamPies
/r/CumFetish
/r/CumSluts
/r/HomemadeXXX
/r/HotChicksWithTattoos
/r/HotMoms
/r/MILF
/r/NaughtyWives
/r/NSFW
/r/OnOff
/r/OpenShirt
/r/Pussy
/r/RealMILF
/r/SeeThru
/r/SexyGirlsinBoots
/r/ShavedPussies
/r/SheLikesitRough
/r/Slut
SPECIAL BONUS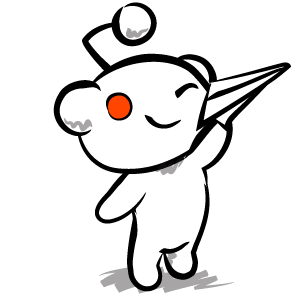 Want to get the complete list of the best 788 subreddits for OnlyFans marketing? Confirm Your Email to Access!
Karma
If people love your content, they upvote it and bring your submission to the HOT section.
The more upvotes you get, the more karma you gain eventually.
Comment Karma: Gained from people upvoting your comments.
Post/Link Karma: Gained from people upvoting your submission.
This is like your reputation on Reddit. If you know how to use it effectively, you can rank your posts a lot easier. Please take a look at the article What is Reddit Karma? for a better understanding about it (you can do it later).
Now you have understood how basically Reddit works.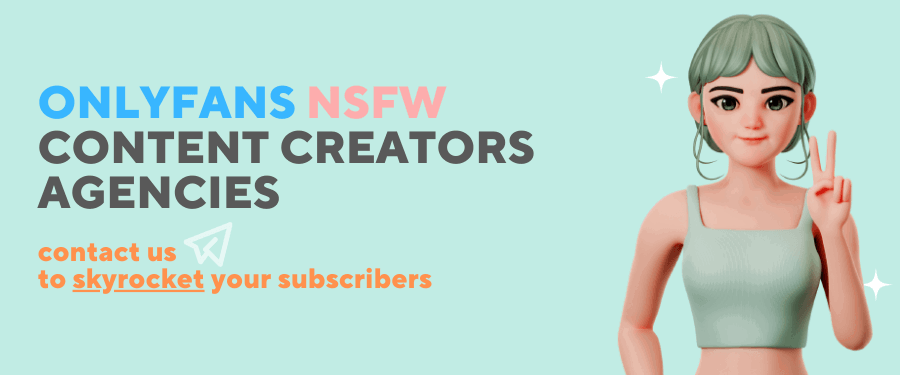 The key now is to post your content in the correct subreddits to gain views and eventually clicks to your OnlyFans profile.
If you are into cosplay, you want to join subreddits such as r/cosplaybabies to target the people who always enjoy watching your content.
If you are a MILF, join r/MILF and related subreddits. You will be mostly welcomed there!
The question now should be: How to find the best subreddits for me?
There are a lot of tools and tips for finding the most suitable subreddits for you.
My to-go place is redditlist, but there are surely a lot of other tools as well.
It's recommended to take a look at this article for more details: How to find the best subreddits?
Or you can just subscribe to our list below for the full list of NSFW subreddits, breaking into different categories:
SPECIAL BONUS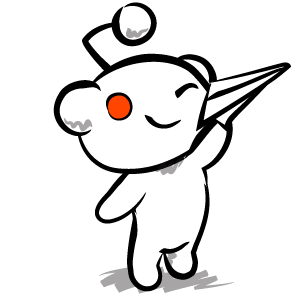 Want to get the complete list of the best 788 subreddits for OnlyFans marketing? Confirm Your Email to Access!
Start promoting OnlyFans on Reddit, and you will get your first $1,000 in no time!
Also, do you know that you can actually make money on OnlyFans without showing your face by using Reddit?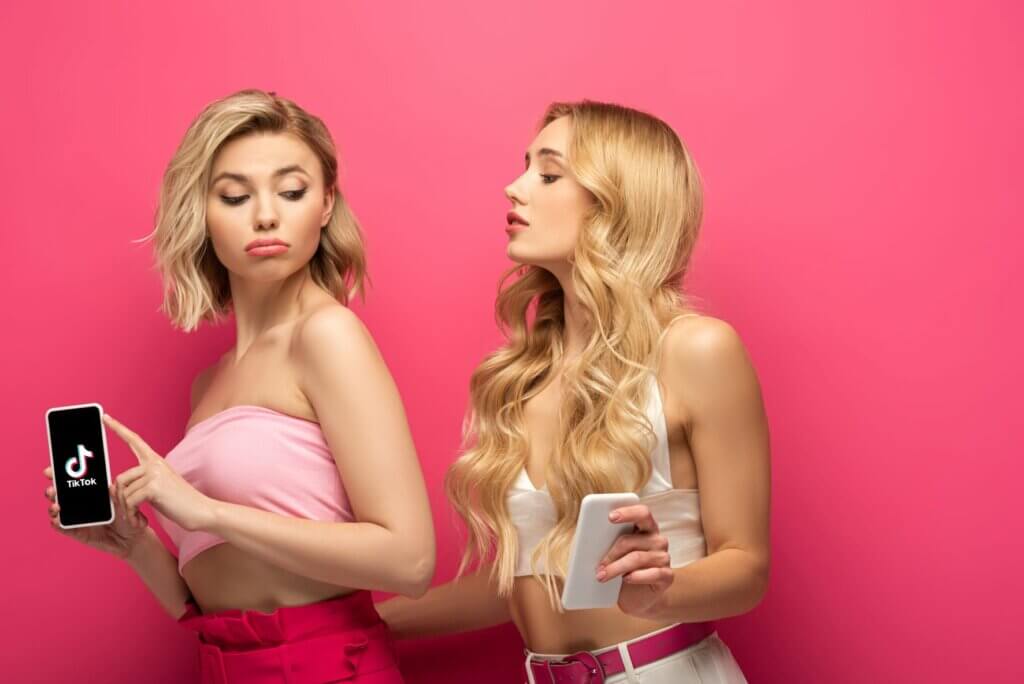 How to start OnlyFans when you don't have any followers using TikTok
After Reddit, TikTok is the second-best place for you right now to make money with OnlyFans, starting from 0 followers.
The reason behind this is because the way TikTok works is very similar to Reddit: You don't have to have followers to get to the trending section. You will eventually get featured on the homepage, as long as you work hard!
Going viral is the key here. Once you've got viral, people will know you more, and eventually watch your content every day.
Never put your OnlyFans link on TikTok. You will get banned almost immediately.
The best tips for getting people know your OnlyFans account: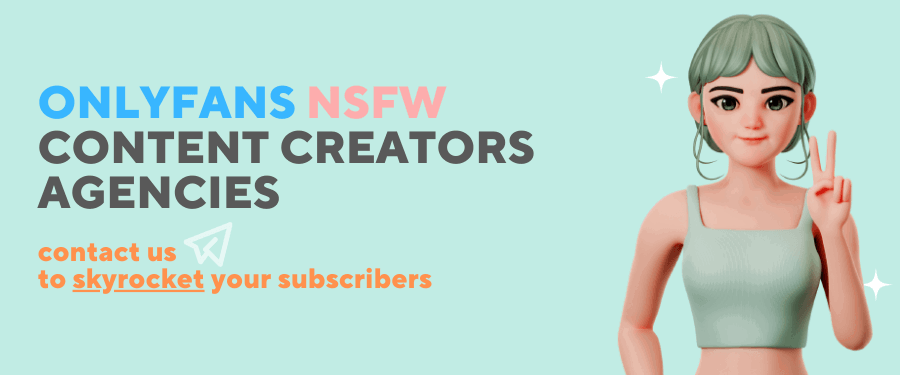 TikTok username and OnlyFans username are the same.
Put your Instagram username / link in your TikTok bio.
On Instagram, put your your linktree.com or allmylinks.com
Set up your OnlyFans link in your linktree/allmylinks account.
Ready!
Example: https://linktr.ee/lilykawaii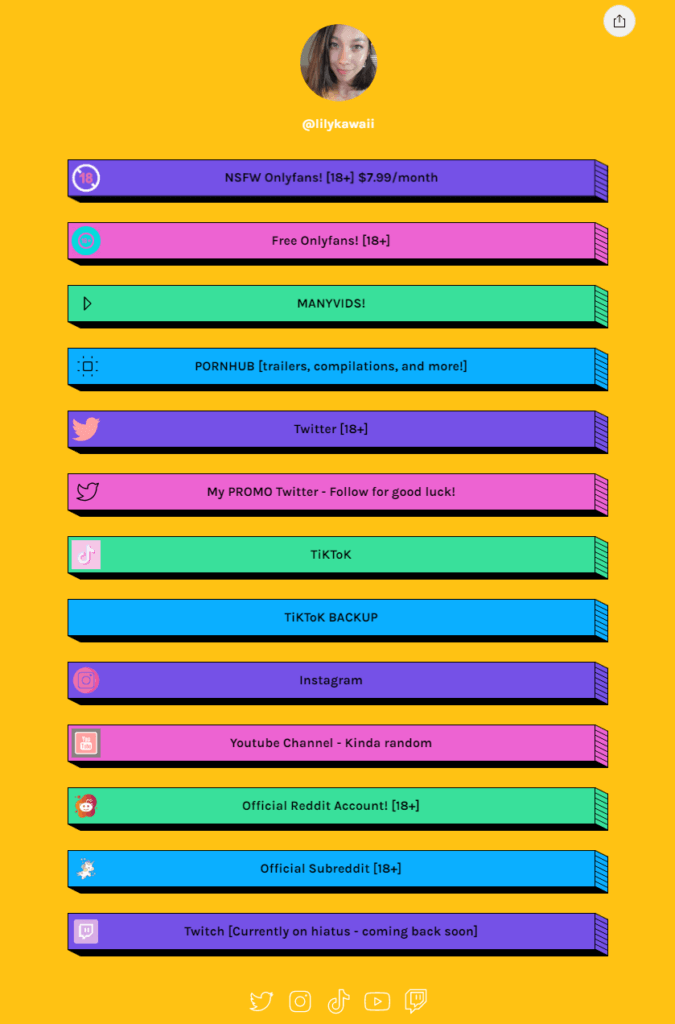 How to get TikTok Followers?
Post content on TikTok consistently.
Use viral TikTok sounds and make suggestive type videos using them.
Do some livestream to get tons of views and followers.
Never post anything nudity or too sexy to avoid getting banned.
Build your TikTok account up as a normal entertainer but in a sexy way. People eventually find out that you happen to have OnlyFans profile.
Can you do some sexy voice/sound? If you do so, dress modestly.
If your clothes are a bit revealing, don't be too close to the camera/
Don't reveal a lot of your skin to avoid getting banned. Show either legs or cleavage, not both.
You don't want to show your underwear.
Follow the TikTok trends, popular content creators, and content creators in your niche.
Have some unique twists when copying content idea.
If you get banned, no worries, just start again. It's the nature of the world and there is nothing we can do.
Filter the comments so you don't read the bad comments.
Enable the Analytics in the Creator Tools (Settings) to understand your audience more.
Reply and say sweet thank-yous to all comments.
Follow New OnlyFans Users
This is another trick to help you gain some more followers on OnlyFans.
This is a well-known strategy on Instagram or Twitter, which is called "Follow Unfollow".
Whenever you follow someone on OnlyFans, they will receive a notification, they will visit your profile, and if they like you, they will follow you back.
You can unfollow then after a few days to a week.
Do it slowly.
Don't forget to message the people who have just followed you a few hours ago, the chance of they liking your premium content is very likely.
According to our researches, at least 15% of OnlyFans users follow you back when you follow them, what a high rate!
Imagine you have 10 people follow you back, the chance of selling a PPV content via the DM is very high. You will be able to get your first sale in no time.
Conclusion
Let's go over all of our strategies once again.
First, you know that you are willing to put serious works to get guaranteed consistent growth.
Reddit is the best social media platform where you can get to a ton of targeted audience for totally free. TikTok is the second-best media platform.
Follow our simple strategy and steps to get your first sales in just a few days. As long as you are consistent, getting $1,000 on OnlyFans is easy as eating cake.
Don't forget to fill up the form below to save your time and effort when it comes to finding the best subreddits to promote your content.