Welcome to the ever-evolving world of OnlyFans, where creativity and authenticity hold the key to success.
It's a platform that thrives on unique, engaging content and offers an incredible opportunity for creators to connect with their fans on a more personal level.
But with such an expansive platform, you might find yourself wondering, 'How can I make my content stand out?' Don't worry – you're not alone, and we've got you covered.
In this comprehensive guide, we'll dive into the art and science of producing compelling OnlyFans content that resonates with your audience.
Whether you're a newbie just starting on this journey or a seasoned creator looking to enhance your content strategy, this guide is packed with practical tips, inspirations, and best practices to help you navigate the content creation process with ease.
Let's get started.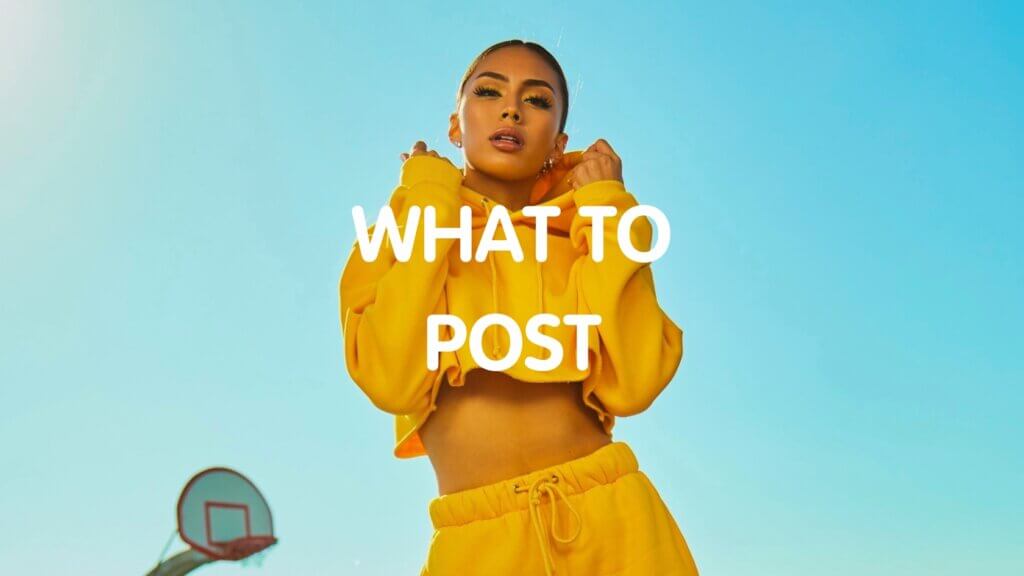 What kind of content can I post on OnlyFans?
On Upvote.Shop, our attention is primarily on NSFW content creators, containing solo, duo (B/G), or other formats.
This article will mainly focus on creating adult content.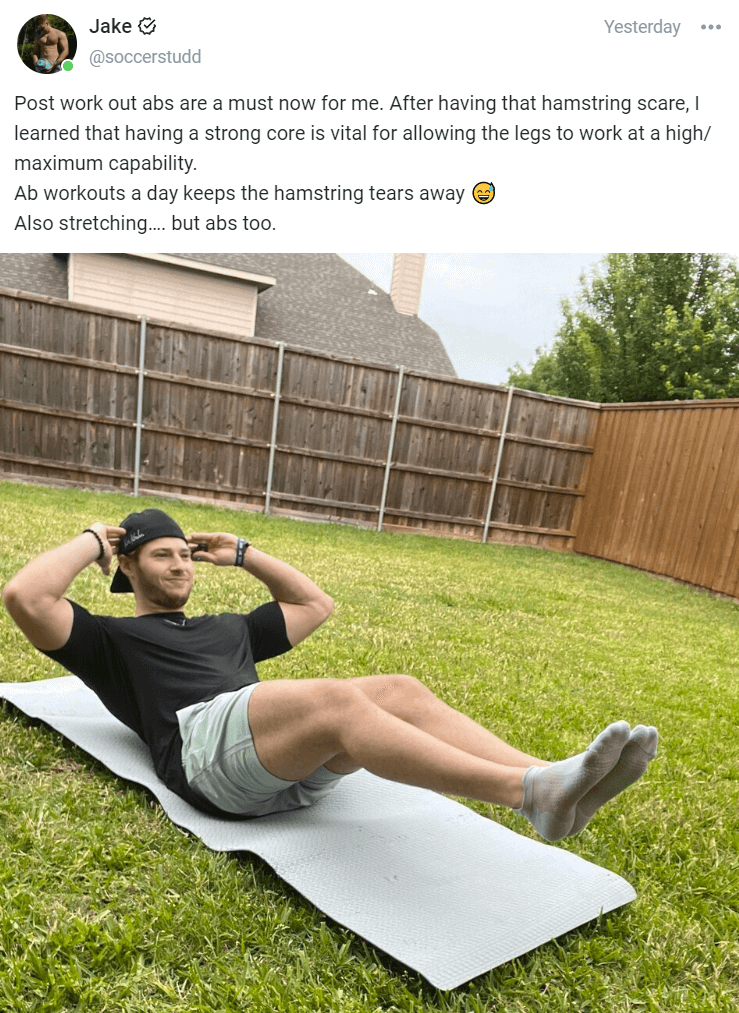 SFW Content
Despite its reputation for being primarily an adult content platform, OnlyFans is also an excellent place for other types of content as well.
Here are some content suggestions you might consider that don't involve adult content: Photography, cooking, health, wellness routines, workouts, fitness, musicals, art, makeup artist, etc.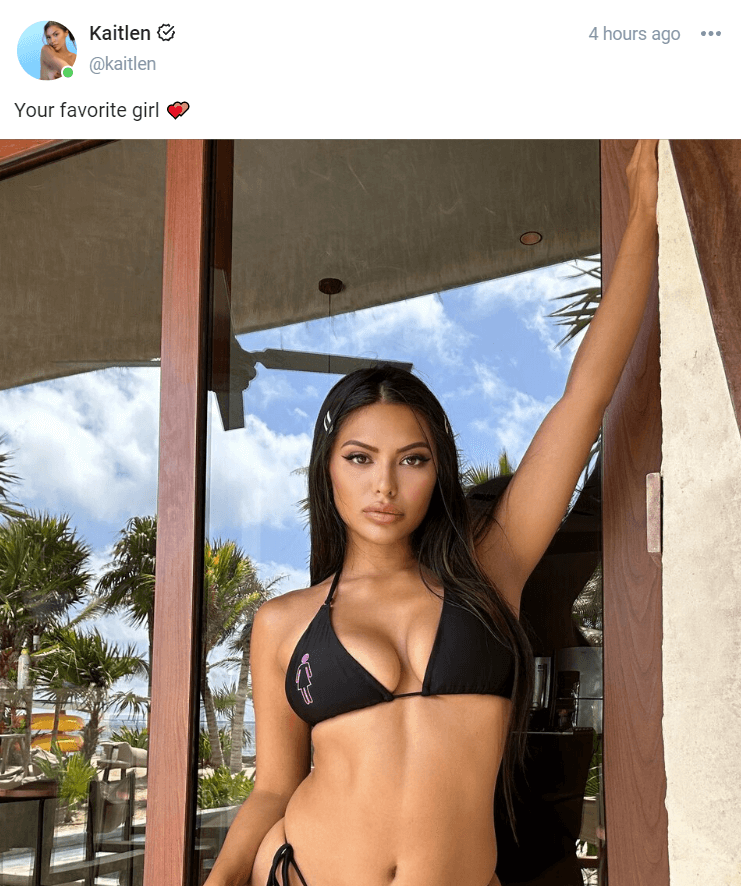 NSFW Content
There are three primary categories of adult content you can share on OnlyFans:
Photo collections
Video content
Audio messages
Do note that the type of content available on your OnlyFans timeline depends on whether your page is free or not. The above are allowed for all free pages.
Understanding OnlyFans rules
All content featuring full-frontal nudity on OnlyFans must be restricted behind a paywall. They cannot be public.
On a paid subscription page (where you charge a fee for subscriptions), you have the freedom to post adult and explicit content anywhere – be it on the timeline, in locked posts, locked DMs, or DMs, etc.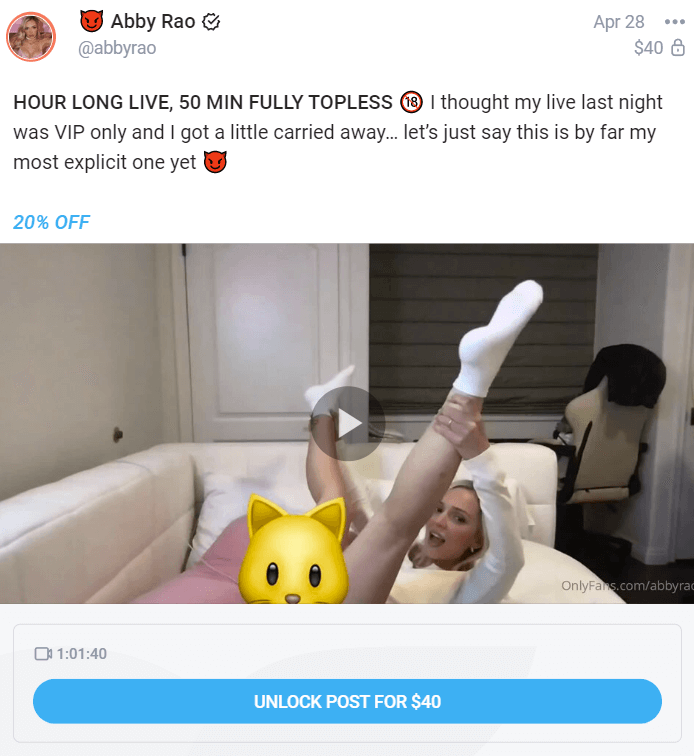 On a free page (an OnlyFans page that doesn't charge for subscriptions), you are only allowed to post partially nude content on the timeline as non-Pay Per View (PPV) timeline content on a free page is totally FREE and public – it's NOT behind a paywall.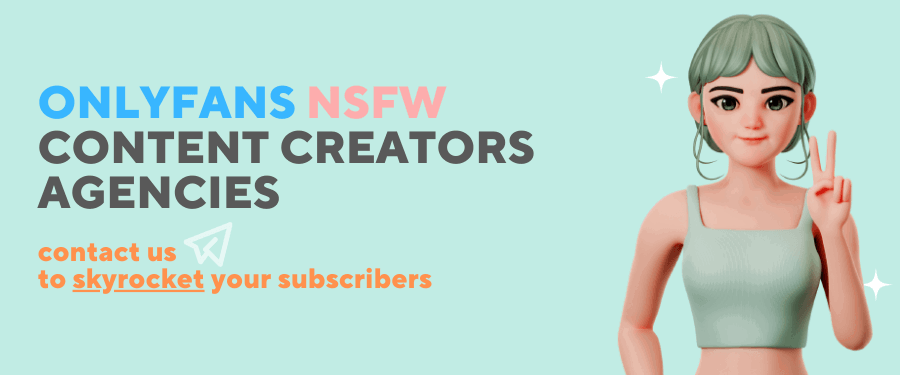 However, for PPV (Pay Per View) posts on the timeline of your free page or PPV posts in the DMs, you can feature fully nude & explicit content.
So, when considering what to post on OnlyFans, we advise that the free content on your free OnlyFans should mirror your Instagram content – promotional/teaser content and absolutely NO full-frontal nudity.
What should I post on my Onlyfans page?
When brainstorming content ideas, take into consideration the type of content you're creating and its destination – social media platforms, free OnlyFans, PPV, or paid page?
There are two types of content you must do while being a content creator:
Promotional content: Free content for promotional/marketing activities.
Premium content: Can only be purchased via OF subscriptions and/or PPV.
You want something like this to attract more people coming to your page:
Social Media -→ Free OnlyFans → Paid OnlyFans → Best quality Onlyfans content
Promotional content should be relatively modest, something that you could share on Instagram and TikTok without facing any penalties. It should be teasing content and partial nudity, but not fully nude.
Premium content should be exclusive and potentially more straightforward (depending on your personal goals).
In this article, we are going to show you the best ways to create promo content to skyrocket your revenue and gain more subscribers.
What To Post On OnlyFans & Examples
Preparation
Mapping out your content creation plan will undoubtedly make your job more painless.
Here are some initial steps before starting to capture your content:
Determine your shooting location.
Tidy up your shooting location (nobody appreciates a disorganized room)
If you're planning to use a mirror, ensure it's clean.
Clean up your room or shooting location (unless you want that item in the backdrop, it will merely get the attention out of you)
Always keep lighting in mind. Look for suitable natural indoor lighting or utilize a ring light or other lighting equipment.
Consider blurring the background post-production. There are a lot of apps allowing you to do this.
Make sure there are no identifiable items in the backdrop (to protect yourself from unwanted visitors)
Prepare your hair, makeup, clothes, and skin to shoot.
Enjoy the shooting!
Unless your specific niche involves portraying a furious mood, your audience will almost always prefer seeing you having a good time, smiling, and enjoying yourself.
So, lighten up and enjoy the content creation process!
It's your body, your choice. So don't do it if you don't feel good.
Make it personal & friendly
Normally, your audience simply wants a glance into your daily life. Thus, your content doesn't always have to be professional and meticulously thought out.
A normal iPhone mirror quick photo of your body can often be your most popular photo of the week. They normally might get more attraction than your professional photos taken by top photographers.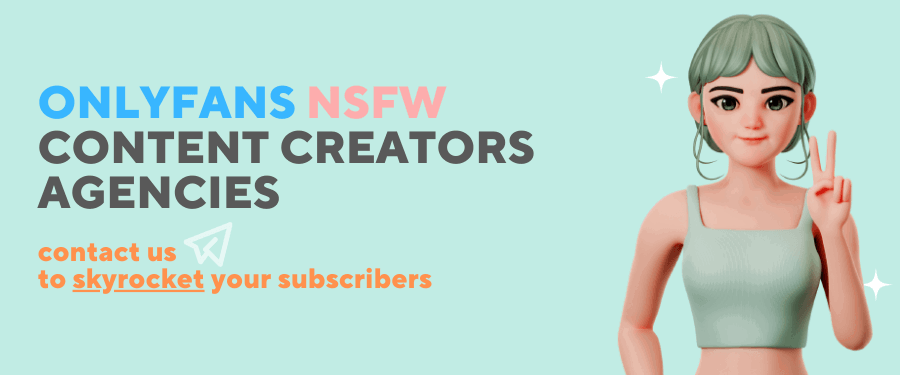 Use posing angles that show off your niche and personality
For example, if you're in the cute niche, certain angles will make you appear cuter and more guiltless – like from above rather than from below.
If you're in the dom or financial domination niche, then angles from below will make you look more dominant.
We will give you a lot of examples for posing in this section.
OnlyFans content Ideas for NSFW Content Creators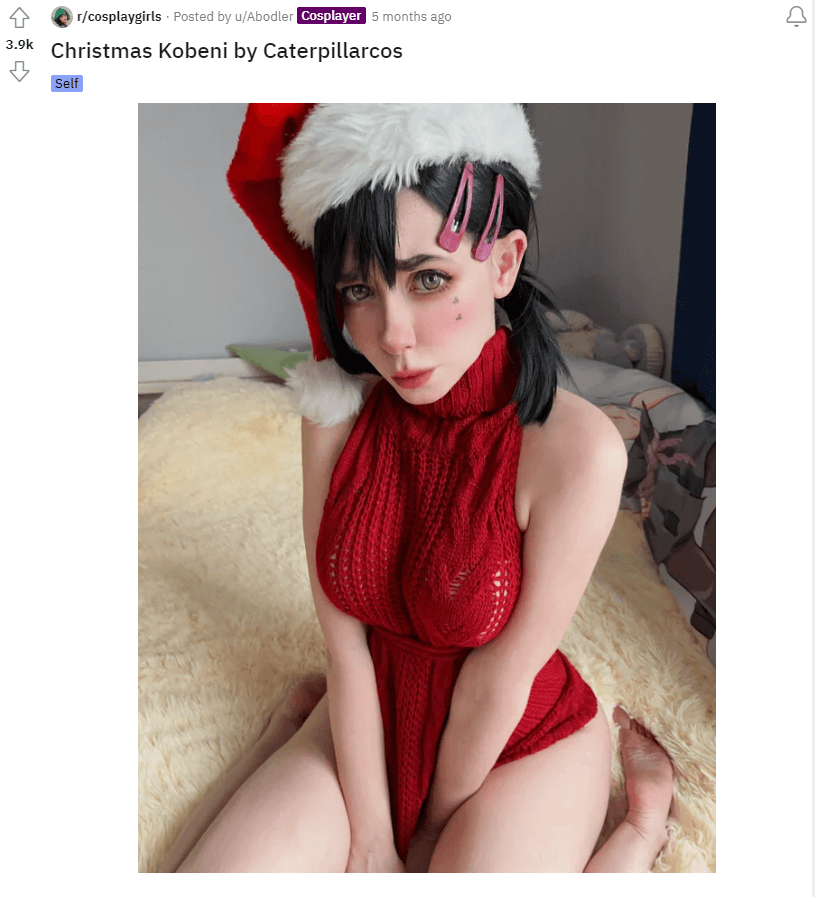 Holiday Content
These are normally one of the content types that would bring you a ton of comments and share. Who doesn't like holidays?
Utilize holidays as a theme for your content – they can drive your choice of costume, props, or they might just inspire the caption of your selfie.
Christmas theme (costume/outfit).
Halloween theme (costume/outfit).
Valentine's Day theme.
Independence Day.
Star Wars Day – May 4th (costume/outfit).
Pride Month for the LGBT community.
Father's Day.
Mother's Day.
Birthdays (Asking for gifts/tips).
Location Ideas
Changing the location where you shoot your content is a fantastic way to add variety and retain your subscribers' interest.
Home: Bedroom scene; shower scene; window scene; balcony scene; garden scene; living room scene; kitchen scene.
Weekend: Cheap Airbnb rooms or Luxury hotels.
Equipment
Props can add a unique twist to your content.
They can be LEDs, exotic toys, poles, teddy bears, pillows, anime figures, etc.
Costumes / Underwears
These will definitely add a dash of excitement and variety to your content.
These can be: Sexy costumes/underwears, wigs, body massage oil, body painting/jewelry, nipple clamps, makeups, cosplay costumes, etc.
If you need further inspiration for costumes and underwears, Pinterest can be a great resource for you. Like this: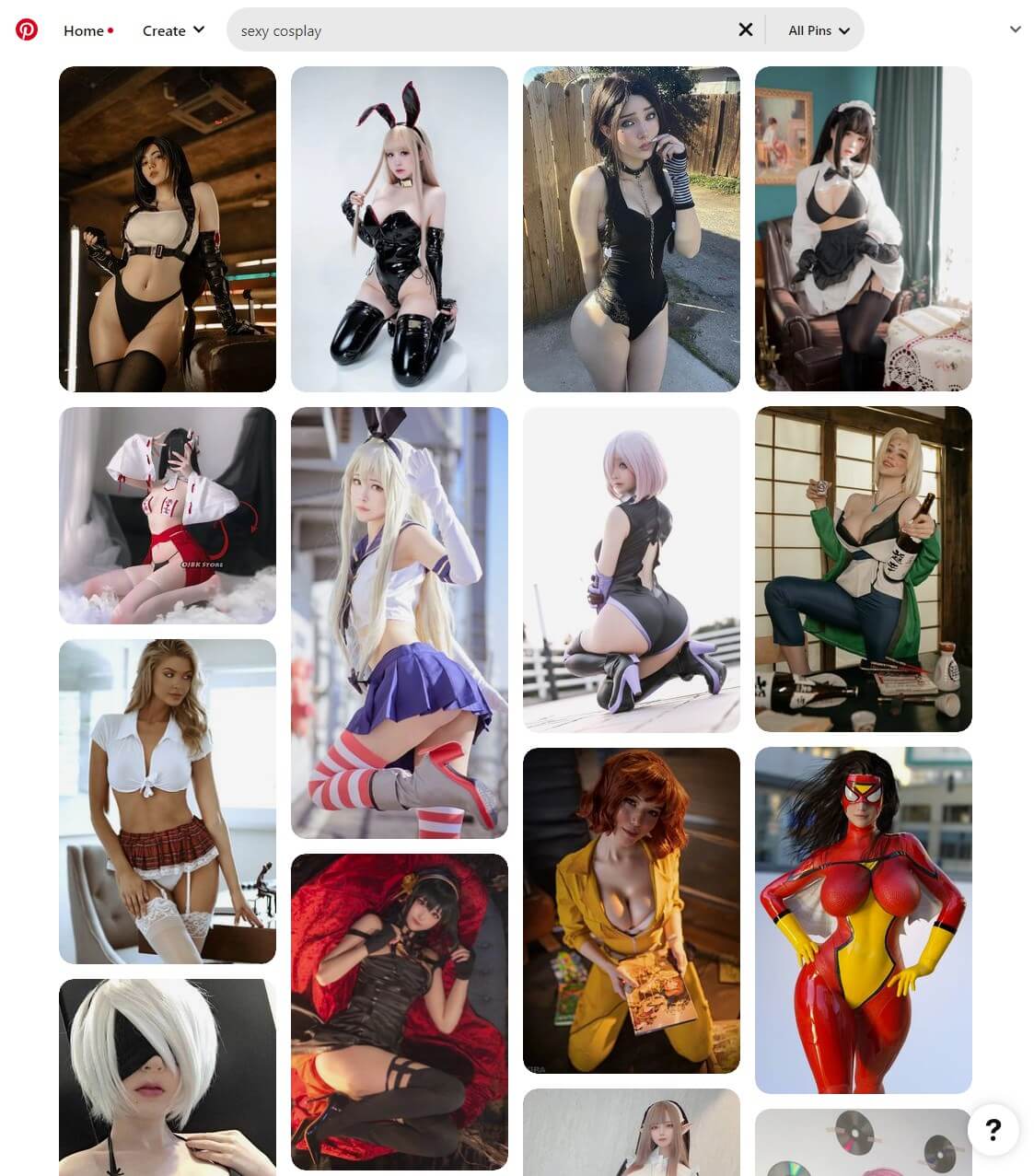 Recommended places for purchasing underwear and customers:
PROTIP: Place orders for a variety of equipment, toys, and costumes to save your time choosing them very and over. Forget about your order and a surprise package full of goodies will arrive in a few weeks!
Don't forget that you can get free underwear & costumes as well!
Create an OnlyFans fundraiser post and promise donators will receive photos of you modeling the toy/costume you're fundraising for.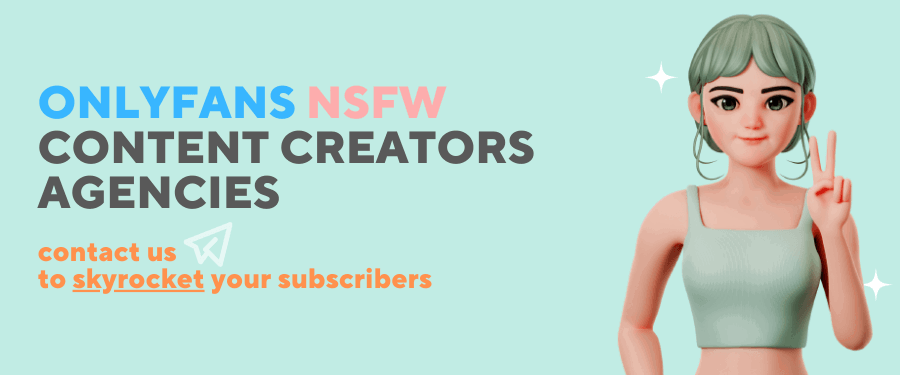 Read more: All OnlyFans Features.
Follow the Trends and Meme!
Keep an eye out for social media trends and memes. Usually, you can utilize a meme to produce content that's currently in popularity.
Below is one of the examples we created for you (hehe):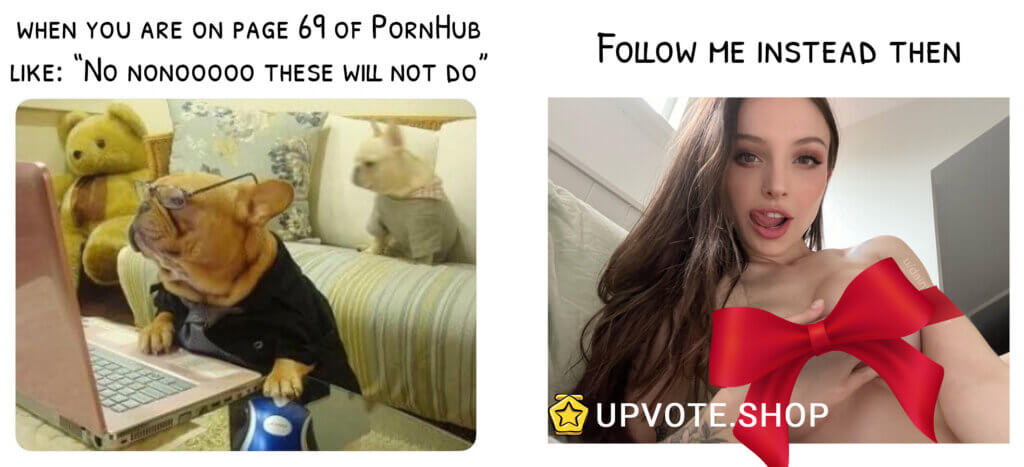 Don't stop thinking about making memes to gain more traffic to your page when browsing the internet. These usually gain you a ton of interactions because who doesn't like funny girls?
The next trending content you could easily follow and do is TikTok challenges.
See what's HOT on TikTok and Create your own content on Tiktok or other platforms immediately.
Go to this page to see what's trending on TikTok!
Clothes on/off videos are one of the most popular trends that never go out of the loop!
This is a significant online trend where you post either a side-by-side picture or a video where you transition from outfit-on to outfit-off.
These types of videos are doing super well on either TikTok, Instagram, and Facebook. Just to make sure that you are not fully nude there.
There's even an (NSFW) subreddit dedicated to this: reddit.com/r/OnOff.
Daily Activities
As mentioned earlier, the top subscribers always want to be a part of your daily life. This strengthens their connection to you and personalizes the experience.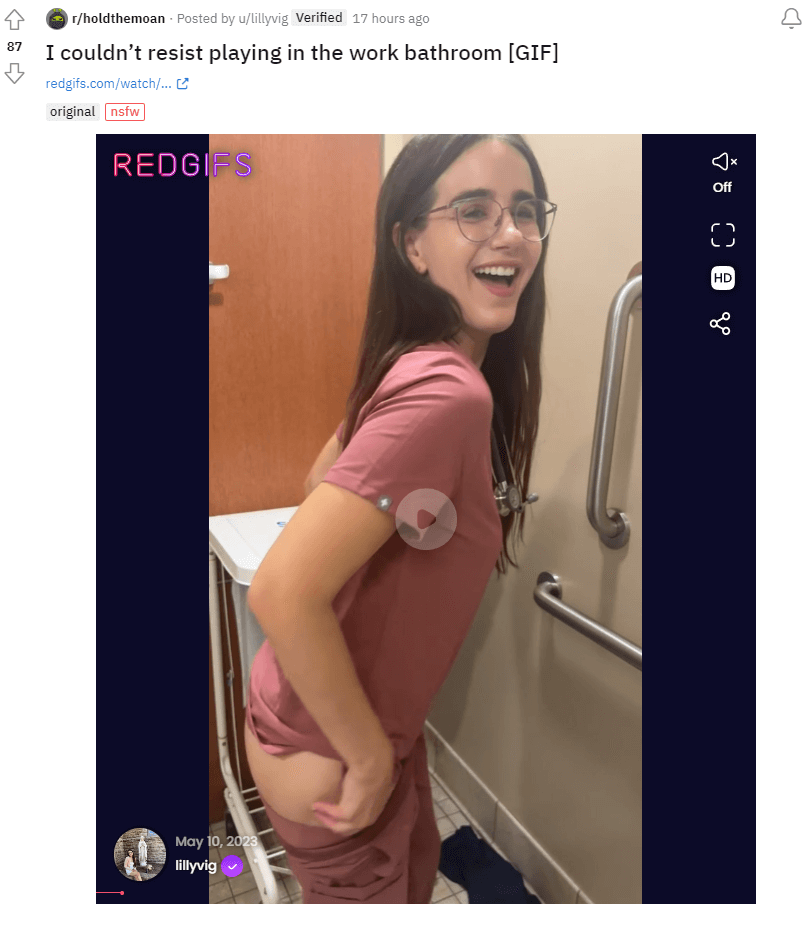 Create content that is more "routine" and "natural" if your subscribers prefer this. Consider everyday activities that you do, and spice them up just a bit by doing these activities semi or fully nude.
These activities contain: Cooking, painting, playing video games, doing yoga, reading books, exercising, swimming, running, etc.
Some other NSFW-related ideas:
Teaching Kama Sutra positions, doing Yoga while playing with toys, doing toy reviews, POV, trying temporary tattoos, Snapchat, Glasses, answering NSFW questions, slow-motion videos, Public backgrounds, etc.
Read more: 100 OnlyFans Content Ideas
Examples of How To Pose
Here are some great ideas in the form of different solo poses you can do anywhere with just an iPhone with you.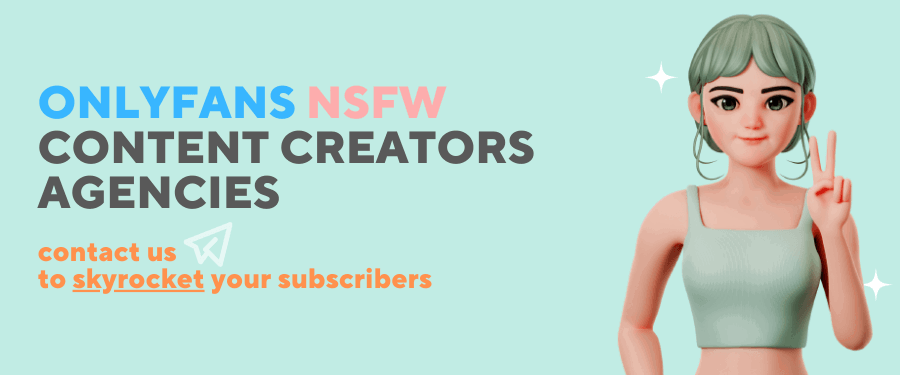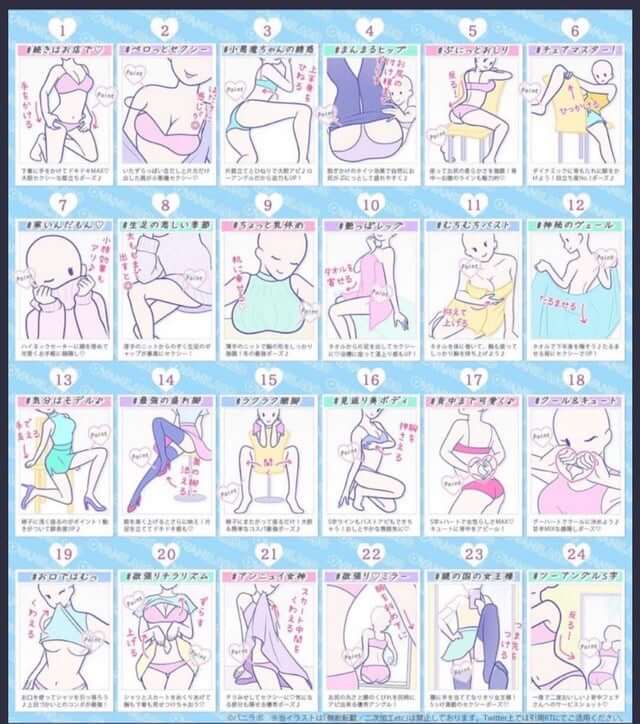 For more pose ideas, simply search for "boudoir modeling poses" on Google or Pinterest; there would be a lot of examples for you to follow and try. Make sure to follow the other content creators as well to learn more from them. Never stop learning!
Try different apps like Afterlight, Facetune, Meitu, etc. to enhance your photos and make them more appealing! You should really learn how to use these apps!
Inspiration of What to Post on OnlyFans
These sources can be a goldmine for OnlyFans content ideas:
Reddit NSFW Creative
Reddit NSFW Bodypaint
Pinterest
Instagram
TikTok challenges & trends
Other OnlyFans creators
"gonewild" subreddits
Ask your subscribers via a poll
Trending tags on adult sites like ManyVids, RedGifs, etc.
Don't forget to check out our Subreddit Finding Guide to choose the best places for your content.
Posing Angles
Remember, different angles features different body types. Find what works best for you, and don't be afraid to try new poses.
Consider using your phone's video selfie mode (and a tripod) to record yourself in various poses. This can help you discover your most flattering angles.
Also, look at successful posts of other models with a similar body type to yours for inspiration.
Note that angles from above often evoke a soft/cute look, while angles from below can make you appear more powerful.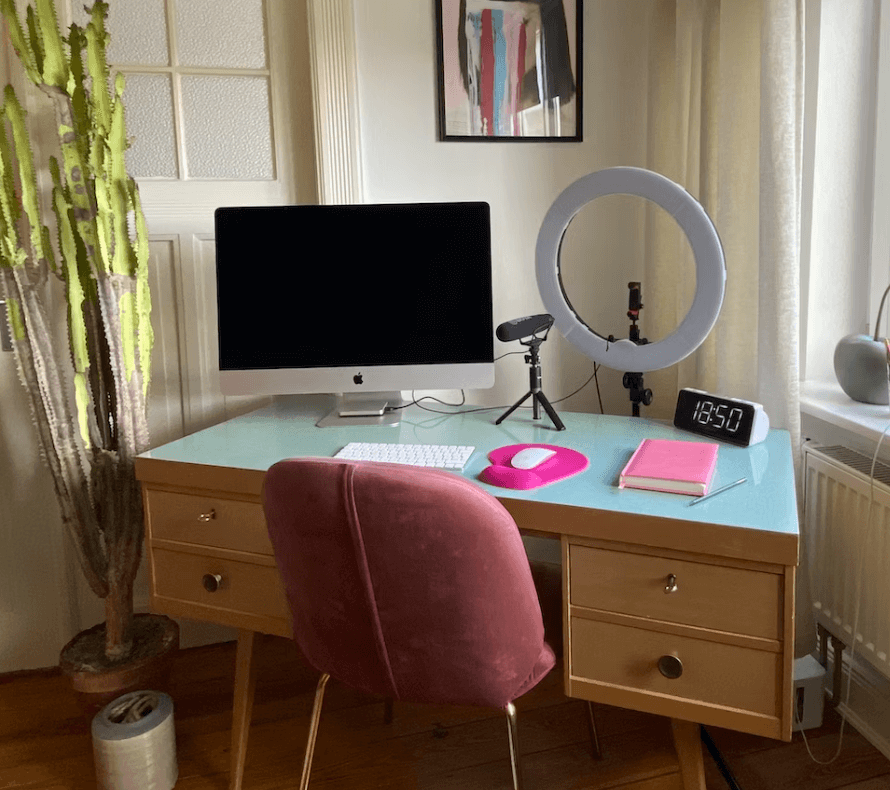 Get Yourself An OnlyFans Starter Kít
An OnlyFans Starter Kit includes an iPhone (or similar), a ring light, and a tripod with a remote control. This basic and affordable equipment can significantly improve the quality of your content.
Some basic and cheap equipment can really help you with OnlyFans content ideas and bring your content to the next level allowing you to leverage lighting, angles, and remote-control shots.
Trust me! Your content will look a lot better and more professional with just a small kit.
Keep your content organized!
Keeping your content organized will save you time and effort in the future. Creating a structure where you know where your promo content, premium content, and posted content are will streamline your process.
Organizing your content into folders based on the type of content (promo, paid, PPV, etc.) and then further categorizing them can be beneficial.
For example, a video of you playing a toy could be saved in this structure: OnlyFans Content > Premium > Toys > 2023 > Month > Toy Name

Keeping track of where you've posted a piece of content is also crucial.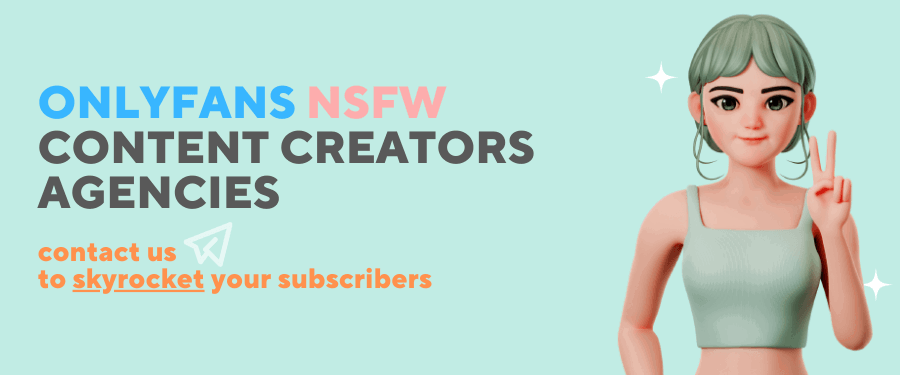 Google Sheets can be an excellent tool for this, or you can rename files to indicate where you've already posted them. Otherwise, you can also hire us to manage and post your content for you!
For example, after posting a movie file called 'solo-toy-review.mp4' to Reddit, you can rename it 'reddit-solo-toy-april-2023.mp4'.
If you then post the same file to Twitter, rename it 'reddit-twitter-solo-toy-april-2023.mp4'. You can use abbreviations to make this process more straightforward like RD/TW/FB/TT/IS, etc.
Remember, being organized and creative with your content will make you stand out in the crowded OnlyFans space, and will help you better serve your subscribers.
Tips to Avoid Burning Out
Creating content consistently can be overwhelming and lead to burnout. Here are some tips to keep your creativity flowing without exhausting yourself:
Content Creation Days: Dedicate a specific day each week, fortnight, or month to create a large amount of content. This could involve different lingerie sets, toys, and hairstyles to give the impression of diverse content even if it's all from the same session.
Film Your Photoshoots: If you're doing a photoshoot, consider filming it as well. You can then go back through the video, screenshot your favorite moments, and even create gifs.
Queue Your Content: After a day of content creation, consider scheduling your posts to be published over time. This ensures a steady stream of content, even if you're not actively posting every day.
Embrace Spontaneity: If you're feeling confident or playful, take a spontaneous lewd or nude photo. These can serve as a reserve of low-effort filler posts for when you're low on content. You can upload these to OnlyFans and save them for later.
Leverage NSFW Memes: If you're low on energy and content, consider posting NSFW memes you find on social media to your OnlyFans story. This can show your subscribers that you're thinking of them, even if you haven't posted new content that day.
Interact Through Simple Posts: Something as simple as a picture of your legs and your TV screen, accompanied by a caption like "Would you watch [Game of Thrones] with me, y/n? ????????" can keep your subscribers engaged. It's always better to post something, however simple, than to leave your page inactive for a day.
The next step after learning how to create content is figuring out how to effectively promote it. Check out our How to Promote OnlyFans on Reddit guide for general ideas.
Remember, consistency and engagement are key to maintaining a successful OnlyFans account.