Whether you are new to the platform, or already have a lot of fans, I bet that you haven't tried all of the best OnlyFans features yet.
In this blog post, we'll be discussing the best OnlyFans features that make it a great platform for creators and fans alike. From its easy-to-use interface to its great privacy features, OnlyFans has something for everyone.
So, let's dive right in and explore all the amazing features that make OnlyFans a great choice for your online marketing journey.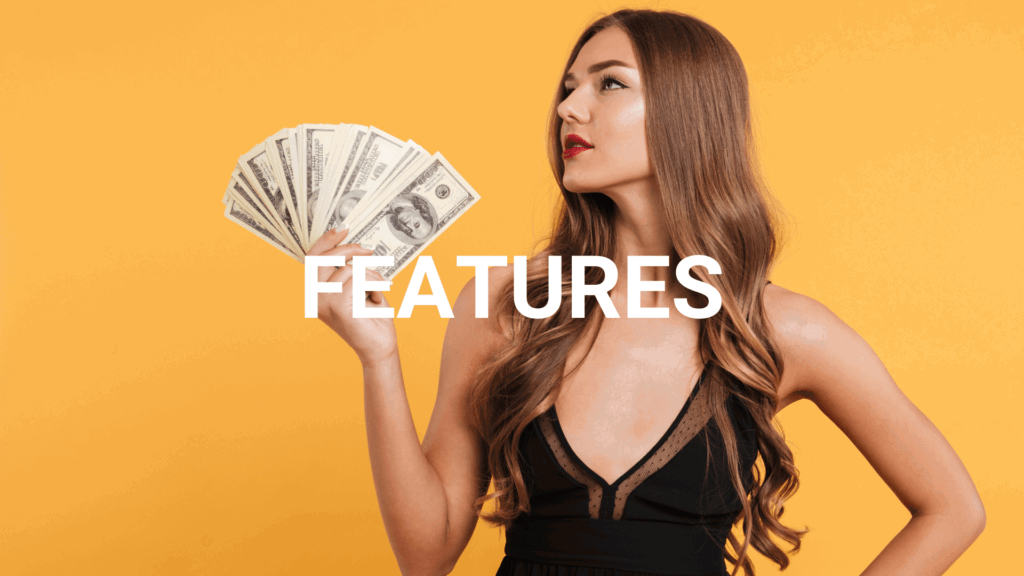 All Best OnlyFans Features You Must Know
It's been a wild ride for OnlyFans so far in 2022 and it looks like it's only going to get more exciting! With all the features the platform offers, it can't hurt to do a quick refresher so you can make the most out of your account. So why not make it easy? Here's a complete list of features for OnlyFans
Bookmark
Bookmarking just got easier with the Bookmark feature on OnlyFans! Now you can easily save your favorite OF creator's hottest photos, videos, audio, messages and even locked content for later viewing.
Campaigns
Creators can now keep tabs on the success of their promotions with Campaigns. Set up individual URLs for each campaign to track the clicks and subscribers it brings in. Now you can feel like a real-life marketing guru!
Read more: How to use OnlyFans Campaign Feature
Fundraising
Do you need help to do something good?
Now, there's an easy way to raise money for your favorite cause with OnlyFans! Just create a new post explaining your charitable goals, select the dollar sign, and choose how much you'd like to donate.
Then you will get a notification each time someone donates to your fundraiser.
Co-Streaming
Co-Streaming is da bomb! Sharing your OnlyFans content with another creator is the way to go. You got two minds, two sets of skills, and a whole new fanbase waiting to be tapped. So grab a buddy, set a time, and start streaming!
Don't forget to send that request first though–you don't want to miss out on the fun!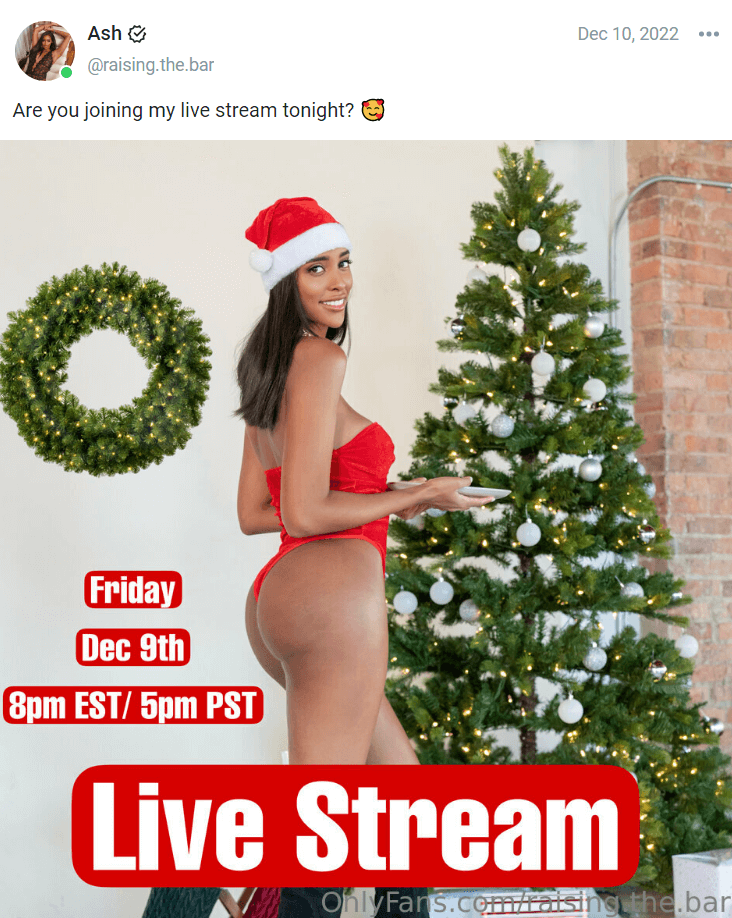 Livestreaming
If streaming content is more your style, OnlyFans allows you to go live with your broadcast. Plus, the platform stores the video after you finish streaming so your followers can watch at their leisure.
Lists
Plus, you can keep organized with the Lists feature. This handy tool allows you to reach out to selected groups of followers.
Keep your conversations, promotions, and co-stream requests in order with Lists – now that's a gift worth giving!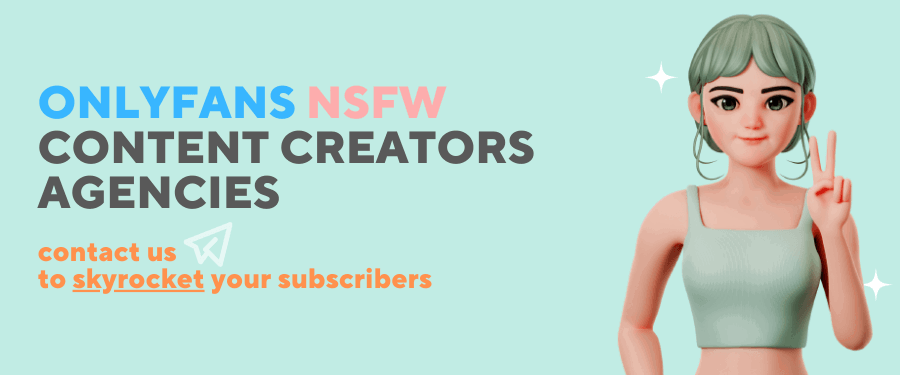 So, don't wait any longer – jump on this opportunity to help others and make the world a better place. Now that's a win-win!
Polls
Find out what your fans have to say about anything from what you should post next, who you should collaborate with, or even which type of pasta shape is the tastiest. Unleash your creativity and engage with your community by using our Poll feature.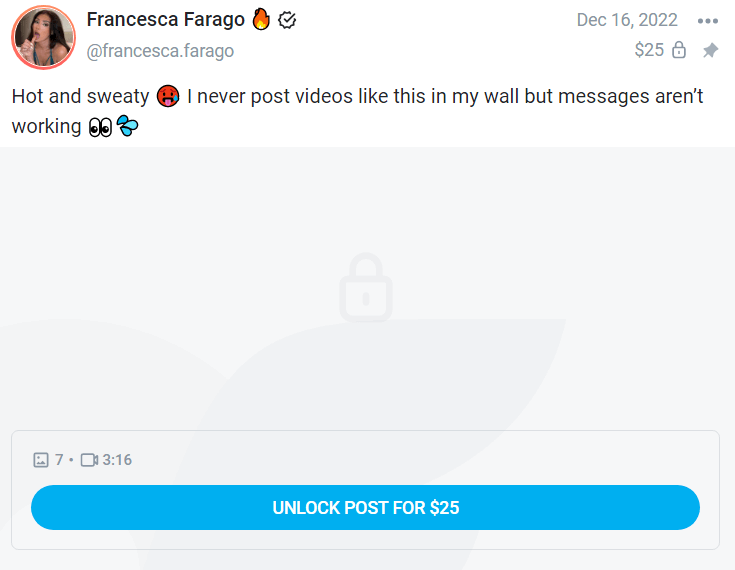 PPV
If you're feeling extra generous, you can offer exclusive pay-per-view content directly to individual subscribers or to your entire fan base. Just name your price and let the magic happen! Creators with free OnlyFans accounts can also use the PPV feature for posts and streams.
Quiz
Test your followers' knowledge with our Quiz feature. Put your fan's brains to the test and quiz them on personal information about you or get creative and quiz them on something you're passionate about.
Time to get creative, let's hear what you've got!
Scheduling Content
Do you often find yourself in one of those "brain fog" moments, but you've got great content ideas that you just wanna save for later?
Or do your OnlyFans followers live on the other side of the globe?
Well, then our scheduling feature is for you!
With it, busy bees (and sleepy heads) can make a queue of content to go out whenever they want – so your account can stay active 24/7! No need for your brand to ever hit the snooze button!
Social Media Integration
Link up your Twitter and your OnlyFans account and increase your reach on other social media outlets! Show off the many facets of your persona with the special perks each platform can offer. Now you can foster an online presence that stands out from the crowd! #yourewelcome'
Reddit and OnlyFans integration will be available as well!
Spotify Integration
Forming that unbreakable bond between you and your devoted followers just got infinitely easier through Spotify Integration on OnlyFans! Now you can use your favorite music to create an unbreakable bond between you and your fans faster than you can say 'what's your favorite song?'
So get ready to make your relationship with your followers even more magical – Spotify Integration has arrived!" #ForgetCupid, OnlyFans and Spotify are the real matchmakers.

Tipping
Give your supporters a chance to demonstrate their admiration by bestowing upon you a token of their appreciation. Tips and tip menus are an imaginative approach to acquire cash on OnlyFans and are an additional way for your fans to form a connection with you.
Content creators can be tipped during streams, posts, and even direct messages! You'll be feeling all warm and fuzzy inside, knowing that people really do care. (And don't worry, it's not just the money they're after!).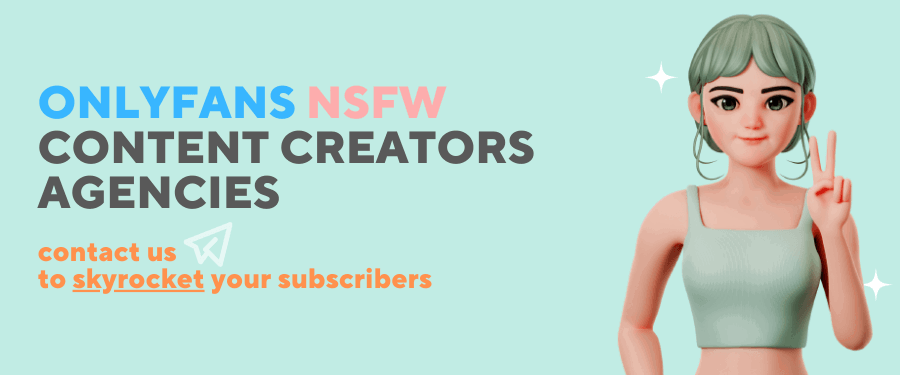 Spring Store
Welcome, Creators! Are you tired of not selling out arenas like some of the bigger artists? Well, with Spring Store, you no longer have to! We have partnered up with Spring to offer custom-branded merchandise for you to share with your fans.
Show your devotees that you care with a range of clothing, stickers, puzzles, and more than 120 different customizable products. So go ahead, open up your own merch shop – you don't have to be a rockstar to make it big!
Analytics
If you want to learn more about who's supporting your content, take a peek at the Statistics page! Get a bird's eye view of where your followers are located, how they're discovering your posts, and who your target audience is.
To access the page, navigate to your profile, then click the three vertical dots on your cover photo. Select "Statistics" and let the data do the talking! Not a math whiz? Don't worry, the page makes it easy to interpret and use the information.
Who knew gathering intel on your fans could be so fun?

Stories
Are you looking to capture the attention of your fans right away? The Story feature allows you to upload videos that just stay around for a day! Spice up your stories with captions, stickers and fun overlays – you'll be sure to stand out from the crowd. (Hey, nobody likes a copycat!)
Top Fans
Show some appreciation to the top 1-5% of your subscribers that are the most involved with your content. Let them know you truly recognize their loyalty by sending them an exclusive message. It's a great way to keep their commitment and build up your community!
So how do you calculate who makes the cut to become your special SuperFans
We take into account interactions, tips and any other purchases they make to your profile. But be sure to stay up to date as your monthly SuperFans are determined based on their activity from the current month only.
Get creative and make it fun too! You can run monthly challenges to keep them engaged and excited to interact with you. Let's get it rolling!
The Vault
Can't remember what content you've posted in the past? No need to worry! The Vault is an amazing storage facility for all your highlight reels. It holds all the videos, photos, and live streams shared from before, so you can reuse them in the future and ensure that new followers won't miss out.
And that's not all! You can sort the content into various categories, and the Vault will even help you recall which exclusive content you've shared with subscribers through DM or PPV. Talk about convenient!