Reddit is known as one of the best places for internet marketing. But finding the best Subreddits to follow and promote your content is not an easy progress at all. In this article, we are going to show you some of the easiest methods to find the best subs to save your time and effort.
Finding the best Subreddits to post and promote your content is always the best way to grow your business and get a ton of traffic from the targeted audience.
Even if you are not the best at creating well-converting content, you still can get a ton of traffic by just finding the best Subreddits for your needs.
Before reading further, if you are new to Reddit, we strongly recommend taking a look at our Reddit Marketing Guide for the general regarding how this hidden gem works.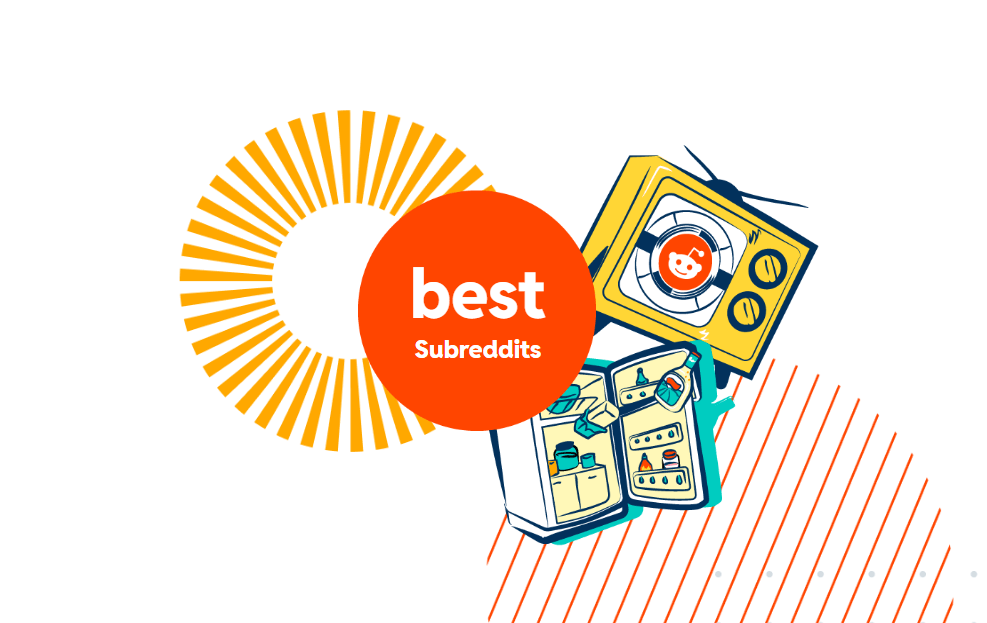 Why Should I Find The Best Subreddits?
This is always the first and the most important step when it comes to promoting your business and project on Reddit. If you want to be successful and to gain a ton of traffic with ease, you simply just cannot ignore this step.
Finding the best ones from the list of over 130,000 subreddits (and still growing) at the moment is a very hard task for a lot of people, but no worries because we hare some tips and a proven strategy to help you find the most interesting and relative one for your project.
In this article, you will learn:
What to look for when finding a subreddit.
How to find out a list of relevant subs.
How to understand if a subreddit is better than the others.
The Definition of a Good Subreddit
One of the most interesting things when using Reddit is that anyone can easily create their own community (subreddit) and start promoting it around the platform. However, this is also one of the downside for users when finding a good subreddit to stick with from the list of a lot of duplicated, clone, or redundant subreddits.
It's also very common that a huge subreddit of a general niche outranks all of the other related subreddits. For example, when it comes to Cryptocurrency, most people will visit and stick with r/CryptoCurrency instead of using multiple subs at once (r/crypto, r/bitcoin, r/cryptomarkets, etc.)
So, how to find a good-enough subreddit to promote your contents on Reddit?
The most important tip is to use the subreddits that are related to your customers: What they need, want, and interest.
We will give you more details in the next section of the article. But at the moment, you just need to remember that promote content in irrelevant subreddits is the worst thing you want to do, which could cause your account to be banned immediately, and your site/project/business can be boycotted by the community in the future.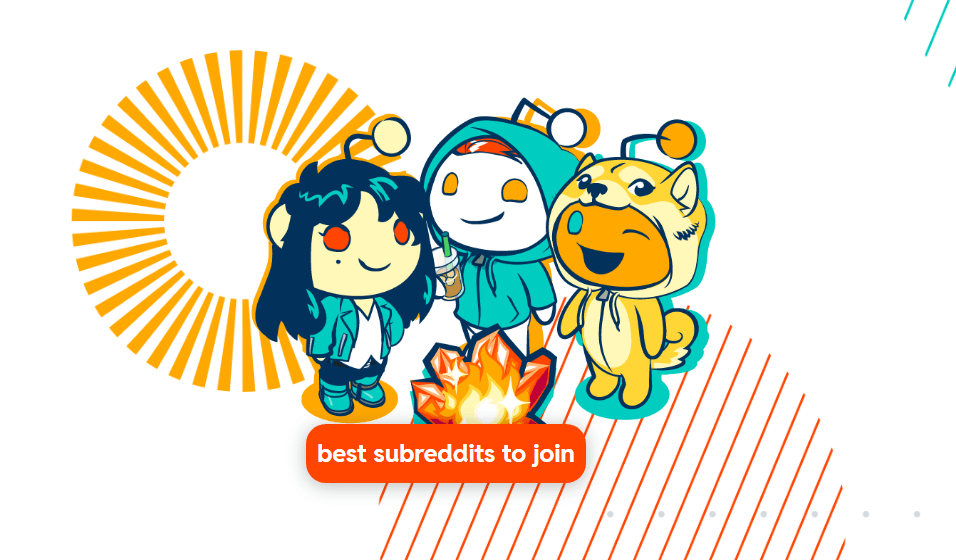 How to Find the Top Subreddits to Promote
When promoting customer's business, we always use and follow the rules below.
Make sure it has a lot of users
Or at least a decent amount of users if your targeted niche is not too broad.
You could spend an entire day to create the most interesting content on the Internet, the most outstanding post ever on Reddit, but it is totally worthless if there are only 3 people around where you post it.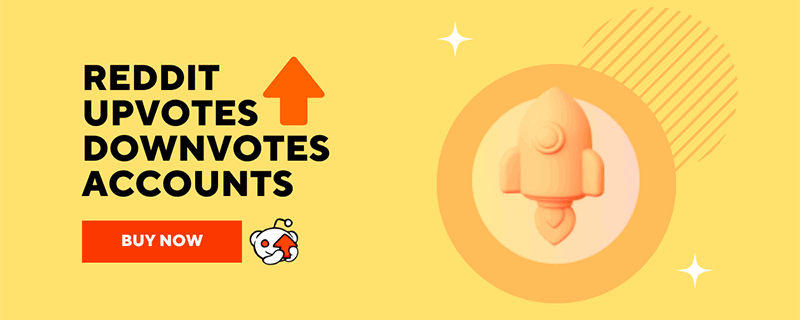 The best subreddits for you should have a certain amount of members. It doesn't have to have millions of users, but it should have enough to be an active community, and enough for your business to grow organically as you create more posts throughout time.
You generally want to target the biggest possible subreddit while also focusing on all the other small relative ones. Treat them all equally.
Does It have active users?
Having a great amount of members is great, but are most of those members are active or inactive/abandoned accounts?
How to check if a subreddit has active users
An easy way to figure it out is to check the numbers of online users on the sidebar of the subreddit.
You should also check out the top posts on the HOT sections to see whether they are created within 24 hours.
And don't forget to take a look at the NEW section to see whether that subreddit has plenty of new posts created every day.
Do the new posts have a good amount of upvotes and comments?
By following the above steps, it gives you a clear picture regarding the current status of a sub. All the Reddit tools for checking the best time to post are also based on the bullet points above.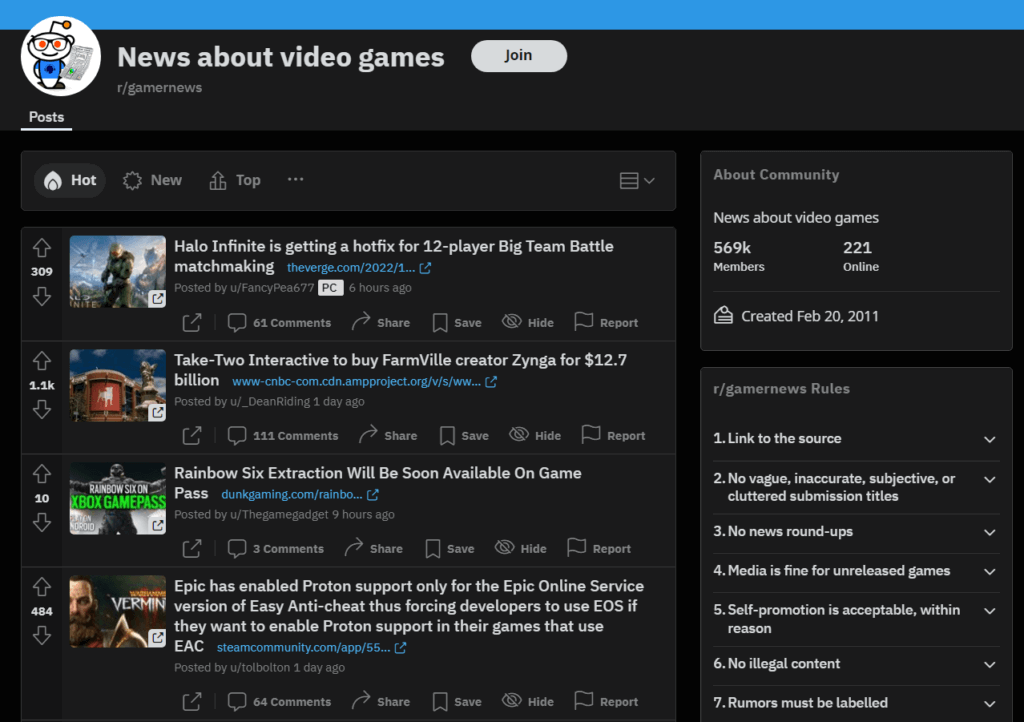 Content Quality
Aside from the above conditions, great subreddits should also have a huge amount of amazing contents consistently posted.
When checking a subreddit, check the following things:
Are the contents low-effort?
Are there people trying to promote their businesses?
You generally want to stick with subreddits which have a lot of high-effort contents, active community, and find yourself a strategy to promote your content without tell people you are promoting your content.
How is the subreddit's community?
Paying attention to the general atmosphere of a subreddit will help you find a general idea regarding the personality of the whole community.
Some subs are very toxic, some subs are super friendly, while some others are full of troll posts.
In order to have a clear picture regarding the type of the subreddit, ask yourself the simple questions below:
What are the content types being shared?
How the sub's members respond to different types of contents.
Is the sub supportive-type or combative-type.
What type of content gains the most attention?
For example, some top subs favor discussion posts, while some other favor links from news sites. Meme subs are usually only accept images/GIFs, etc. but that's a complete different story.
You want to find the best type of content post to gain the max potential of the subreddit.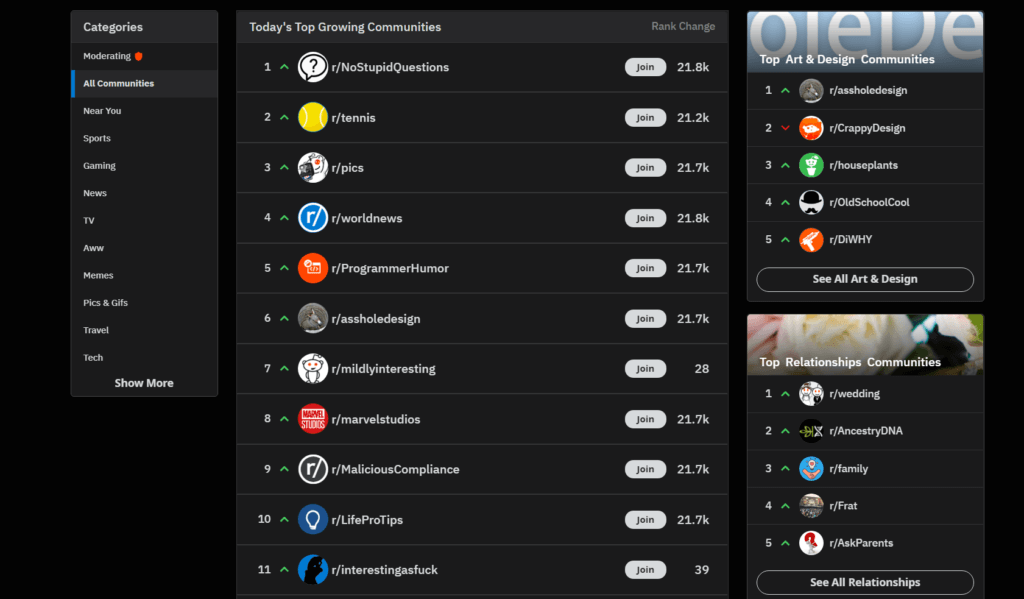 How To Find The Best Subreddits
For a quicker process, follow our simple steps below when it comes to finding the best subreddits.
1. Identity your target audience
Your target audience is always the core of your marketing plan, and everything else evolves around it. And it's no different when it comes to Reddit marketing.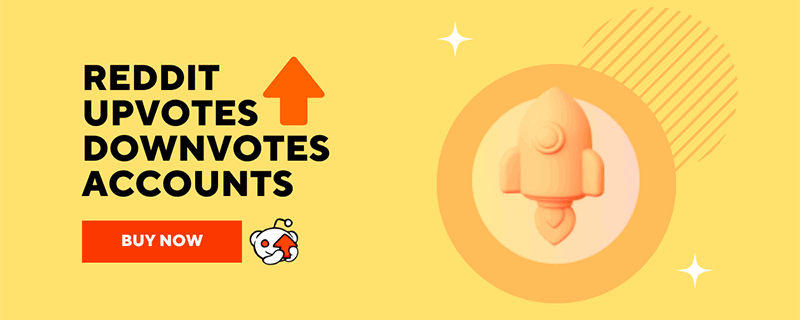 Finding your correct target customer determines the success of your plan.
To do this, answer the following questions:
What is your target demographic?
What are your customers' interests.
What are the questions/issues they usually have?
What are their relative interests/passions.
2. What is your goal?
What are you trying to achieve? What is your final goal?
Defining this is the next step you want to do, helping you draw the general outline of the next steps you need to do.
Let's have an example! Assume that you love coffee and want to start promoting your coffee blog and growing your email list. You usually want to take a look at the r/coffee at first, this is the biggest sub in this niche which could help you get to a huge amount of audience and get more email sigups in general.
But what if you are in a narrower niche, like Espresso, you might want to promote your content in r/espresso instead, or both at once.
3. Search for relevant subs
There are a lot of tools for finding the best relevant subreddits.
The most popular way is to use the built-in Reddit Search function. Create a list of the most popular keywords of the niche you are targeting and find them via the search bar to grab the related subreddits. You will be able to find a lot of potential subreddits using this simply step.
There is also a subreddit which is for helping others find subreddits: r/FindaReddit. Interesting, right? Take a look at it, and you will find a lot of fascinating topics!
However, if you want to take Subreddit finding to the next level, it's recommended to use some dedicated tool for this job. Our favorite tools when it comes to this are SubredditStats and RedditList.
Nonetheless, there are a lot of other engrossing tools as well, so please take a look at our best Reddit Tools article for more details!
For the overall ranking of each niche in general, Reddit Leaderboard is a great place to go.
4. Analyze your options
Now, you should have a great list of potential subreddits to promote your content. It's time to narrow it down a bit and pick the best ones from the list.
At the moment, we always analyze the most suitable subreddits based on the following criteria:
Relevance
Subscriber count

Activity level

Subreddit atmosphere
Hot Posts
All the 5 factors above are the most important ones when narrowing down your list. However, sometimes you might want to prioritize a certain factor over the others.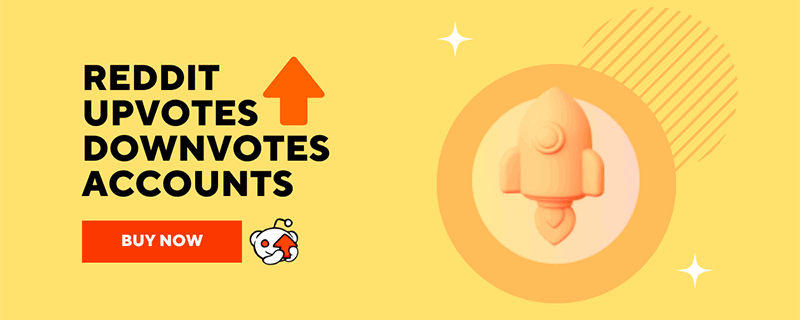 Sometimes you have to choose between a huge subreddit with a lot of members and a smaller subreddit with friendly community. In this case, it's best to test both subreddits at the same time to see which one fits your strategy and content better. Give it some time, and you will make the right choice eventually.
Best Place for Buying Reddit Upvotes, Comments, and Accounts!
List of All Best Subreddits (Sort by Subscribers)
If you are looking for the complete list of all subreddits on Reddit, sort by subscribers, take a look at our list below:
The list was scraped and shared by Sartre. He did an amazing job scraping all of the available subreddits in the world, from the largest ones to the smallest ones. Surely, you can use them for a lot of your works.
Conclusion
Above are all of our tips and tricks when it comes to finding the best subs on Reddit to promote your content.
Do remember that, sometimes a subreddit seems like a heaven for you to advertise your project, the moderators of that sub could be very active and grumpy against spam. Some subs have a lot stricter rules comparing to the others, so make sure you check their rules as well.
Also, attempt checking to see if there is any other one trying to promote their content there. It could be a great example for you to follow, as well as tweak it a bit for your own content.
And if you are simply don't have enough skills, or enough time to do all the jobs, leave it to us. At Upvote.Shop, our job is to help you earn more money!