Content creators in the adult entertainment industry now have more access to success than ever before, thanks to platforms like OnlyFans. By running their channels like a business, investing time into marketing and building their brand, these creators are making a name for themselves.
If you're looking to be successful in this industry, use this list of 100 OnlyFans ideas to get started, build traction and become a lasting success.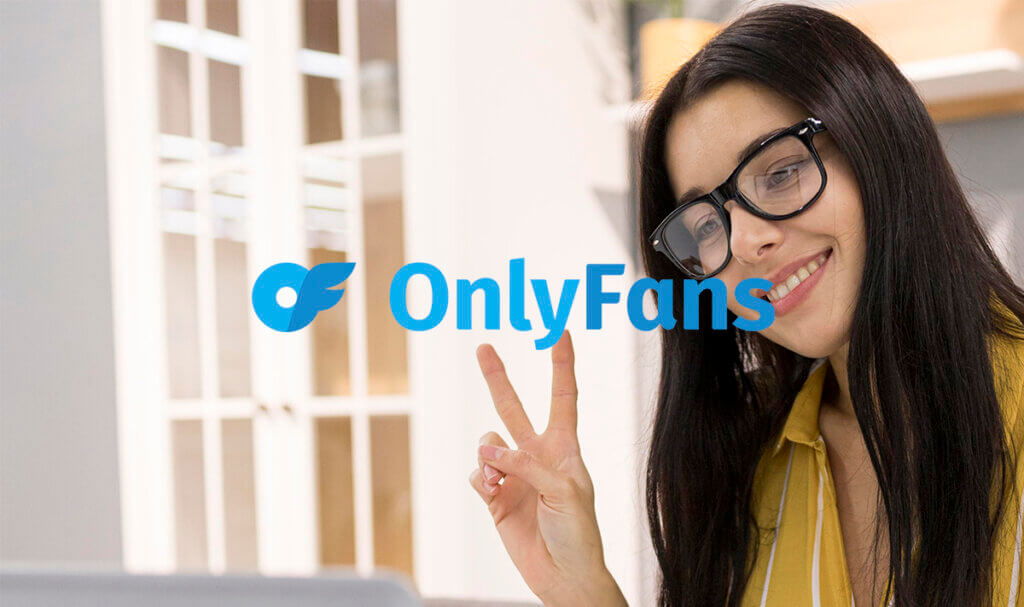 Top 100 OnlyFans Ideas To Build Up A Successful Channel
Best OnlyFans Tips for Username
Go with a Simple Username: Having an easy to remember username will help your followers easily identify you. It also helps when you use the same username across different social media platforms.
Stick with Your Username: Your username is your brand, so once you have one that works, stick with it. Don't change it up.
Keep it Simple: Using special characters can make it harder for people to find you, so avoid them.
Include a Niche: Adding a niche to your username can help draw in new followers. It gives them an idea of what type of content to expect from your OnlyFans account.
Establish a Persona: Your username can be a way to introduce yourself to OnlyFans users. Give them a hint of your content by the username you choose.
Best OnlyFans tips and ideas
Be specific – On OnlyFans, there's no need to be coy. Be specific in your bio and you'll find that you attract more followers.
Emojis are fun and flirty, but use them sparingly – Too many emojis and too little information will have viewers clicking to the next page. Try to use unique emojis that aren't used as often.
Make a lasting first impression with your elevator pitch – Sum up your OnlyFans page in a catchy hook that stands out from the crowd and instantly captures attention.
Show your personality – Viewers are scrolling through hundreds of pages, so use what makes you unique to help you stand out from the crowd.
Toot your own horn – Subscribers want to know what you have to offer, so advertise what you feel most comfortable with.
Don't be afraid to stand out – On OnlyFans, being unique is better. Standing out can make you a hot commodity, so lean into it. Do the same on other platforms as well.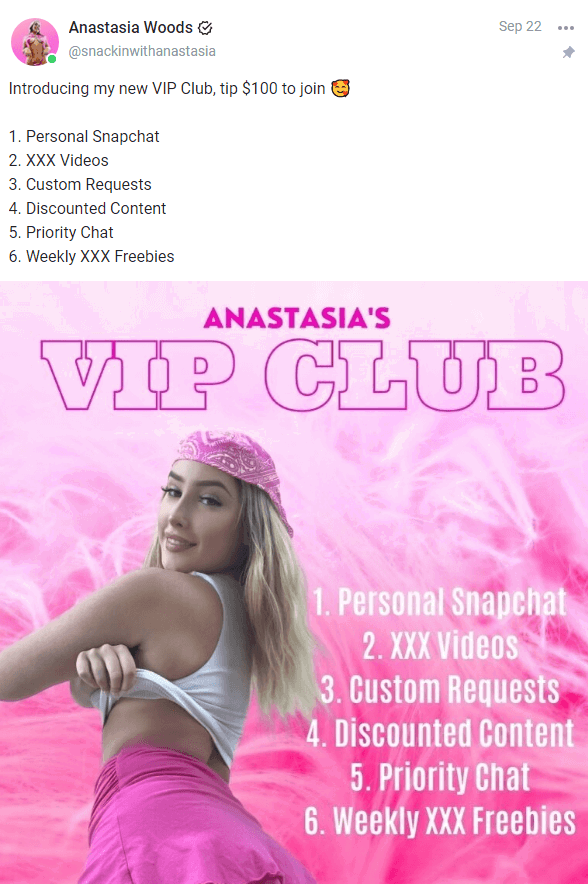 Best OnlyFans content ideas
Offer Variety: Posting different types of content is essential for keeping your content exciting and your audience engaged. Try alternating between photos, sneak peeks, casual posts, and long-form videos.
Provide Quality Content: Production value isn't just about fancy equipment. To increase the quality of your content, set up a simple background on a bed, against a wall, or on a sofa. Additionally, invest in some good lighting, like a ring light.
Have a Paid & Free Account: Some OnlyFans users are content with a free account, while others are willing to pay a subscription for exclusive content. To capture both audiences, set up a free and paid account, and post the least explicit content to the free account.
Keep the Good Stuff Behind a Paywall: To access the juiciest content, set up paid posts where subscribers can purchase specific videos and image sets.
Share Often: Share as often as possible to keep your videos at the top of the algorithm and keep visibility high. Additionally, create tutorials on how to set up an account or provide other tips adult creators may need.
Get Close to Your Phone: If you are just starting OnlyFans, chances are you will be filming with your phone. To get the best quality footage, get as close to your phone as possible to avoid zooming and producing grainy video.
Upgrade Your Camera: Once you start gaining traction, upgrading your camera is a good idea. Filming with a proper camera is much easier, and the quality will be much better.
Stay Quiet: When filming videos, make sure your environment is calm and quiet. Background noise can be a big distraction and make viewers click away.
Frequently Share: The best way to ensure engagement, heighten your videos' visibility, and stay visible is to share as often as possible. Consider creating tutorials that other adult creators may find useful when setting up their accounts.
Variety is Key: To keep your content interesting and your followers engaged, alternate between photos, sneak peeks, everyday posts, and long-form videos.
Establish a Schedule: Adult content creation isn't a 9-5 job, but that doesn't mean you shouldn't approach it like one! Make yourself a work schedule to remain motivated, and to prevent burnout and keep your content rolling.
Offer Sneak Peeks: Turn long-form videos into sneak peeks to get your audience excited and get extra value from every shoot.
Pin Popular Posts: Make sure your most popular post is pinned to the top of your page on OnlyFans for easy access.
Hold Live Q&A Sessions: Unplanned content such as Q&A sessions gives your audience the chance to connect with you and is an easy go-to when struggling with creativity.
Host Live Shows with Tip Goals: Encourage your viewers to tip by turning it into a game. Set a goal and see how quickly you can reach it. You'll be amazed by the amount of participation, especially when incentives are offered.
Offer Private Live Shows: OnlyFans allows you to go live for select subscribers, so take advantage of this by offering paid private shows.
Post on OnlyFans Stories: Just like Instagram stories, utilizing OnlyFans stories will increase both engagement and visibility.
Collaborate as Much as Possible: Collaborating with other creators can be extremely profitable. Subscribers are usually eager to pay extra for these types of videos.
Tag Other Creators: Don't forget to tag other creators and performers when you collaborate. Mutual tagging is a great way to cross-promote each other.
Embrace Your Niche: After posting content, you'll quickly see what gets you the most views. Embrace that niche, and tailor your content to it.
Experiment with new kinks: Explore different genres of content to see what resonates best with your audience.
Spice things up with props: Using props and toys can add variety to your content, and keep things fresh for your viewers.
Get dressed up: Costumes and cosplaying characters can be a great way to attract new viewers.
Film unboxing videos: When you buy a new toy, turn on the camera to show your audience what you got.
Show off your Amazon wishlist: Give your subscribers a glimpse of what you receive from your Amazon Wishlist and encourage them to contribute.
Take still image: Leverage each piece of content and create multiple versions at different price points by taking still images first.
Don't worry about perfection: It's okay to post casual videos and not worry about having perfectly lit, filmed, and edited content.
Try everything: You never know what your viewers may like until you try it, so give everything a chance.
Ask your fans: If you're running low on ideas, turn to your top fans to see what they want to see more of.
Add creative captions: Captions on photos and videos make you more personable and help to boost engagement.
Respond to comments: Reply to comments on your content to keep the engagement going and to increase visibility.
Stay topical! Posting seasonal content is a great way to keep things fresh and can be a great source of inspiration when you're feeling uninspired. Halloween, Christmas, and Valentine's Day are all great opportunities for content!
Don't forget the SFW content! Believe it or not, it's possible to make great content while still fully clothed!
Get your partner involved! If you have a significant other who is interested in OnlyFans, why not market yourselves as a couple and share your experiences?
Workout on OnlyFans! People love seeing their favourite creators working out, so why not monetise it?
Hop in the shower! It might be low-effort content but fans are always interested in seeing their favourite creators going about everyday tasks.
Post the BTS! Giving people an insight into your creative process is always a great way to interact with your fans.
Try on hauls! Whether it's from your Amazon Wishlist or just your latest shopping purchases, try on hauls are always a hit.
Switch up your location! Filming in a new location, like a hotel, can be a great way to mix things up.
Try Mukbangs & eating shows! Food is always a favourite on OnlyFans and many creators have seen great success.
Play video games! Playing video games live not only gives you an easy way to interact with your fans, but it also allows them to tip you!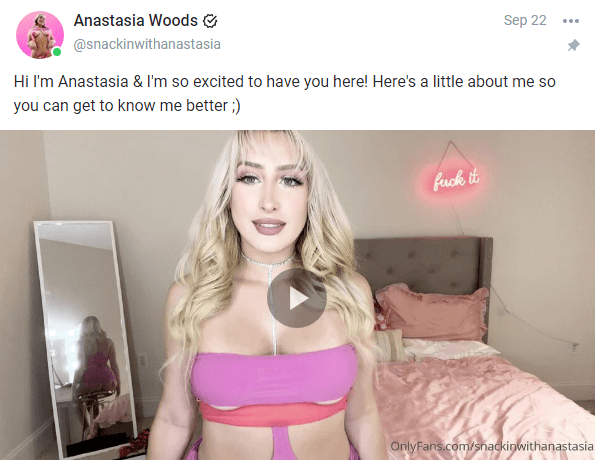 Best viewer engagements tips for OnlyFans Content Creators
Give subscribers special access: Posting exclusive content that only they can view is a great way to inspire users to upgrade their account.
Show appreciation to top fans: OnlyFans allows you to recognize your most loyal subscribers, so don't forget to thank them for their loyalty!
Offer new subscribers a freebie: Entice new paying customers by giving them a free video or two.
Reach out to new subscribers: A personalized message to new followers can help keep them coming back.
Keep your Amazon wishlist up-to-date: Don't miss out on an opportunity to receive a gift from a passionate subscriber.
Add variety to your Amazon wishlist: Include items at multiple price points so fans of all budgets can show their support.
Include lingerie and shoes on your Amazon wishlist: Give people the chance to buy something they'll actually get to see you in.
Promote subscription discounts and sales: Give your followers an incentive to subscribe by launching occasional promotions and sales.
Offer subscription bundles: giving discounts on multiple month packages can encourage subscribers to spend more and discourage them from unsubscribing.
Send personalized messages: Although it takes up more time, personalized messages can make subscribers feel more connected to you and improve loyalty.
Plug your Patreon: If you have both OnlyFans and Patreon, giving your Patreon a shoutout in your posts and videos is a good idea – you might even be able to offer exclusive content on there. Checkout some other OnlyFans alternatives here as well.
Sell voice notes: Producing voice notes is a quick, easy way to make a couple of extra bucks – even with custom requests.
Send paid messages: Use OnlyFans' PPV messaging feature to send exclusive videos directly to your subscribers for an increased chance of success.
Offer tip incentives: Some subscribers may need a little encouragement – simple exclusive incentives such as shoutouts or custom messages may be sufficient.
Post at the right time: Between 7 AM and 4 PM is the best time to post – miss this and your content won't get many views.
Schedule content ahead: No need to wait for the perfect moment – plan ahead and let OnlyFans do the posting for you.
Monitor the competition: Keep an eye on what other creators in your niche are doing. You might even form lasting collaborations.
Take advantage of other social media platforms: Twitter, Reddit, TikTok, & Instagram are all good websites to draw in more subscribers as they offer different content communities and even different ways of linking to your OnlyFans.
Set up a Linktree – Using Linktree is an ideal way to link to your content without violating Instagram's community guidelines, as well as a convenient way to keep track of all your socials in one place.
Engage with followers through polls – Get creative, and ask your followers what type of content they would like to see next. Not only will it increase involvement and connection levels, but it will also make content creation for yourself a lot easier.
Share your favorite tunes – Bring your followers into your world, and share music you're currently listening to. You can also try creating a special playlist or tracks specifically for certain content.
Jump onboard with the trends – It might surprise you, but joining in the latest dance challenges or silly trends that are blowing up on TikTok and Instagram can prove to be beneficial for your viewership. Have fun with it, and add your own signature SFW twist to make it your own.
Get creative with videos: Entertain your subscribers by posting fun and flirty videos to show off your personality! It's the perfect way to mix up your content and encourage engagement.
Don't forget about the power of selfies: Videos are usually the most popular type of content on OnlyFans, but don't forget about posting profile-style selfies. Doing so will help you remain front and center with your subscribers, even when you're not filming something lengthy.
Share your gamer tag: If you love playing video games, create a gamer tag just for your OnlyFans account and let your followers know about it! Let them pay for the chance to play with you – or make it part of your live-streaming experience.
Mix it up: Post exclusive material on all of your social media networks to get OnlyFans subscribers engaged with your other channels.
Leverage your reach: When you have enough followers, consider selling merch, creating an Amazon store, sharing affiliate links or sponsored posts to make money from followers who don't use OnlyFans.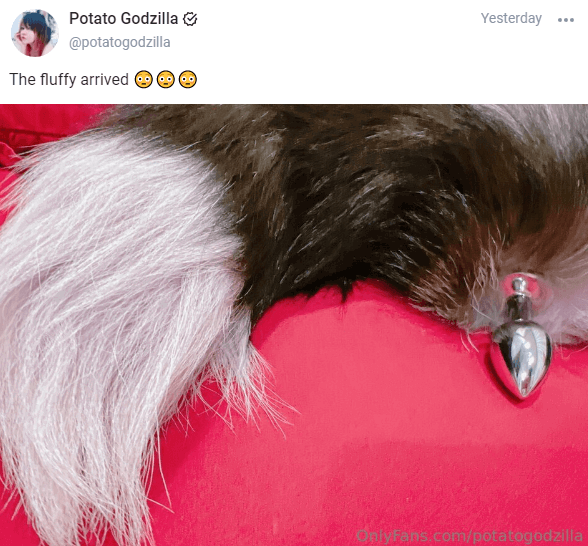 Must-Read OnlyFans safety tips
Don't Use Your Real Name: Using a pseudonym or just part of your actual name is a great way to protect yourself. To keep your identity secure, avoid using your full name for anything linked to your OnlyFans profile.
Be Careful with Your Location: You are able to insert a location when filling our your OnlyFans details. To keep your true address under wraps, just list your state or country. Set a more general location like "Illinois" as opposed to a more precise one like "Chicago".
Cover Your Face: Independent creators on OnlyFans can take advantage of their ability to have full creative control when creating their content. If you want to make provocative material while still safeguarding your privacy, set up your camera to only film the parts of your body that you feel comfortable with showing. Many creators choose to keep their faces hidden and just record from the neck down. This can also help you feel more at ease being in front of the camera.
Set up an exclusive Amazon profile: To ensure your personal info remains private, it's recommended to make a separate Amazon account solely for your OnlyFans profile. Ensure it has no link to your personal account.
Disable activity tracker: OnlyFans monitors activity and can show when you're online and offline. To protet your privacy, be sure to switch off this feature.
Avoid displaying your neighborhood or residence: When filming, do your best to remain out of view of windows and away from your yard or house's exterior. Never display identifying features of your home on the platform, as it could lead to your location being compromised.
Never reveal your whereabouts: Many social media sites have features which allow you to tag or pinpoint your location to make known to your followers where you are. To guard your security and privacy, you should never make use of this function. Declaring the places you frequent such as cafés or favorite restaurants can put you in danger.
Know when to restrict or block: In the case of rude, inappropriate, or difficult subscribers, you can choose to either restrict or block them. Restricting stops them from messaging or commenting you but they can still view your content. Conversely, blocking completely stops them from seeing or interacting with your profile or anything you post. However, note that if you block a subscriber, their subscription for that month is refunded to them, regardless of whether they have seen your material.
Keep it professional: Whilst it's entirely possible to make friends on OnlyFans, it's important to be professional when messaging your subscribers. Don't share too many personal details and avoid making yourself vulnerable to strangers.
Stay professional: Remember that on OnlyFans, you are a professional content creator. Refrain from sharing personal matters or venting about a difficult situation. It's essential to take precaution and safeguard your safety by staying professional.
Maintain the privacy of your layout: Do not broadcast house or apartment tours, and try not to move around your home freely during filming. The layout of your home might offer clues as to where you are based, so it is always important to ensure your location remains undisclosed.
Don't collaborate at home: If you're shooting a collaboration, it is better to lodge in a hotel. Once you become familiar with the collaborator, it might be fine to invite them round; but initially, you need to meet at an unbiased location to protect your security.
Other Must-Read OnlyFans Advice
Become familiar with self-employment taxes: As an OnlyFans creator, you are considered self-employed and your taxes will be more complex than if you were employed by a company. Invest some time becoming knowledgeable about self-employment taxes now, so you will not be shocked when tax season comes.
Safeguard Sexual Health: If you collaborate with other creators, ensure that you are checked regularly for STIs. Lots of adult entertainers in the professional industry get tested every two weeks.
Engage an accountant: In addition to taxes: hire an accountant! Determining the correct way to file your taxes as an OnlyFans creator can be overwhelming, and seeking expert help is worth the investment.
Put money aside: Self-employment tax rates are greater than usual because you will not be having anything taken out for social security or federal income tax. Meaning, you will have to pay all of those fees on tax day. To prevent a financial crunch when paying taxes, start saving now and putting away a portion of your income, while investing some in cryptocurrency.
Prevent Burnout: Burning out emotionally and physically is a common experience for OnlyFans creators, especially as their subscriber count increases. Make sure to give yourself regular breaks, allowing yourself to rest and recharge mentally and physically. Burnout can negatively affect your health, so make sure to stick to a schedule that includes plenty of self-care and relaxation.
Reserve Time for Intimacy: The sex industry can have a toll on your sexual wellness, so it's imperative to still make time for your personal sex life. Make sure to set aside moments for yourself, with a partner or alone, as this is an essential part of avoiding burnout and keeping your well-being in check.
Consider Selling Feet Pics: Many online creators are able to generate an additional income by selling feet pics. You can do this on OnlyFans or sign up to a different platform that offers this type of content. Doing both can even double your revenue.
Persevere: It can take time for any content to become popular. That's why it's so important to be patient, to experiment, and to go through a few iterations before finding success. Don't let yourself get disheartened if your content isn't immediately successful—stay positive, keep trying new things, continually put out content, and use the tips in this article to help you.
Promote OnlyFans on Reddit: And this is the most important tip for you in this article. If you are new to OnlyFans, you will get surprised of how easy it is to promote your content on the Internet and get more followers via Reddit. This is by far the best social media network for all NSFW content creators as you can reach out to targeted audience from top-tier countries, who are always willing to contribute to all of your work.
Conclusion
These are 99+ suggestions on how to beef up your OnlyFans presence and make more money as an adult content creator. With its ever-growing popularity, now may be a great time to join the ranks on the social media platform.
When creating content, consider generating exclusive images tailored specifically for the platform. If you ever feel overwhelmed with the process, you are not alone. We offer account management, training, support, and promotion services to help you get up and running – and keep you managing, training, and producing content stress-free!