Reddit Upvote is the ultimate weapon which could bring you to the top of any subreddit and give you the chance of approaching to millions of users in just a few hours.
If a marketer understands how Reddit upvote works, becoming popular and significantly increasing the revenue is indeed an easy task.
In this article, we will show you how the upvote functions, and the best ways to make the most of it when it comes to marketing on the Internet.
What is Reddit Upvote?
Reddit Upvotes are for determining how much people like a post, comment, or a submission on this social media platform. They are similar to Facebook likes and Instagram/Twitter Hearts.
When Reddit users like a submission, they give it an upvote. The more upvotes a submission gets, the higher ranking it gets. The hottest posts/comments have the highest amount of upvotes.
On the other hand, if user doesn't like a post/comment, they press downvote.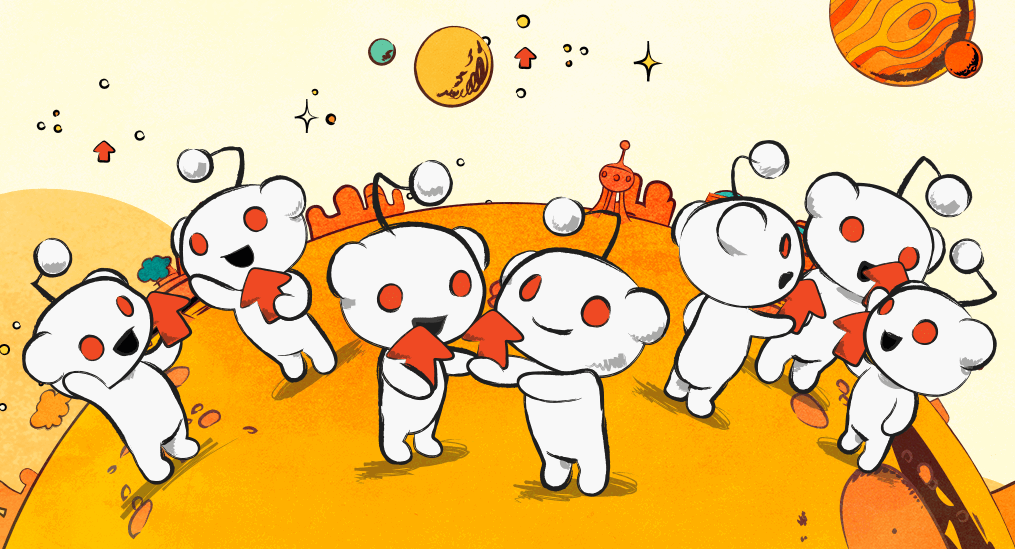 So, what is Reddit?
Reddit is currently the third-biggest social media platform, and is still growing bigger and bigger every year.
Not like other social networks, Reddit runs in an entirely different way. Reddit consists of an unlimited amount of groups, or "subreddits", where people share their contents, news, opinions, and dicussions regarding different topics.
For example:
And there are a ton of other subreddits waiting for you right now. Read more at: Best Subreddits
This way, you can easily access all the contents you want to see, nothing else! Simply subscribe to the communities you like, and you will only see their contents on your newfeed.
Everyone can share any kind of content on Reddit, and the best content of the day will be displayed on the first page if people like it. That's why Reddit is also called the front page of the internet.
More details: Complete Reddit Marketing Guide For Beginners
How can I actually upvote?
There are two type of upvotes on Reddit: Post upvote and comment upvote.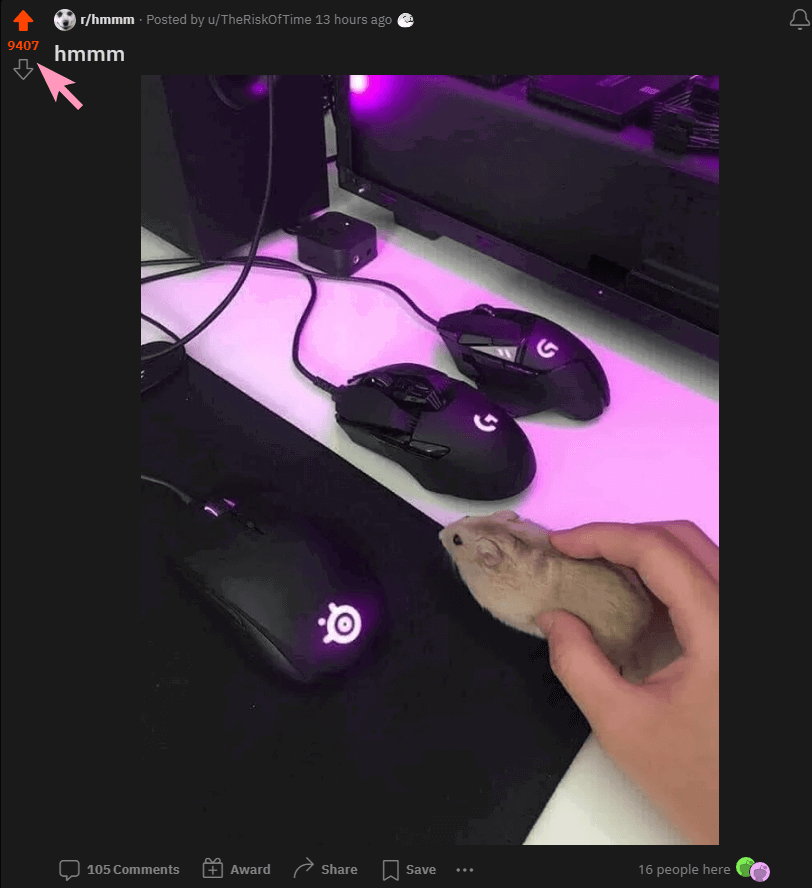 How to upvote post
Firstly, of course, you need to sign in to upvote the post (or submission) you like. After signin in, you will be able to use the upvote button anywhere on Reddit.
As you can see from the screenshot above, that's how a Reddit post looks like. There are 2 arrows on the left side of the post: One is for upvote, and the other is for downvote.
Simply click at the upvote button to give that post a point. Super easy!
After upvoting, the button will be turned from gray to orange, allowing you to know which post you upvoted.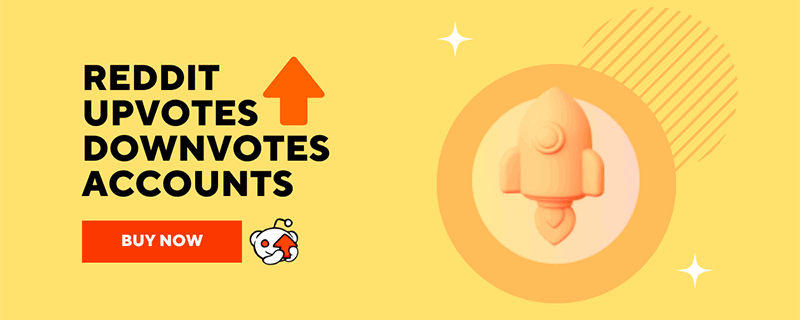 Comment up
How to upvote comment
Similarly, click at the comment icon next to it to upvote any comment you like and bring it to the top, so more people can see it easier.
If you don't like any comment, simply downvote it but don't hesitate to comment your opinion to make the discussion more interesting!
The more upvotes you get, the more karma you earn. Karma determines the "power" of your Reddit account. For more information regarding this, kindly take a look at our article What is Reddit Karma?
How to get Reddit upvotes?
Creating interesting content
To get noticed on Reddit, the first thing you want to do is to create an appealing post/comment which could gain high engagement, making people interested in your post, and you will eventually get more upvotes.
Not like the other platforms, where the amount of reactions you could get is based on the amount of friends or followers you have, you could get unlimited amount of Reddit upvotes because it is not limited to any kind of users.
If your content has a ton of upvotes, it can eventually get to r/all, which is the front-page of the entire Reddit platform.
However, although creating interesting content would give you a ton of fresh organic upvotes and traffic, it is super hard to do and could take you a ton of effort. Which leads us to the next tip!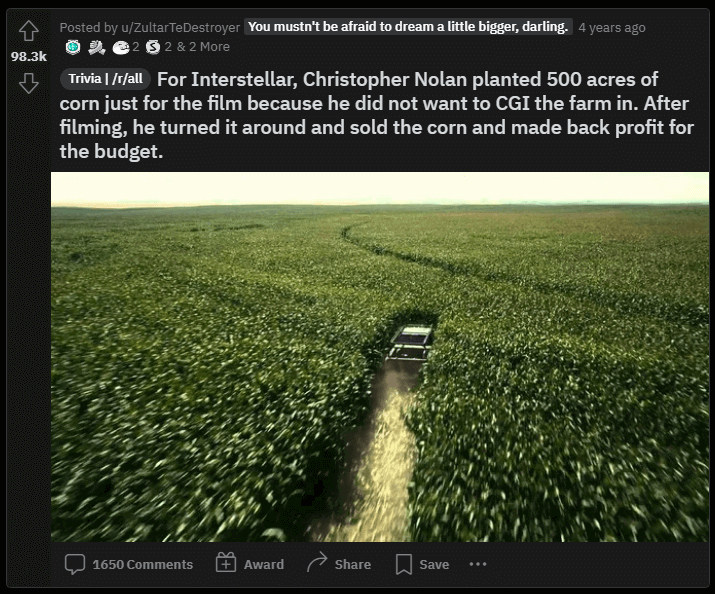 Buy Upvote
Buying upvote to your posts or comments is the easiest way to give the starting advantage. The initial upvotes bring your post to the top of the Hot Page in just a few minutes, and if your content is great for real, people will eventually accept and upvote it.
You want to buy upvotes from a well-known and top-quality provider because great upvotes coming from real & high-quality Reddit accounts could bring your posts to the top with less upvotes and less effort. You can also mix it up with some downvotes to make the post look more natural, but it is not always necessary.
Upvote.Shop is currently the biggest platform for buying upvotes on the Internet. Being in the business for years now, we understand how Reddit works, and how to help you make the most of your budget without spending a ton of effort.
Best Place for Buying Reddit Upvotes!
Conclusion
It is clear that Upvote is the most important weapon on Reddit.
If you understand how to control and send the upvotes towards your posts, you could rank anything on Reddit in the blink of an eye.
That's why a lot of customers coming to Upvote.Shop and buy upvotes to make money on the internet with ease. An excellent example is one of our customers made $85,000 in just 10 months with the combo Reddit & OnlyFans.
It's needless to say that Reddit could work well with any kind of business on the Internet nowadays.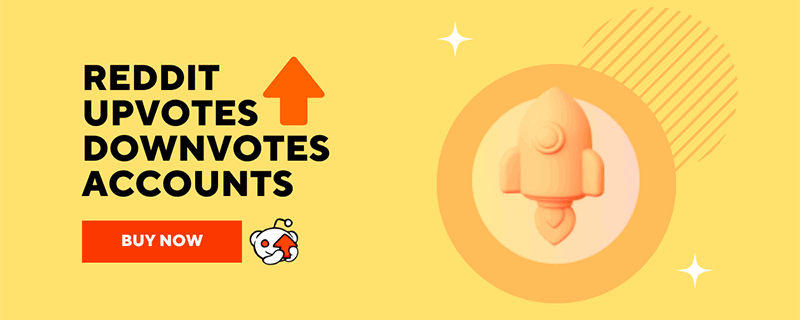 Understand how Reddit upvote works and you will be golden!