If you are new to Reddit, you have probably heard of "flair" while browsing through different subreddits, or even when you are trying to submit a new content.
So what is Reddit flair? How does it work? Does it matter when it comes to Reddit marketing? How to take advantage of it? Let's talk about it in this article!
What is Reddit Flair?
Reddit Flair is a super useful function that helps user show the type of the contents they make to everyone within a specific subreddit.
The "flair" of a post is displayed before the title. Flair text and color can be varied as they are customizable by the moderators of the subreddit.
This function helps users quickly determines the types of a post with ease. Users can also filter all the posts within a subreddit based on their flairs.
Similar to post flair, there is also a function called "username flair", which is able to help you display a custom / certain text next to your username within a specific subreddit.
In this article, we are going to show you how to add flair to your post and username, and make the most of it.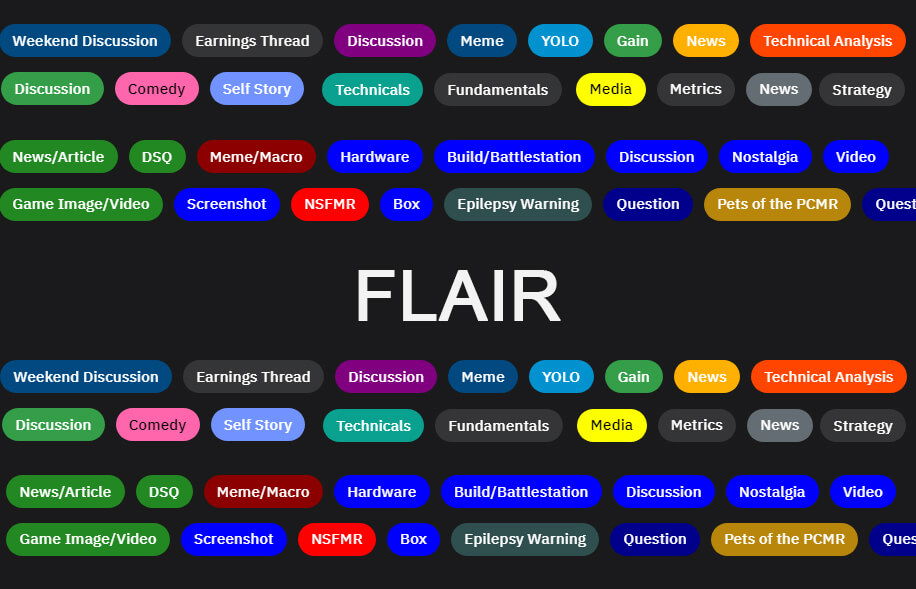 How to add Flair on Reddit
Adding Flair on Reddit is a very simple and easy process, but you want to understand how it works as it might affect your content and your overall marketing plan by a lot!
User Flair (Individual Flair)
This is the text that appears right next to your username whenever you make a post/comment/content within a subreddit. This is an awesome feature that helps you to tell people who you are, what you support, what you like, etc. to make the discussions going a lot easier.
Each subreddit has its own user/individual flair system. Some subs allow users to set their own flair texts, some only allow users to pick a flair from a selected list, and some subreddits even don't allow their subscribers to use any flair.
Both texts and images are allowed for flair, but it depends on the moderators to enable them or not.
Below is an example of the user's flair on r/pcmasterrace, this sub uses both image and text to decorate the flair.
By clicking at the small pencil button, you can check out the list of the proven flairs that the moderators already created for the members. r/pcmasterrace even also allows users to set their own flairs as shown below.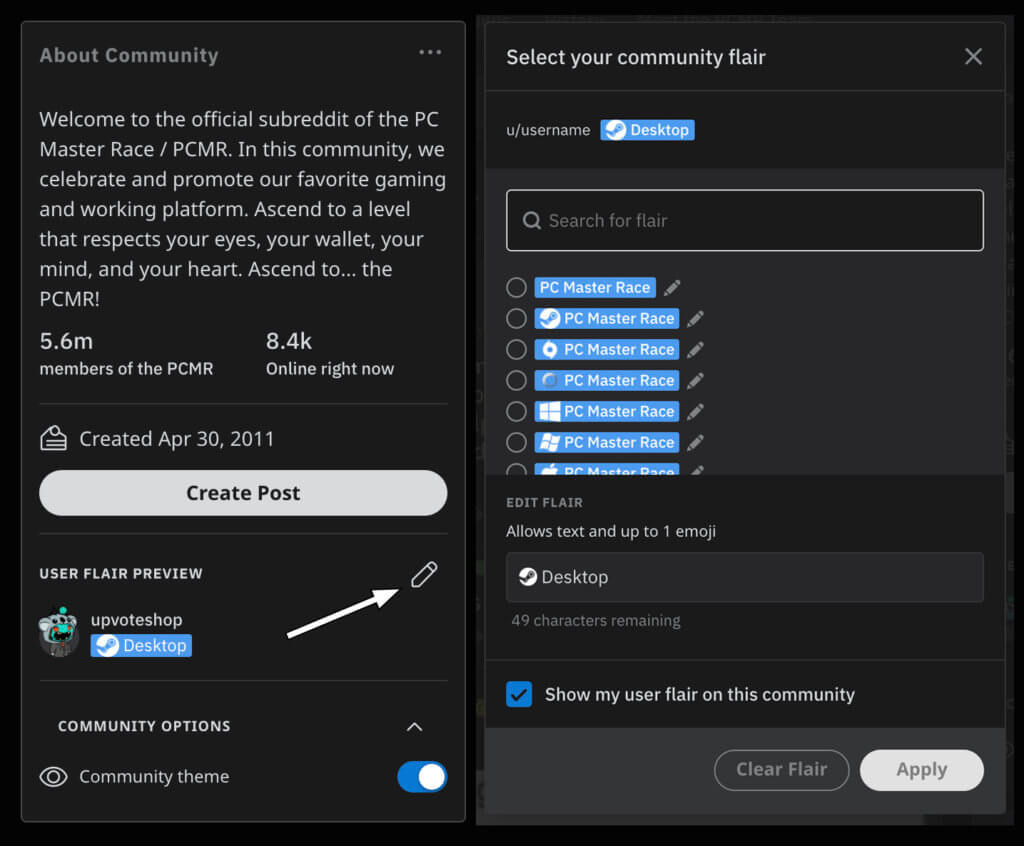 Do note that you need to sign in using your Reddit account to see this feature.
How to add Reddit User Flair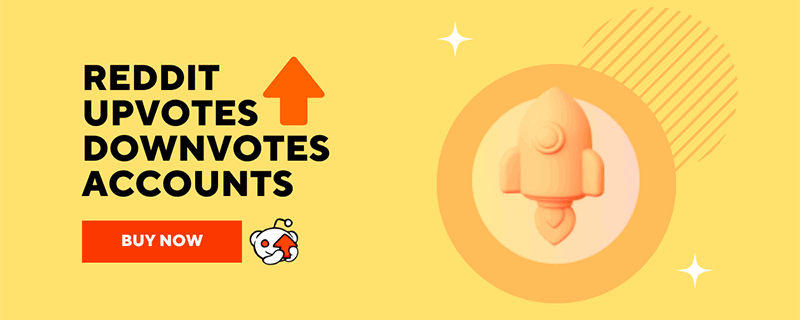 Go to any Subreddit you want to target, for example, r/csgo
On the right sidebar, you will see a section called "About Community"
There is a section called "User Flair Preview", click on the small pen button on the left.
Enter your own desired flair, or pick one from the selected list.
Press Apply.
Please do note that not every Subreddit allows their users to change their flairs. It's all up to the mods to enable this function or not.
In the future, if you don't want to show your flair to the community anymore, simply un-tick the "Show my user flair on this community" as shown in the screenshot above!
Post Flair
The Reddit Post Flair is also known as the post tag. This is a great way to show everyone what your submission is about, helping it get to the right targets, as well as help people find the content they want to see/read easier.
You can choose the post flair/tag right when posting it via the Submission screen, or even after publishing it!
When submitting a post, press the Flair button.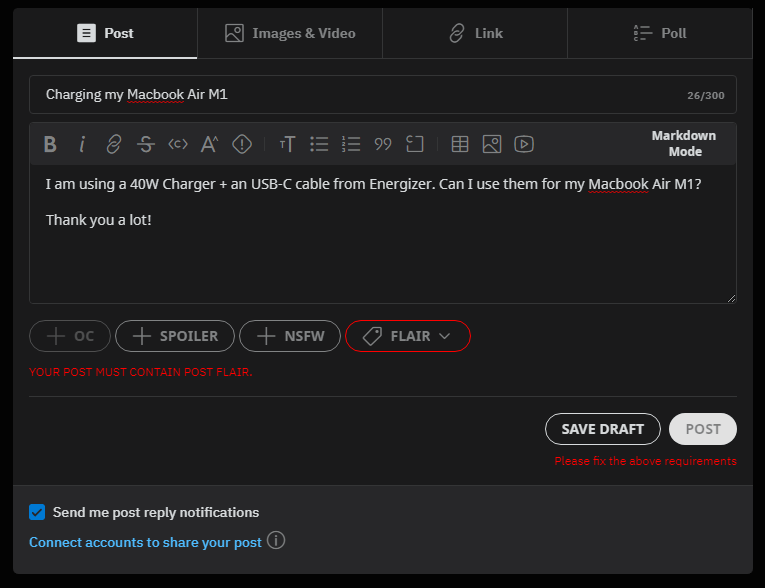 And pick a suitable tag for the content, then press Apply and publish it.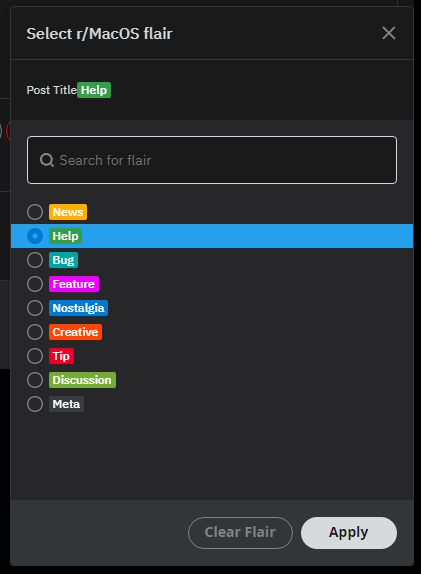 To change the post flair after it getting published, go to your post, press the Tag/Flair button as shown below, and change it to the one you want.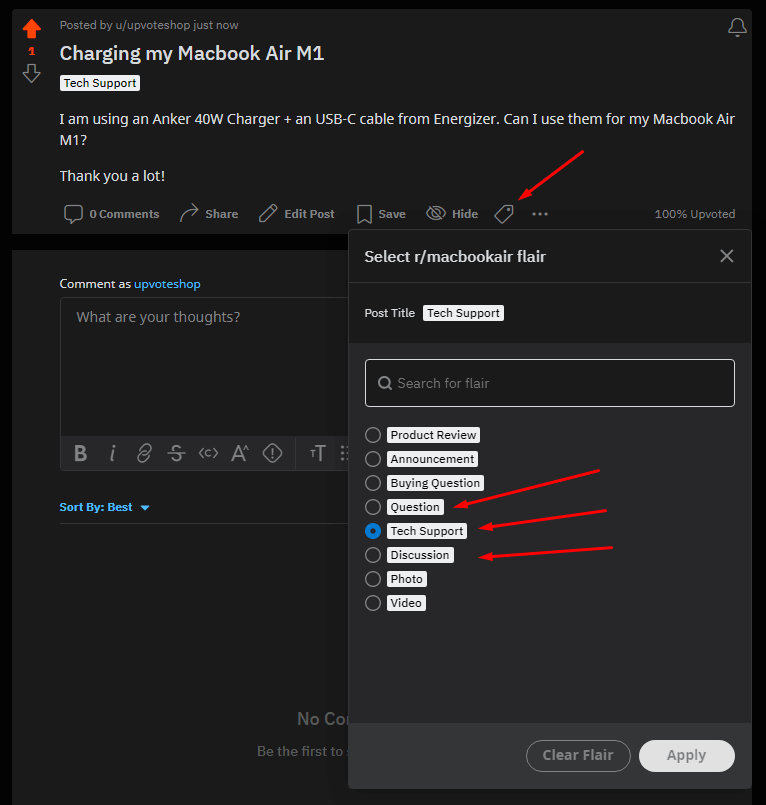 You don't always have to pick a flair of a post, but it's always professional to do that. Many subreddits also require their subscribers to select a post tag before publishing it.
This is what your post looks like when having a flair, looks great and easy to negative, right?

What are the types of post flair?
It all depends on the moderators/admins of a subreddit to create and choose a list of post flairs or username flairs within the sub.
Normally, you will face the follow types of flairs when making a post on Reddit:
Discussion: Use this flair if you want to see everyone's opinion regarding a specific topic.
Help: If you have a question and need the community's help, don't hesitate to use this flair. But remember to always use the search function before actually posting your question. Reddit people tend to hate people asking the same question that usually gets asked.
Advice: Want to share a tip, a guide, or simple advice to everyone? Use this one!
NSFW: Not safe for work content? Always remember to use this one. It's a must!
Others: Depending on your targeting subreddits, there are a lot of other flairs as well, such as: Meme, Technical Questions, Update, etc.
How to Search Reddit Post by Flair command
This is actually a very interesting trick that I have been using for years now whenever I need to find a post based on the flair and keywords!
Simply using this command: Keyword + flair:"post-flair"
For example, if you want to search for all of the posts talking about Black Screen, within the subreddit r/Windows10, that are using post flair "Discussion", use the following command: Black Screen flair:"Discussion"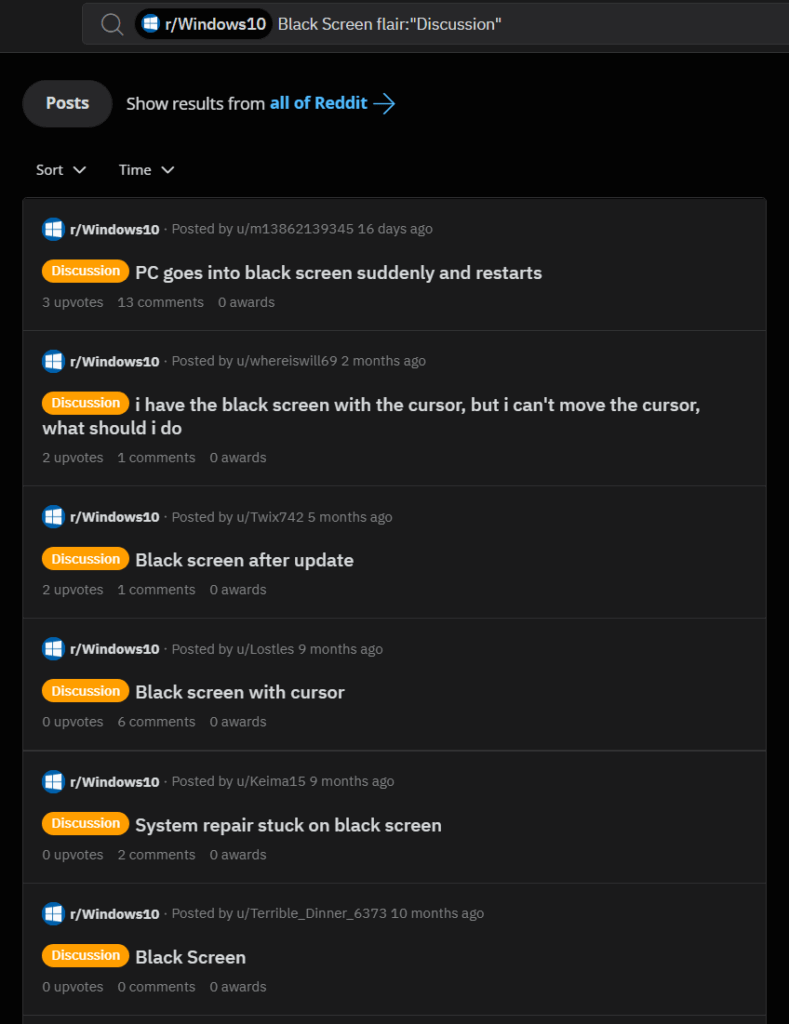 You can further sort the results by Top, Newest, Time, etc. to find the best results for your needs!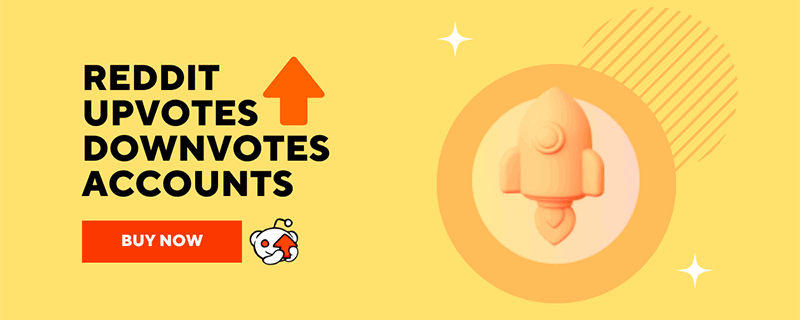 Best Store for Buying Reddit Upvotes, Comments, and Accounts!
Conclusion
Reddit Flair is a very easy to use feature, but not everyone knows how to make the most of it to improve the productivity when it comes to Reddit marketing.
Hopefully our tips and tricks in this post could help you speed up your work and eventually earn a lot of more money when using Reddit.
Don't hesitate to make a comment down below if you have any question regarding Post Flair. We will be publishing a lot more content for new Reddit users in the upcoming weeks, so stay tuned!