| Time (U.S. Central Time) | Desktop Web | Native Mobile Apps | Ads Page |
| --- | --- | --- | --- |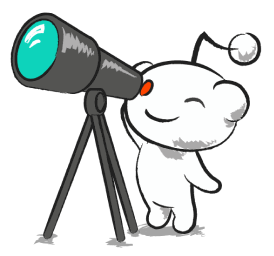 Is Reddit down?
The current Reddit status is RUNNING
We checked the official Reddit Status Page 3 min. ago.
Is Reddit Down or Just Me? A 24-Hour Check-In
The tool above gives you a quick look at Reddit's performance over the last day, based on automated checks we've run.
What We've Found About Reddit Status
We've been keeping tabs on Reddit by sending requests from our server. The results you see above are what we got back. If Reddit's down for you, you're not alone. It could be a server issue, network glitch, or maybe they're just doing some maintenance.
We've been keeping an eye on Reddit since May 2020. Over the past three years, we've recorded data on 355+ outages affecting Reddit users. Reddit's status page updates across 10 different components and 2 groups, using 4 status types: up, warn, down, and maintenance. We use this data to give you detailed uptime metrics and alerts.
Who's Watching?
Over 3,600 users rely on our platform to know when Reddit is down, undergoing maintenance, or facing an outage. We've sent out 15,600+ alerts, keeping our users in the loop.
Having Trouble Accessing Reddit? Here's What to Do
Browser Issues
Refresh: Hit CTRL + F5 to refresh the page on your preferred browser.
Try Different URLs: Use alternatives like old.reddit.com or m.reddit.com.
Clear Cache: Make sure you're seeing the latest version of the site by clearing your browser's cache.
DNS Troubles
Flush DNS: Clear your local DNS cache. On Windows, open Command Prompt and type "ipconfig /flushdns."
Use Another DNS: If the site works on another network, consider using a public DNS service like OpenDNS or Google Public DNS.
Common Questions
Is Reddit down?: As of 2 minutes ago, Reddit is up.
Was there an outage today?: No outages in the last 24 hours.
Everything seems fine, but I'm still having issues. What now?: Check Reddit's official status page, Twitter account, or see if other users are reporting issues.
Need More Help?
Contact Reddit: Reach out on Twitter or find support on their official site.
How to Stay Updated: Bookmark this page (Ctrl + D) and get real-time alerts.
Why Choose Us Over Reddit's Status Page?
We aggregate statuses from multiple services, giving you a complete picture of your online ecosystem. Get alerts via email, Slack, or Discord. More details here.
Reddit Says It's Fine, But I'm Not So Sure
If Reddit's status page says all is well but you're facing issues, it could be:
An unreported outage
A localized issue
A problem on your end
We recommend reaching out to Reddit's customer support or tweeting them at @reddit.