It's time to turn up the heat and get your OnlyFans account verified so you can start making that sweet cash – cha-ching!
Prep your ID, bank info and get your selfie face ready- you're one step closer to becoming the verified creator you've dreamed of being.
With this guide, you'll have no problem getting the green light with no problems. But watch out for simple mistakes that can quickly get you denied. So, make sure to do your part, and you'll be on your way to OnlyFans stardom!
Who said you can't make money and have fun at the same time?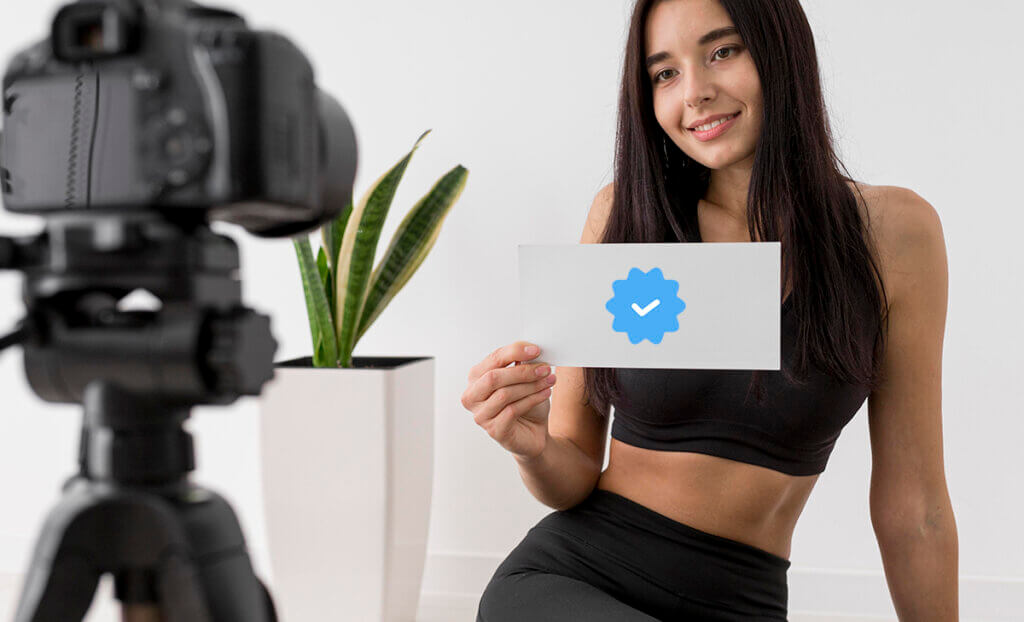 How to verify OnlyFans Account?
It can all seem a bit daunting to reveal personal information online as an independent adult content creator, but you have nothing to worry about when it comes to the OnlyFans verification process. All the sensitive stuff you share with OF – your name, address, ID – won't be seen by other users (phew!), it's only to prove your age, identity and eligibility. And with just a few simple steps, you'll be able to reap the rewards.
Sign up, choose a naughty username, and create a basic profile.
Push that verify button, you little rebel.
Spill the tea about yourself on your bio, along with your profile pic and cover photo.
Prove that you're the real deal with a government-issued ID. Make it a little ~wacky~ by taking a selfie with it too!
Finally, add your bank account and get ready to rake in those tips.
Ideally, you should also install a security system in your home – cause you never know, there could be robbers coming for your internet fame! In all seriousness, this process is really straightforward, so don't be scared. You'll be conquering the world in no time.
Read more: How OnlyFans Work and why it is exploding
Complete Guide to Verifying Your OnlyFans Account
Once you've officially signed up for OnlyFans, it's time to get yourself verified as soon as possible – don't worry too much about exploring yet, you can do that later! Sure, it takes time, but don't worry – nobody knows it all!
However, getting your account verified is the first step to becoming an OnlyFans creator – so no pressure!
Plus, think of the endless possibilities you can create with the platform – only you can make your OnlyFans journey amazing (even if it takes you a few tries). After all, Rome wasn't built in a day – just keep it mind!

1. Create OnlyFans Account
Gaining access to OnlyFans is easy-peasy, like signing up for a social media platform… just thousand times more profitable.
To make sure your personal details are kept separate and secure, create a dedicated email address just for your OnlyFans account.
That way, no one can trace the source.
Plus, with the fame and fortune you're about to receive, you'll need a separate, extravagant email address for all those golden ticket messages.
Don't lurk around and take action! Protect that privacy – because that's the only way to start living your dream life.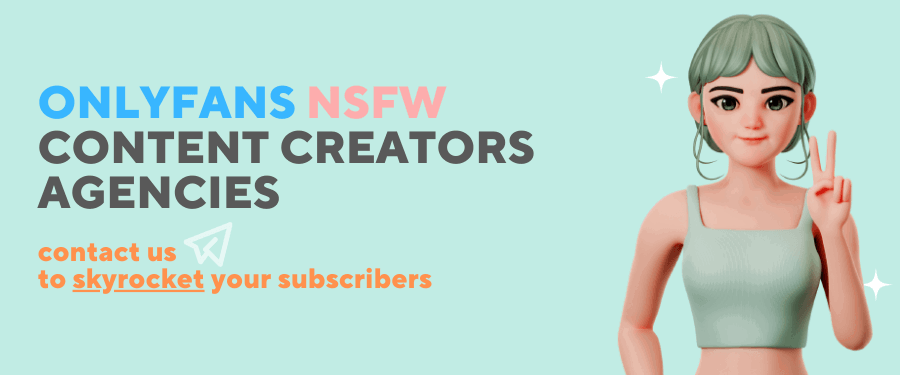 2. Verify Your Email
When you register & log in to your OnlyFans, be sure to verify your email address… like, ASAP! Otherwise, OnlyFans will flash a warning at the top of the page.
No need to panic though, just head to your inbox and search for the confirmation email from OnlyFans.
And don't forget to click the link included in the email to verify your email address – Piece of cake! Now your email is officially verified – scroll away!
3. Complete Profile
Before you can get verified on OnlyFans, you'll need to finish up your profile and get it done fast! Head over to "More" on the side bar, then press "Add Bank (to earn)" to get started.
Don't worry too much about perfection – your bio and image can be changed later. Any visuals used as your avatar and header image must be suggestive, and not explicit.
Finally, you'll have to confirm your home country (which can't be changed later) and assure you're over 18. What are you waiting for! Hurry and get verified!
4. OnlyFans ID Verification
It's time to take out your government-issued ID and prove to the world that you're you! OnlyFans requires creators to submit a clear snap of their ID as proof of identity. Don't let the process freak you out – it's only used for verification and nothing else.
Anything from passports, state identification cards, and driver's licenses will do. Just make sure to take a crystal clear shot of both the fronts and backs of your document without cropping out any details.
As soon as you upload your ID, OnlyFans will prompt you to take a selfie to make sure the two photos match. Just follow the directions on the screen and after a few clicks, you'll be done!
Now, you just have to sit back and wait for your request to be processed – your verification could take up to 72 hours!
But don't let the waiting period make you feel down; use the time to create delicious content or work on your bio. You might want to take a look at our best tips for OnlyFans bio and content strategies!

5. Link Your Bank
Congratulations! You've just been verified as an OnlyFans creator. You're ready to take your earnings to the bank – literally!
To transfer your earnings, you will need to supply your bank details, as well as your legal name, address, and date of birth.
Now you might want to take a look at our How to promote OnlyFans on Reddit guide.
Get your money in the bank and show those dollars who's boss!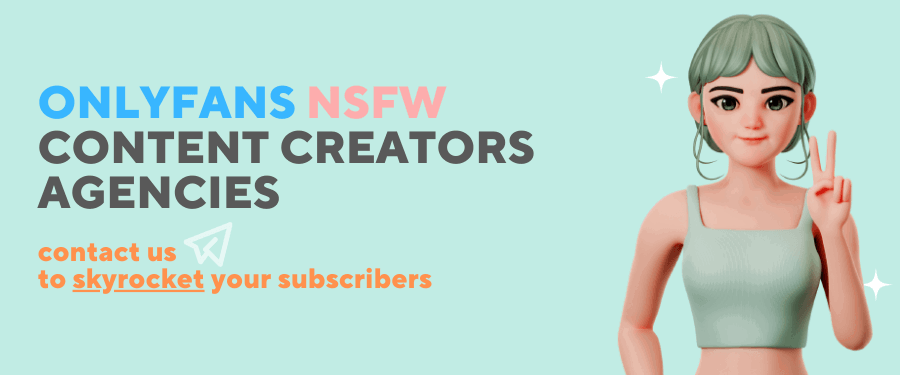 Common Problems When Verifying OnlyFans Profile
Are you feeling discouraged after getting rejected for OnlyFans verification? Don't worry, it's probably just an honest typo or a blurry image!
Before you throw in the towel, take a minute to double-check your documents and images.
Common errors that usually get you rejected include blurry pictures, typos, misspellings, inconsistencies, and expired IDs.
If OnlyFans is having a hard time confirming your identity, you may be asked to provide further proof, plus don't forget to check your spam folder for the verification link – sometimes it sneaks in there without you knowing! And if all else fails, just laugh it off and remind yourself that all it needs is a bit of extra attention and some more funny statements.
FAQs
Q: How long does it take to get verified on OnlyFans?
A: Most creators are verified within 24–72 hours, but if you're feeling impatient, you can try an alternative platform in the meantime!
Q: What should I do if I don't get verified?
A: Look back through your information to make sure you didn't make any mistakes or miss any information. Then, try again! If the situation does not improve, you can try other alternatives.
Q: Do I need to have a verified OnlyFans account?
A: Yes, all OnlyFans creators need to verify their account, in order to be able to share content on the platform, so you better get to it!
Q: Can someone else verify my OnlyFans page?
A: We highly recommend verifying your account page yourself. However, if you have a friend or relative with your ID, you can share your login details with that person. After all, two heads are better than one!
Q: Do I have to share only adult and explicit content?
A: Absolutely not! It's totally up to you what kind of content you share.
Q: Is it safe to share personal information with OnlyFans?
A: Yes, many creators have successfully shared their info with OnlyFans for the verification process. This information is kept confidential and is only used to confirm your identity.
Q: Do I need to share my bank account with OnlyFans?
A: If you want to get paid, then yes, you will need to provide your bank or card details to them. Don't worry though, it's totally safe and secure!
Q: Do I need an ID to be verified on OnlyFans?
A: Yes, a valid government-issued ID is required to become a verified creator. This is to ensure no one under 18 signs up and to protect the safety of both users and creators. Plus, it's always good to show your ID for a laugh – you never know what kind of response you'll get!