Today, there are countless online social networking platforms. With millions of users each month, platforms have exploded in popularity, from Instagram, TikTok, to Reddit, and Quora.
But wouldn't you agree that with so many platforms available, it can be challenging for even the most tech-savvy people to keep up?
Each of the platforms has some special features that can be quite valuable to you for both professional and personal purposes.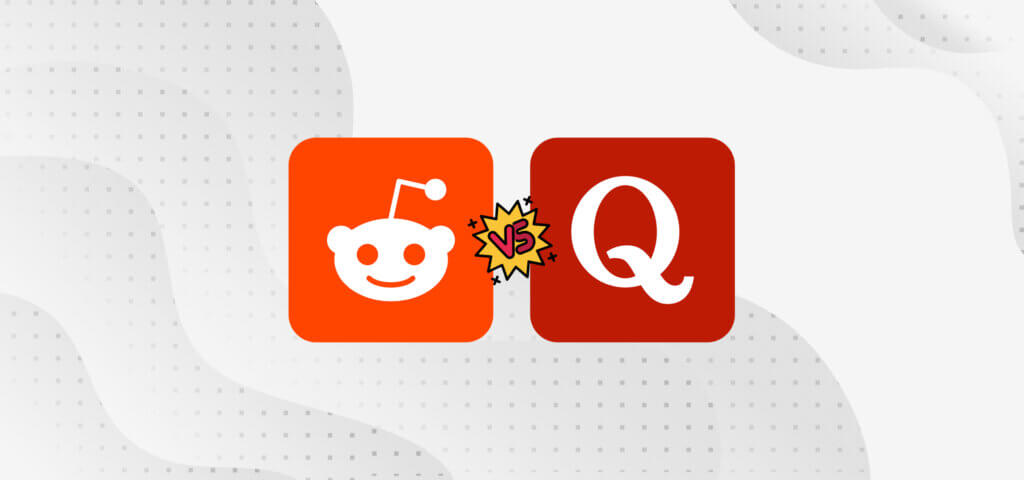 Reddit vs. Quora
Sites like Reddit and Quora may be transformed into marketing gold mines, while Instagram and Facebook have been abused by people so bad already.
It's important to understand the pros and cons of these platforms before deciding to use them for your business or personal purposes so that you can save a lot of time and effort in the end.
Quora vs. Reddit's advantages and disadvantages should be compared in order to assist you choose the best platform and succeed there. Let's analyze each platform's fundamentals in more detail below:
What is Reddit?
Reddit is an unique social platform that combines social news, debates, and user-submitting content website ratings. Reddit is frequently referred to as the "front page of the internet."
With the countless amount of subreddits, Reddit is also regarded as a discussion forum.
With over 150,000 active community forums, and still growing super fast, Reddit is currently the fifth most popular website in the US and top 20 in the world.
Reddit is well-liked by a wide range of people since they are famous for being entertaining and user-friendly. There are more than 300 million individuals worldwide currently using the platform.
Reddit provides users with the ability to post and start discussions regarding any type of topics you could think of: From gaming, houseplants, cooking, to writing novels, rap, etc. Following submission, other Reddit users can rate the content by giving it an upvote or downvote based on whether they like or don't like it.
Top ranked posts are those with more upvotes, white not-ranking posts are the ones which don't have many upvotes, or get downvoted to hell. Your online reputation on Reddit is based on your account. To earn high Reddit karma, make sure your Reddit contributions are appropriate and that you act ethically.
By getting the amount of upvotes (or purchase them from Upvote.Shop), and publishing your content to bigger subreddits, you can increase the reach of your thread.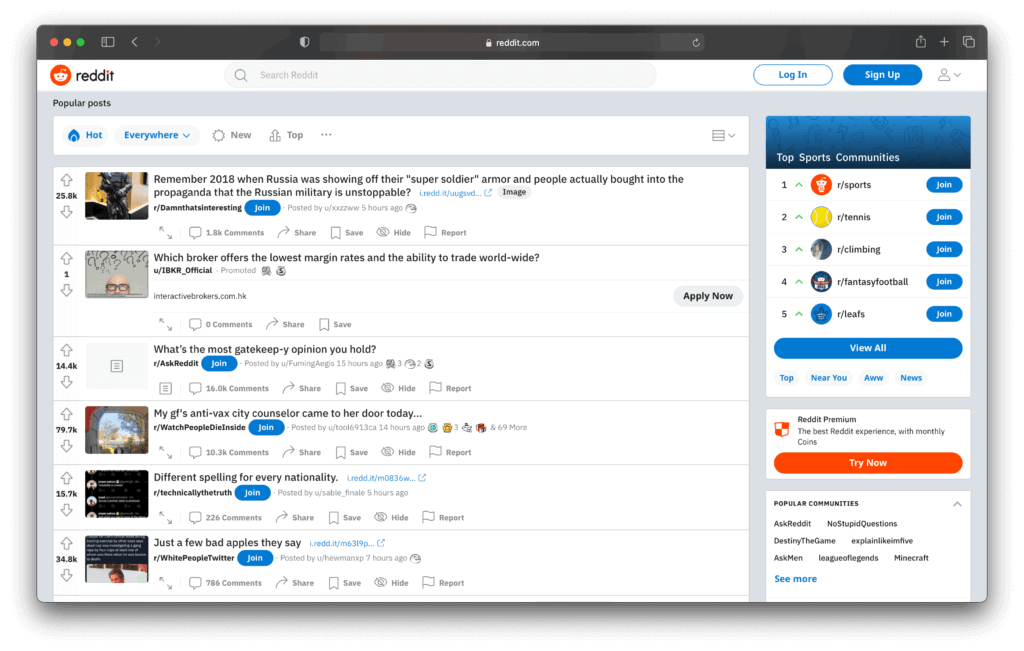 How Reddit works
On Reddit, you can submit submissions (articles, videos, GIFs, pictures, polls, etc.), comment, upvote, downvote, re-post, crosspost, etc. after having your Reddit account ready. You can browse other posts under your favorite subreddits and post any questions you need the answers.
Keep in mind to check the rules of each subreddit Help others, act humanely, and people will help you.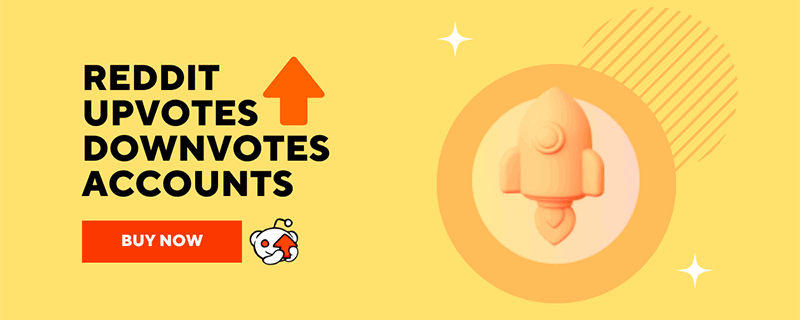 Many businesses are unaware of or do not invest in Reddit marketing, which is a tremendously underrated approach. Reaching your target market, boosting brand image, reputation, and increasing website traffic are all very effective strategies. If you have no prior knowledge, it can be rather difficult, and you risk having your account suspended.
Thankfully, many businesses, including Upvote.Shop, can help you easily do Reddit marketing so that you don't have to lose a lot of effort and time.
Reddit Demographics
Understanding how Reddit users look like allows you to finally decide if Reddit meets your marketing strategy.
In short, to be honest, Reddit covers a wide range of topics so that it could fit any type of market you are targeting.
Here are some interesting insights regarding Reddit demographics which will surely help you understand more about the audience of this platform:
In 2022, 47.13% of users on Reddit are coming from the US, while 7.48% are coming from the UK, beging followed by Canada, Australia, and Germany.
38% of the US users are from 18 to 29 years old.
22% of the US users are from 30 to 49 years old.
This paints a picture showing that the value of this subreddit is so huge.
Reddit Premium
Reddit Gold, before getting renamed to Reddit Premium, is Reddit's exclusive premium membership. The monthly fee for this premium service supports both the platform and a lot of the communities.
Reddit Premium subscribers have three main advantages. The first is browsing Reddit without any ads. Pages load more quickly as a result, and your newfeed contains only the content you want to see.
Next, you are able to access to r/lounge, a subreddit available only to Premium subscribers where you may interact with them. Nothing too much, but it's showing that you love Reddit, want to support it, and can interact with people having the same mindset.
Finally, each Premium user receives a one-time bonus of 1000 Reddit coins and 700 Reddit coins every month. These Reddit coins are for purchasing awards and giving it to the posts you like.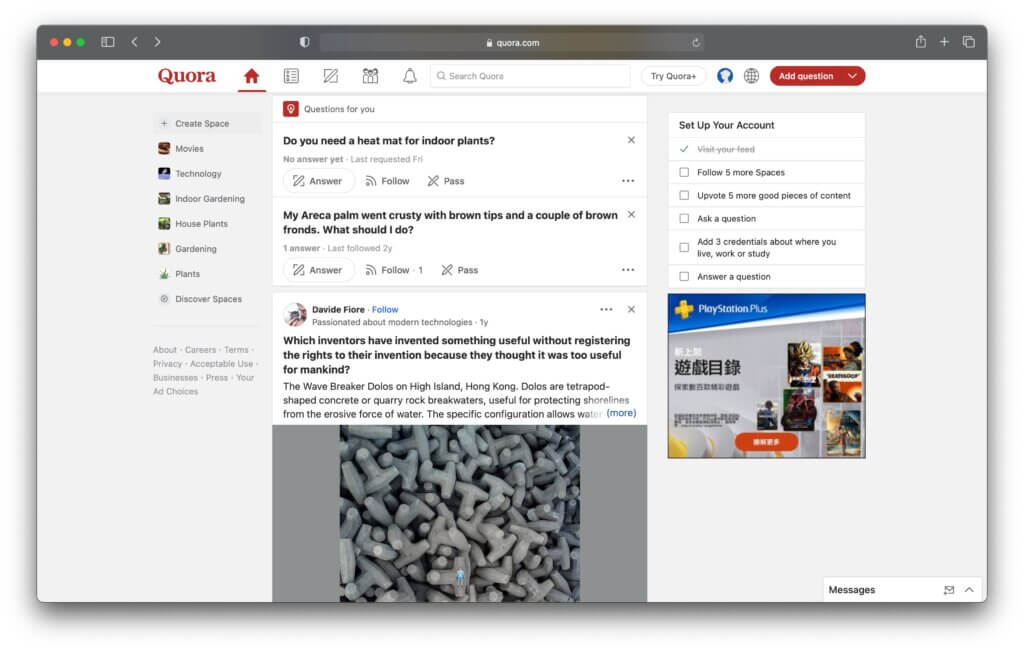 What is Quora?
Users can ask questions and get answers on Quora, a crowdsourced Q&A website, often known as an answer site. The platform allows them to write down, edit, and produce their own content.
Quora has an abundance of knowledge and has evolved swiftly as a reference source, thanks to all the questions that have been answered on the platform. From the 200 million users in 2021, now the site has 300 million active users monthly, which is pretty huge.
Users of Quora can follow all of the questions or topics they are interested in, and vote to validate the answers. The answers on Quora are more personal, containing first-hand accounts and individual viewpoints on numerous topics.
Being active on Quora and regarded as a market or topic expert has become quite popular for business or personal branding. To boost your answers and skyrocket your profile on Quora even further, you can purchase Quora accounts or upvotes from our services.
How does Quora work?
After creating a Quora account, a user is allowed to post any kind of question they like. Questions that have never asked on the site before should be asked so make sure you check for the similar questions on the site first.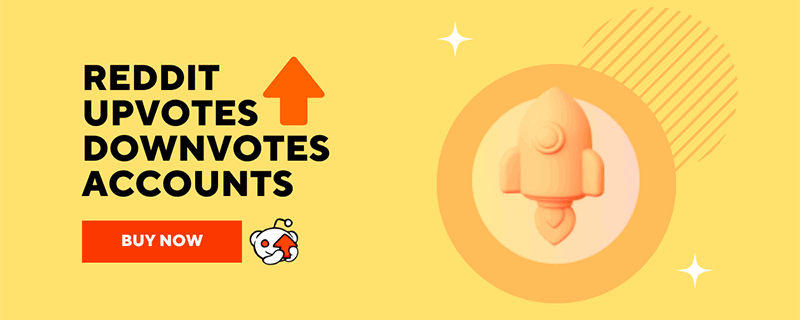 Before a question is submitted, it must be brief, clear, and confirmed that the topic tags are appropriate.
Users must behave respectfully and honestly while responding to questions. Honesty is expected. Users can also upvote or downvote comments to make sure the best responses receive the most views.
If you want to grow your reputation on the site, answer questions, participate in various Quora communities, and even start your own Quora blog.
With our assistance from us, your brand will be organically promoted on Quora.
Quora Demographics
Similar to Reddit, here are some interesting insights regarding Quora demographics which will surely help you understand more about the audience of this platform:
58% of users on Quora are men, while 42$ are women.
37% of Quora users are coming from the US, while 22.3% are coming from India. The UK contributes 4% of the site users.
33% of people on Quora are from 25 to 34 years old.
Almost 80% of people visiting Quora via their phones.
According to Quora's researches, 55% of Quora users have income of more than $100,000 per year.
Quora vs. Reddit: Similarities and Differences
Even though Reddit and Quora may appear to be similar, there are some crucial differences to be aware of, particularly for anyone using both websites for commercial purposes.
While both Reddit and Quora are social media platforms, Reddit is utilized for anything from discussions about various topics to funny answers and social news gathering, while Quora is just for questions. This indicates that Reddit's audience is larger than Quora's is in comparison.
These significant functional differences might assist you in selecting the platform that is most appropriate for your company or personal use. Reddit is a wonderful tool for creating a niche community where your primary audience can socialize and dicuss regarding any kind of industry updates and questions. Quora may be utilized to respond to frequently asked questions in their field of expertise.
While both sites have millions of users, Reddit has a much larger audience and a majority of them are American men (which is also why Reddit is perfect for OnlyFans). On the other hand, Quora has a 42/58 female-to-male ratio and 38% of its users are from the United States.
You must choose a platform that supports your targets based on the audience that your business is trying to reach. Quora may be more useful for businesses that target women, whereas Reddit may be more useful for businesses that want to reach men in general.
Websites like Reddit and Quora are both fully loaded with rich, top-notch content that may support your efforts to build up a targeted online community, create high – quality leads, and enhance brand awareness. Reddit relies on anonymity, whereas Quora relies on credibility.
While Reddit profiles are frequently anonymous and mainly show their user statistics like Karma and trophies, Quora user profiles offer useful information like their full name, credentials, where they live, where they work, etc.
Barrack Obama, Elon Musk, Jackie Chan, Bill Gates, and other notable figures also use Quora and help they build up the credibility.
Reddit vs. Quora: Advantages and Disadvantages
Websites like Reddit and Quora may be effective resources for both people and companies. Both of these platforms give you the chance to improve your knowledge based on the data and unique insights that are available.
Users can use them to learn more about different aspects of the topics, communicate with like-minded people, and keep up with the most recent developments in the field. Businesses can use them as resources to study and research their target demographic.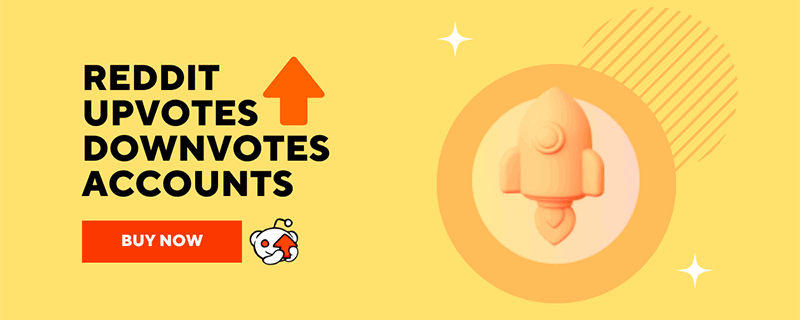 Quora also enables you to attach a link to a page of information when necessary, so businesses may use it to drive more visitors to their websites. In case you don't know, more than 65% of Quora's traffic are coming from Google and other search engines.
This means that by using the right questions and phrases, you can optimize the chance to rank highly in the search results. You can also enhance brand awareness by giving detailed answers. Without using aggressive sales tactics, you may also direct qualified leads to your website and raise brand awareness.
On the other side, these platforms can potentially hurt your brand's reputation because unhappy customers can readily utilize these forums and online communities to criticize your company.
Personal experiences are more valuable than general observations, and such negative words can quickly create a bad perception of your brand. Having a crisis management plan is absolutely necessary in such situations.
Nevertheless, we strongly advise promoting your brand through both channels. If you haven't already, find out more about make money on Reddit to see how successful it could be.
Furthermore, even while these channels are very powerful and topical for US customers, audiences in other nations like the Australia, UK, and Germany might not find them to be as relevant.
This is so because primarily Americans use both of these sites. Therefore, their responses and contributions might not be applicable to people from other countries.
Do they function as social media sites?
Yes, in addition to other well-known networks like TikTok, Facebook, Instagram, LinkedIn, and so on, Quora and Reddit are regarded as social media platforms. Most people are familiar with them as community or conversation platforms.
The major benefit is that you may have in-depth discussions on a given subject with both common people and subject-matter experts. Both sites are excellent places to look for reviews of goods and services as well as user testimonials.