Over the past few years, independent content creation has become a major source of income for adult workers.
This rise in popularity has also caused an increase in the number of platforms available for adult content creators to share their work.
Unfortunately, OnlyFans' recent shift in attitude towards explicit content has driven many away from the platform. Luckily, there are a plethora of OnlyFans alternatives that allow these content creators to continue to share their work.
In this article, we are going to give you a list of the top 6 alternatives to OnlyFans, where content creators can continue to share their content immediately.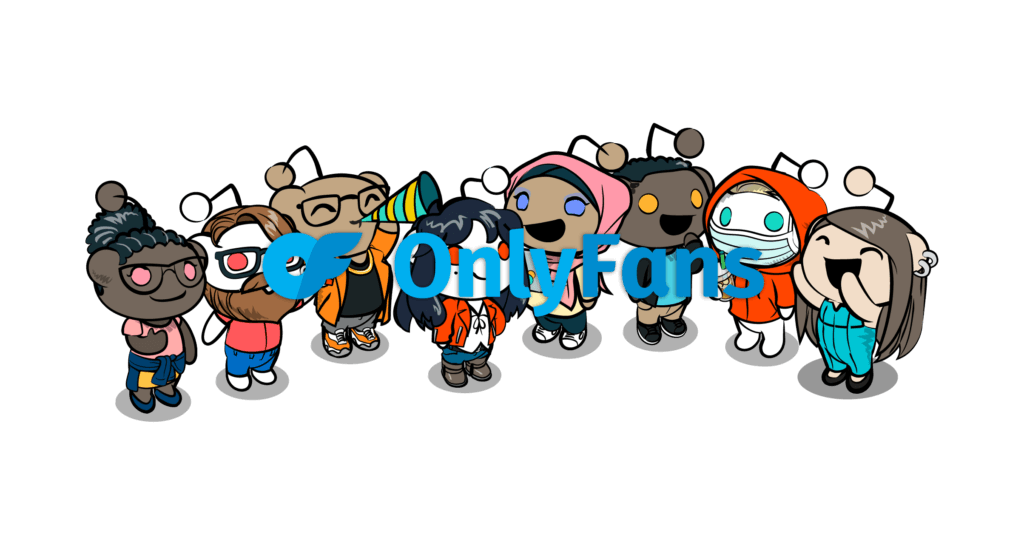 Why Content Creators Use OnlyFans
Content creators use OnlyFans to monetize their content, build a fanbase and create a connection with their fans. It allows them to make money directly from their fans by charging them a subscription fee. This method of monetizing content gives creators more control over their content and the ability to make money without relying on traditional advertising.
It also allows them to interact directly with their fans, build relationships and gain valuable insights into what their fans want.
Followers are often willing to donate to content creators and idols because they appreciate the work they do and the value they bring to their lives. They want to contribute to helping the content creator or idol to continue to produce content and to support them as they pursue their passions.
Fans also view donating as a way to show their appreciation and gratitude for the content creator or idol's work. Furthermore, donating allows fans to feel like they are part of the process and are part of the content creator or idol's success.
Read more: How OnlyFans Work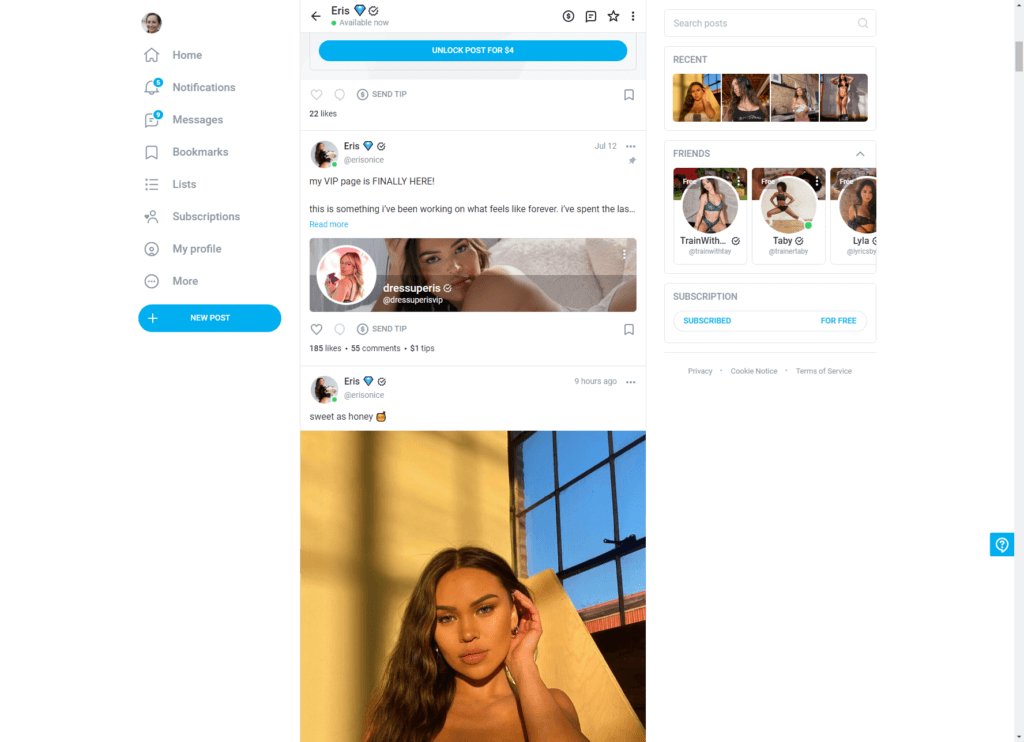 Why would I need OnlyFans alternative?
Many adult content creators have been moving away from OnlyFans since the announcement of their planned policy change in the summer of 2021, which would have effectively banned NSFW work from the platform.
This policy change sparked immense frustration and anger among content creators, who felt like OnlyFans was betraying them despite being the ones who helped make the company successful.
Ultimately, OnlyFans decided against the policy change after the outcry, but many creators still remain without trust in the platform and fear of another ban in the future.
In light of this, there are several alternatives to OnlyFans available to adult content creators.
Here are the top six replacements to consider when looking for a place to share your content:
Top 6 OnlyFans Alternatives For Sharing Your Content

1. Fansly
Fansly is currently the leading competitor to OnlyFans, with a large number of creators migrating away from OnlyFans due to the controversy, or because the platform is too saturated for them.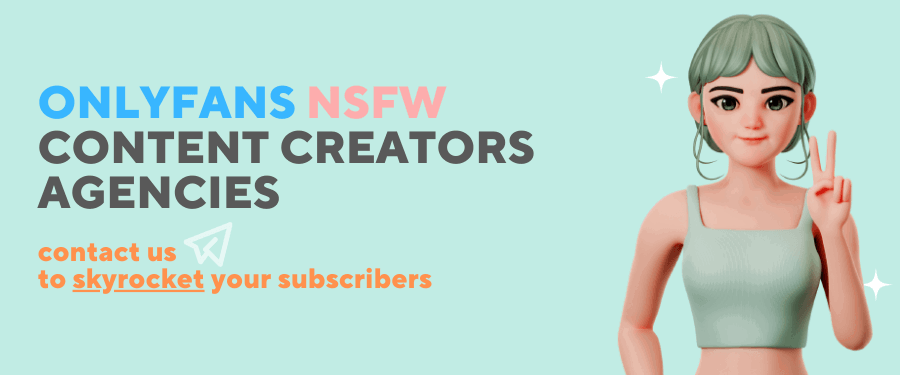 To boost their revenue, creators have the option to sign up for the Fansly referral program, which allows them to earn 1% commission on all customer purchases over 90 days, and 5% commission on the models they refer to Fansly for a year, with the commission rate falling to 1.5% after the first year.
Similarly to OnlyFans, Fansly takes 20% of creators' earnings.
Additionally, creators have the opportunity to offer customers the option to remove emojis from their photos. The minimum payout amount is just $20 and, according to Fansly, the top models make $10,000+ a month.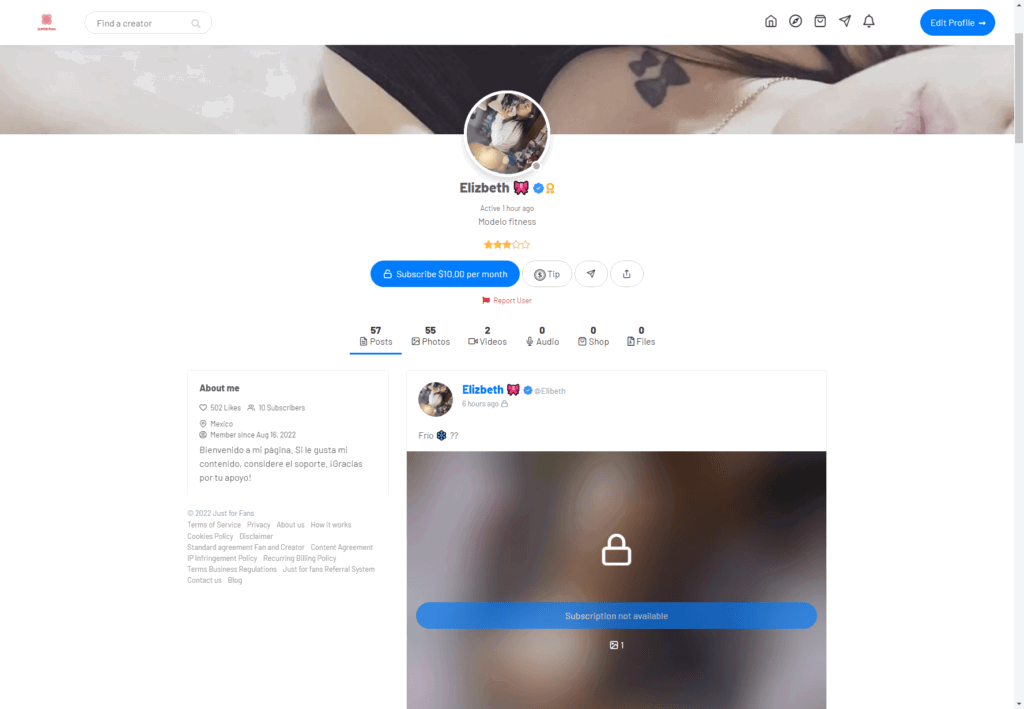 2. Just For Fans
Just For Fans stands out from other websites due to its focus on LGBTQ+ creators and kinky content. Upon entering the site, you will be asked to choose content featuring a cisgender, transgender, male, female, or non-binary person.
The subscription model makes it ideal for creators who want to build a strong relationship with their viewers.
Despite the higher minimum payout amount, Just For Fans is dedicated to the NSFW community. This was made evident after the OnlyFans adult content ban in 2021, when Just For Fans released a statement confirming that all their staff members have worked in the porn industry for many years. This makes it clear that this platform is solely for adult content creators, so there is no worry of a similar ban like the one enacted by OnlyFans.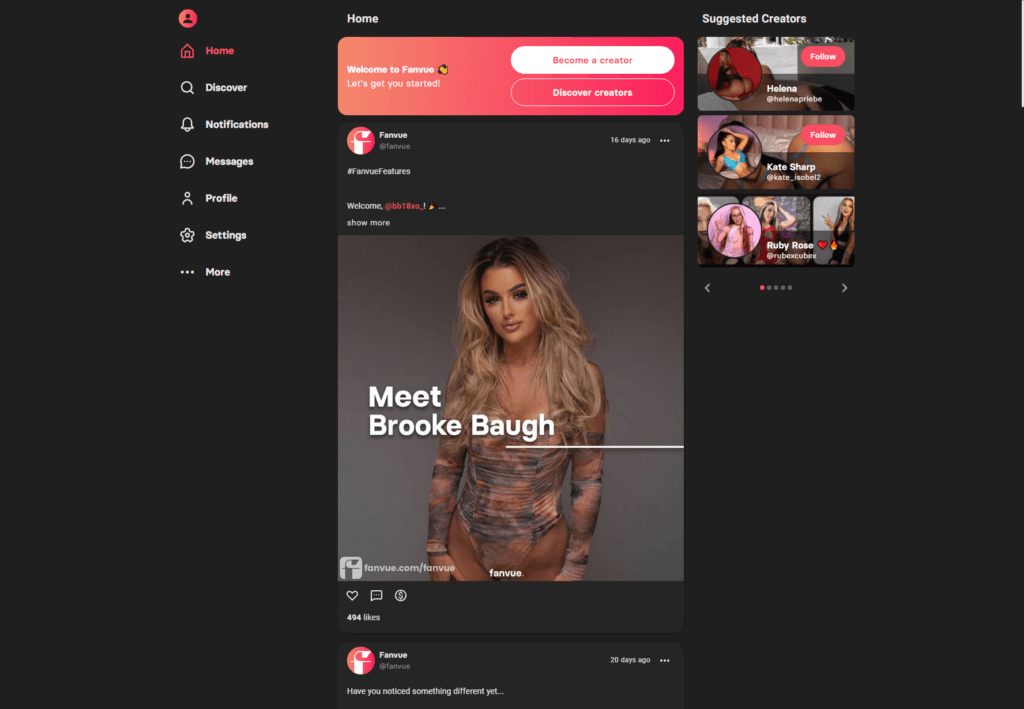 3. Fanvue
With the rise of the adult content industry, many creators have sought out platforms to share their work and make money.
One such platform, FanVue, provides many advantages that other platforms, like OnlyFans, do not. FanVue offers more support for their customers and creators, with a live chat feature for customer issues and more opportunities to be seen.
Additionally, creators can sell content individually or to subscribers, and FanVue has a lower commission fee than many other platforms.
Most importantly, FanVue shows a higher level of commitment to their creators and users – they focus on uplifting them and helping them build their support base and increase earnings. This level of loyalty and dedication is something that other platforms like OnlyFans have failed to provide, making FanVue a much more attractive platform for adult content creators.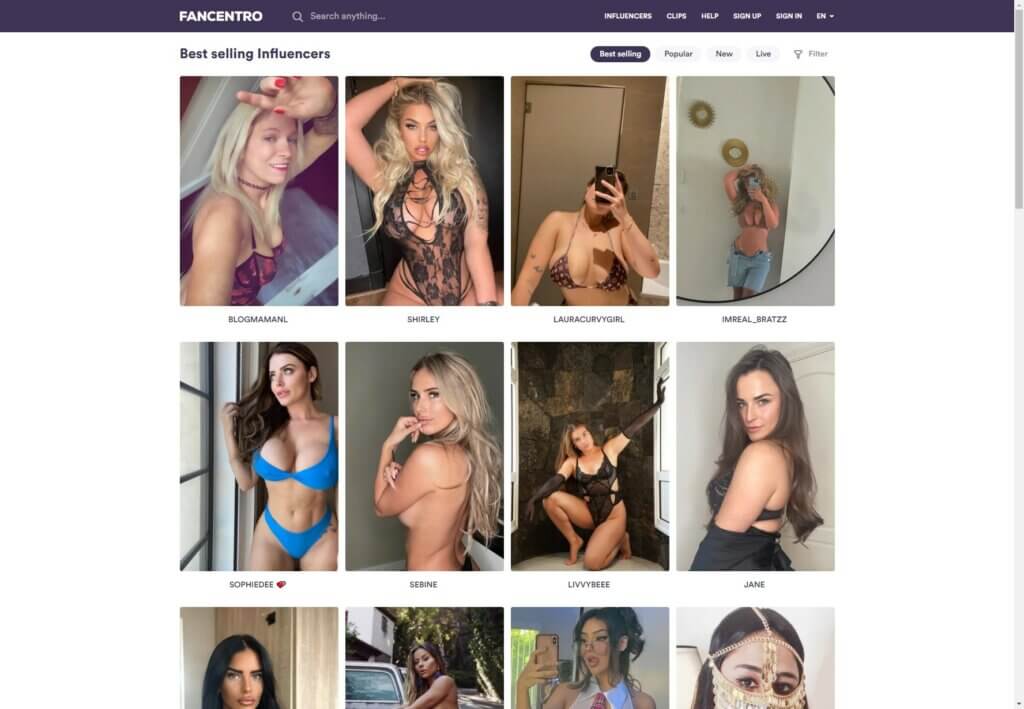 4. Fancentro
FanCentro offers a unique way to monetize your content. It provides creators with the ability to customize their subscription model, offering different levels of access for different prices. There are also promotional features like discounts that you can use to draw in new subscribers.
With FanCentro, you get more control over your business, making it an ideal platform if you are looking for an alternative to OnlyFans with additional customizations.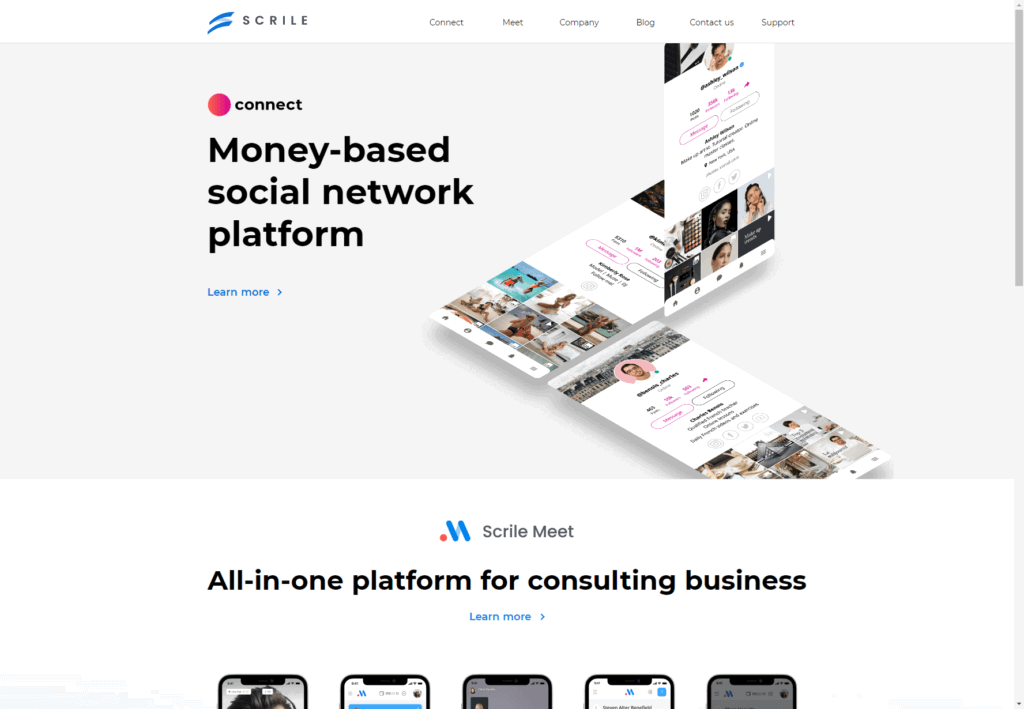 5. Scrile Connect
Scrile Connect is designed to help content creators expand their personal brand and reach. With its platform, creators can share a range of content, from videos to subscription services, and collaborate with other creators.
One of the biggest advantages of Scrile Connect is that it does not charge a commission fee, unlike OnlyFans.
Furthermore, Scrile users get their own domain name and can customize their page according to their own brand and specifications, giving them a more unique and personalized experience.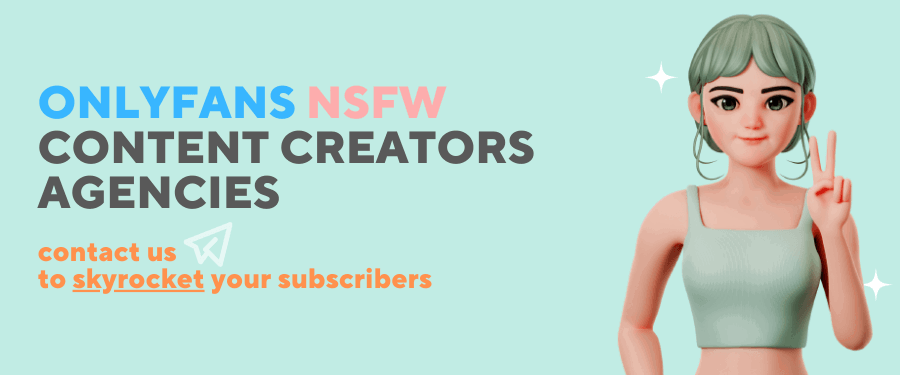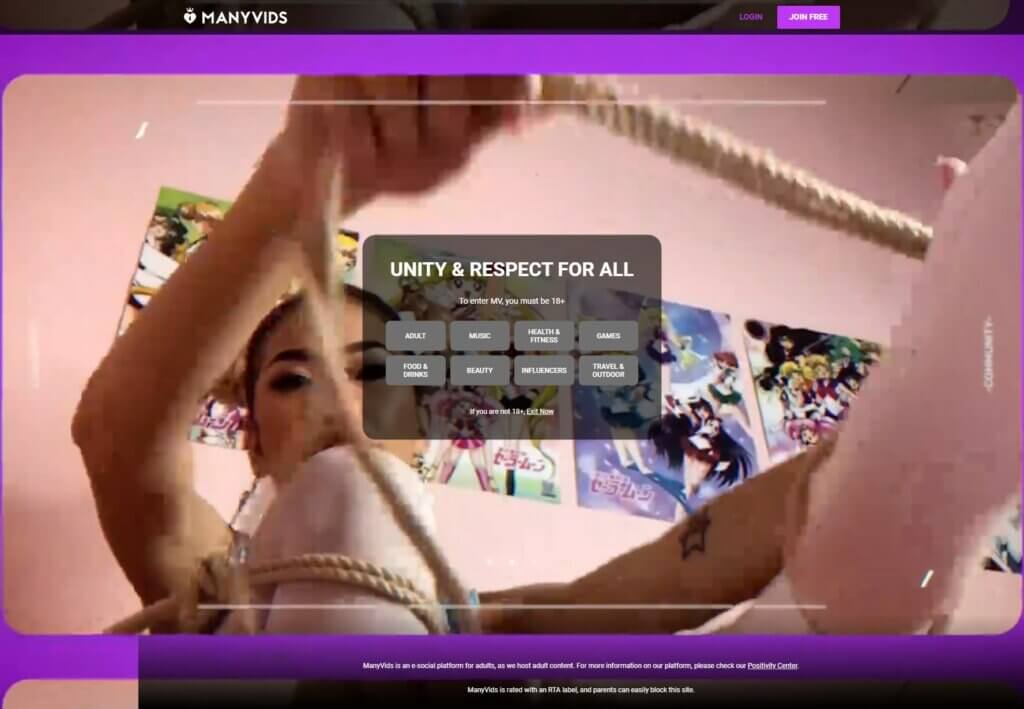 6. Manyvids
ManyVids is an inclusive platform designed to support adult content creators by providing them with the ability to set their own rates and reach their income goals.
This platform offers a huge variety of options to post, including live streams and the sale of items.
ManyVids is also an excellent way for creators of all genders, identities, and sexual orientations to express themselves and make money. With the various features available, many content creators have found success, both financially and emotionally.
Other Fan Sites to Make More Money
Unlockd: If you're looking for a platform that closely resembles OnlyFans in terms of design and features, Unlockd might be the one for you. Additionally, they guarantee to respond to all customer service requests within 24 hours – a perk that OnlyFans doesn't offer.
iFans

: If live streaming is your thing, iFans is worth considering. It sets itself apart from similar platforms with its robust live streaming options and a deep referral system that allows you to earn massive commissions by referring other creators to the site.

MYM

: While MYM allows adult content, it aims at a more mainstream audience. It charges higher fees than OnlyFans but could be a good option if you're looking for a non-adult platform.

AdmireMe.VIP: AdmireMe.VIP is a fan platform that provides a unique feature that sets it apart from the others. Creators can easily gain exposure through its discoverability features, with the home page featuring all creators. The platform also allows users to search for creators by keywords, which is a great way to attract a specific audience to your content.
AdultNode: AdultNode is a fan platform that stands out from the rest by looking more like a standard social media platform. It utilizes tokens, similar to some cam sites, instead of flat subscription fees. All content is free to view, except for exclusive content that requires tokens.
AdultMemberSite

: If you prefer to have your own adult website, AdultMemberSite is an ideal platform to consider. It allows you to create your own branded location and still charge users a subscription fee. This way, you can stand out on your own and have full control over your content.

LoyalFans: LoyalFans is another option if you want the OnlyFans-style of website. The platform sticks to the established formula, but with mildly improved site usability. Although it lacks brand recognition, it can be a great option to consider.
Fangage: Fangage is a platform that is not interested in promoting adult content. Instead, it is aimed at musicians, chefs, and other influencers. It has low fees and provides an opportunity for these influencers to create an exclusive fan community.
Patreon: Patreon is one of the biggest subscription platforms globally, although it's not known for adult content. Nudity is allowed if flagged properly, but sexually explicit content is not. Many YouTubers and other influencers have a Patreon to create an exclusive fan community.
AVN Stars is a platform that has shifted its focus to generating income through advertisements, which means that all adult content is now free for users to view. Despite this change, you can still earn tips and use the platform to promote other fan platforms you may be on.
Chaturbate is an extremely popular cam site that can help you find new fans. By linking to your fan platform, you can generate a lot of new subscriptions.
Stripchat is another cam site that offers higher earnings for your live streams than Chaturbate, although the user base is lower. You get an initial 2-week boost to earnings and can use it to promote your fan platform.
JerkMate is a platform that pairs users with live models, making it a great way to find fans interested in a particular niche.
Finally, TikTok is a social media platform that can be used to promote your fan platform, as long as you use a linking platform like Ohh.me and don't get banned. The short video duration is perfect for teasing new fans and generating interest.
Conclusion
When looking for an OnlyFans alternative, it is important to decide which platform will best suit your needs as a content creator. Think about the types of content you want to create. Is it a private feed? Live streaming? Custom videos? Consider using multiple platforms geared towards the adult industry to offer individual clips, audio content and other features.
By allowing fans to request custom content, you can also generate monthly subscription revenue. Experiment with different approaches and try to generate as many paying subscribers as possible. Additionally, look for any referral programs provided on any of the platforms to generate another revenue stream.
Promoting your content and building a brand is essential. You should use other social media platforms to drive traffic to your OnlyFans alternative. If you need extra help, Signals can assist you in reaching more people and growing on social media.