You can automatically delete your Reddit posts hours or days after they're posted with our post auto-removal feature. It's super easy to use, and very effective.
Moreover, posts can even be deleted if they don't reach a certain karma threshold, which can be used to improve your Reddit profile overall performance in people's eyes.
Take a look at our Auto Remove Reddit Posts function via the Reddit Scheduler to skyrocket your Reddit marketing works and to save a lot of time for managing posts in just a few clicks.
Why Use Reddit Post Auto-Remove Function?
You can utilize our Subreddit Analysis tools to boost the chance that your posts will thrive on Reddit, but not every post will.
Reddit postings that were unsuccessful, whether they got five upvotes, none, or even downvotes, are sometimes deleted by content producers to increase the trust of the profile.
Sometimes, people just don't really like free stuff. If you remove a post after a few hours posting it, it could also increase the CTR rate of subscription on your OnlyFans account greatly.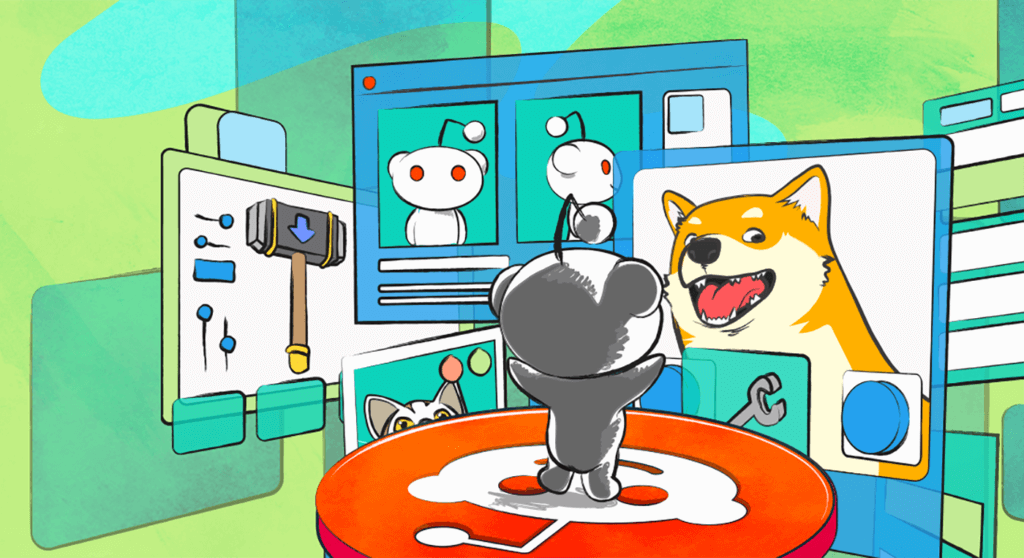 How to Delete a Reddit Post Automatically
Here's how to use Postpone to automatically delete your Reddit posts:
Visit to Upvote Shop Panel and go to the Postpone section on the sidebar.
Complete all the fields to submit the article to a specific subreddit at the appointed time.
By selecting the small "More options…" button, you can expand the submission.
Toggle "Auto-Remove Submission?" to "Yes" by selecting the option.
Enter how many hours or days you want the post to be deleted after.
Add the minimum amount of upvotes a post needs in order to avoid automatic deletion after hours/days.
Leave this option empty if you desire to always remove the post regardless of the number of upvotes.
Select "Schedule Post" from the menu.
It's done now! After it has been successfully submitted, your post will be immediately deleted a few hours or days later.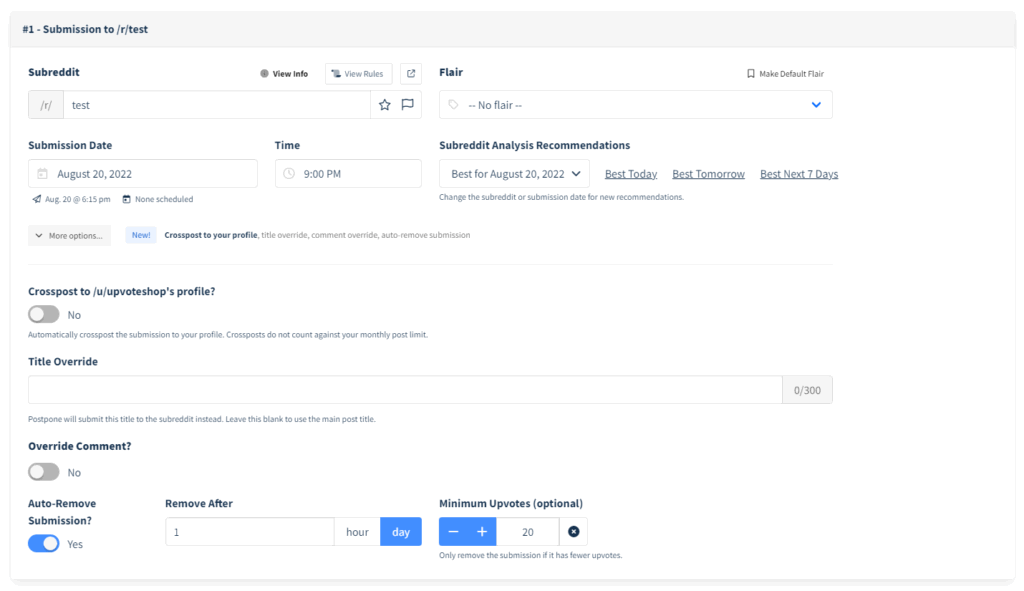 How to stop Auto-Removal for Reddit Posts
Depending on your configuration, your posts will be automatically deleted hours or days after being posted to Reddit. Later, you might change your mind and decide against having the post deleted automatically.
Here is how to stop auto-removing posts:
Go to the Submissions page.
Locate the submission that you don't want to be deleted.
The "Cancel Removal" button is located on the row's right side.
Auto Remove Scheduled Reddit Posts by Default
You can set up auto-removal of all planned posts on the Profile Post Settings page if you prefer:
Go to Post Settings on your profile.
Check the "Auto-remove my posts" box under "Auto-Remove Posts."
Enter how many hours or days you want the post to be deleted after.
Toggle between "If they don't meet a minimum karma threshold of…" and "Always remove postings."
If necessary, state the bare minimum of favoriting that the post must receive.
Select "Submit" from the menu.
Once you update your default post settings, these auto-removal options will be turned on by default for all posts that are planned via the Schedule a Post page after that point.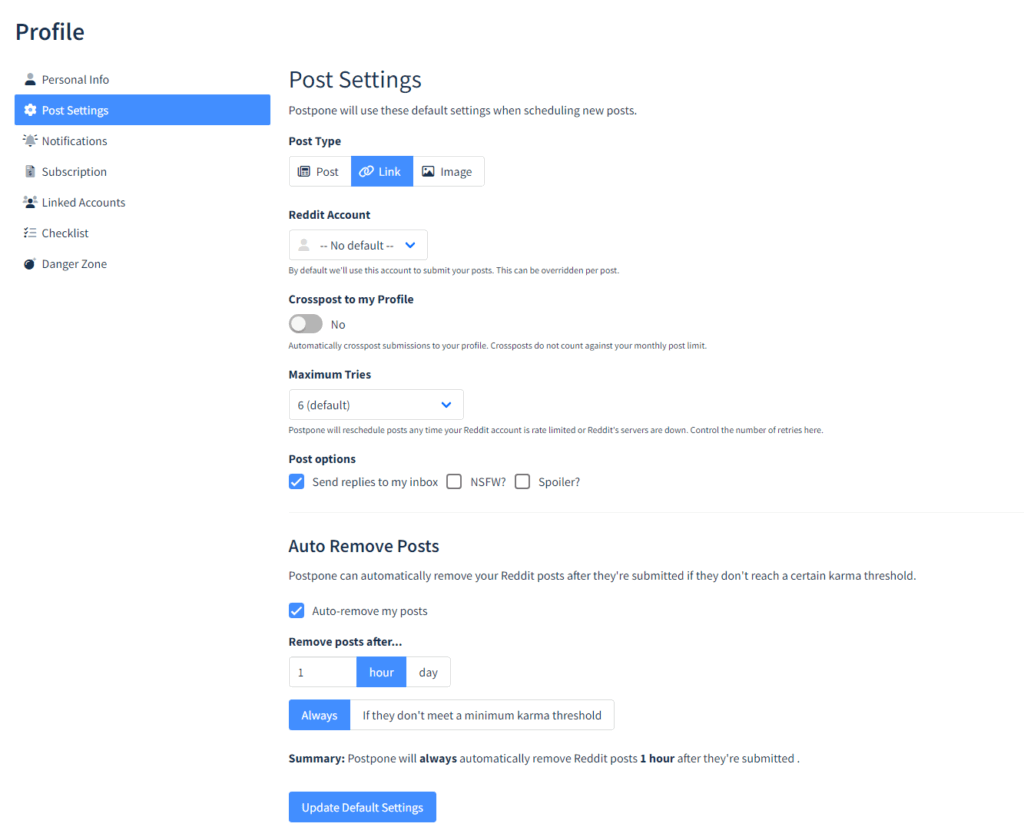 Automatic Delete Posts with Bulk Import
Additionally, you can get multiple posts to be deleted automatically by bulk importing from a CSV. Here is how:
First, specify how many hours or days after your post should be deleted in the remove_at column.
Postpone supports values such as:
1h – remove the post 1 hour after it is submitted
3h – remove the post 3 hours after it is submitted
2d – remove the post 2 days after it is submitted
7d – remove the post 7 days after it is submitted
Additionally, you can instruct Postpone to only delete the posts if they have less than the required number of upvotes. Fill out the remove_min_upvotes column with the mentioned numbers. Postpone won't take down a post if it has more upvotes than that. This column is not required.