Whether you want to protect your privacy, or to fix your mistakes in the past when creating the account, you will eventually come to finding a way to change your Reddit username.
If you haven't found any working solution yet, you have come to the right place. In this article, we are going to show you the fastest way to edit your username, and some other tips to protect your username on Reddit.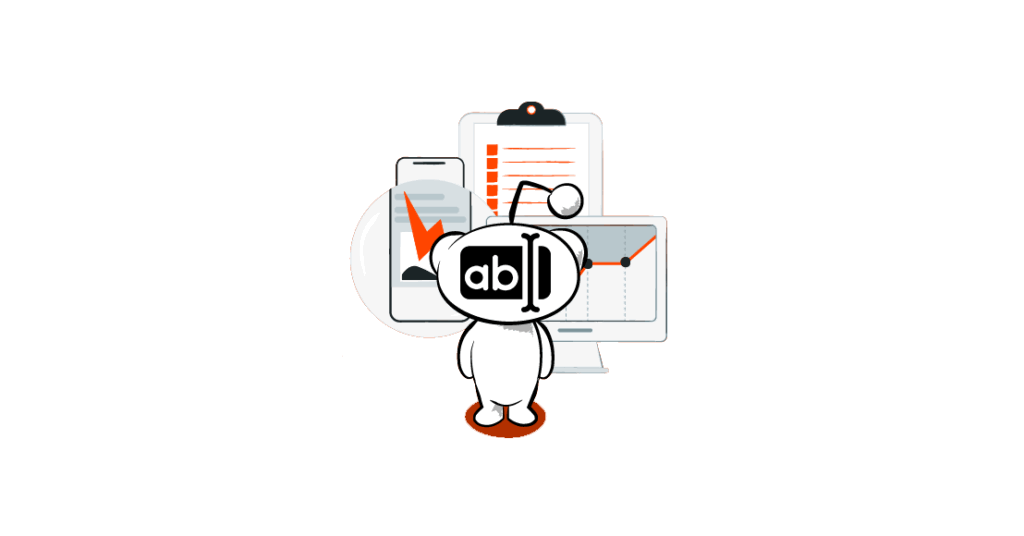 How to change my Reddit username?
If you want to change your Reddit username, you will have to create a new account. It's only possible to change the username before you click the Register button. Once you have picked a nice name of your choice, it is permanent.
However, if you sign up using either Twitter, Google or Apple ID, and the system gave you a random username, you will have an option available in your User Settings (located at the top right section).
It will first appear after creating the account like this: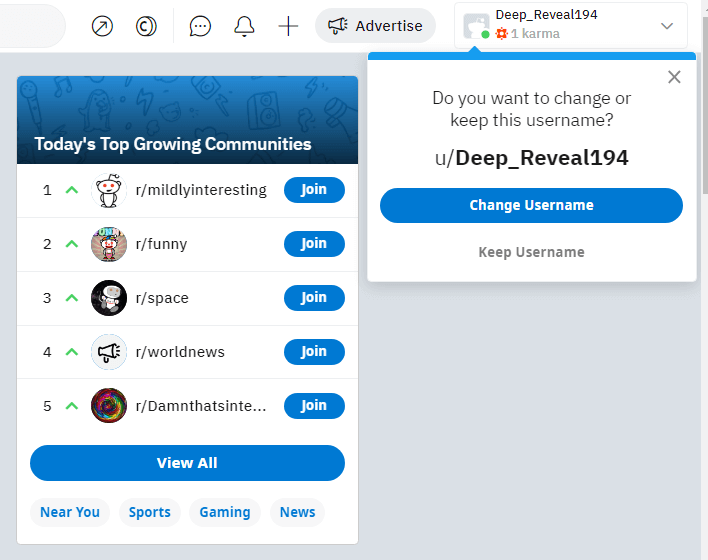 If you miss it, you can always come back to the User Settings section, and it will show up again.
Eventually, you will feel bad about your mistakes when choosing an ugly name in the past, or you want to protect your privacy as you have used the same username on other platforms.
While Twitter, Facebook, Instagram, TikTok, and other social platforms could allow you to change your usernames whenever you want, it is not available on Reddit, unfortunately.
As the last resort, you might want to take a look at our article regarding How to completely delete Reddit accounts.
Change Username on Desktop
If you are using Reddit via your Desktop, change your randomly assigned usernames by following the simply steps below:
Visit Reddit with your favorite browser, whether it is Safari, Chrome, Firefox, Edge, etc.
If you don't see any notification on the top right asking to change to username, go to Reddit Homepage, tap on your username at the the top right menu, go to User Setttings section.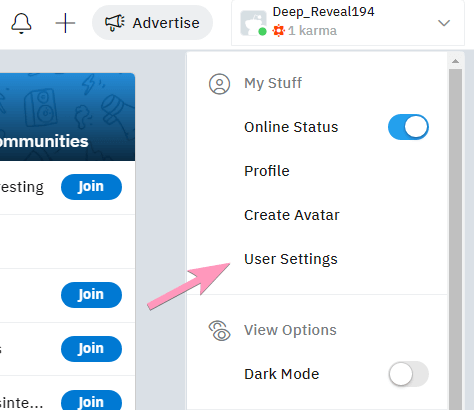 The small window asking you to change the username will show up again. Tap on the Change Username button.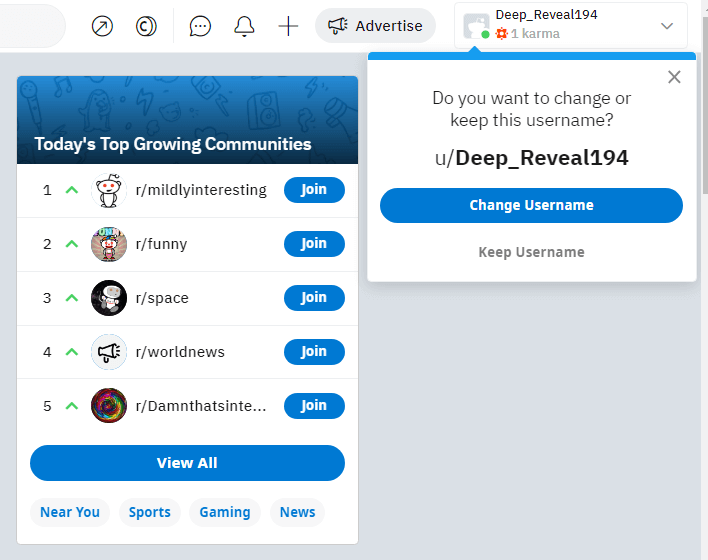 Pick a nice username of your choice, then press Continue.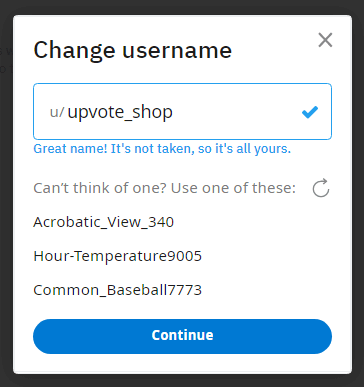 Press Save Username to save the process, and you are using the newly chosen username from now on.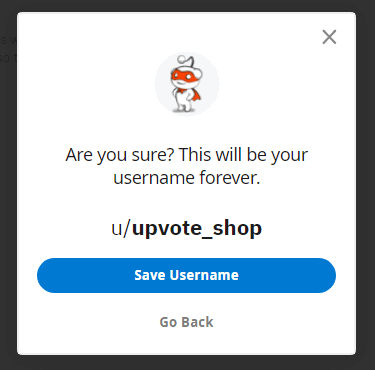 Enjoy browsing Reddit with the new name!
Change Username on Mobile
Here are the simple steps to change your randomly assigned username on your phone.
Open the Reddit app. If you don't have any yet, download it first.
Tap on your profile icon locating at the top right section.
Tap on My Profile menu item. There will be a notification showing up asking you to change your username.
Pick a new username then press Save.
You are now good!
Take a look at the screenshots below if you don't understand the progress yet!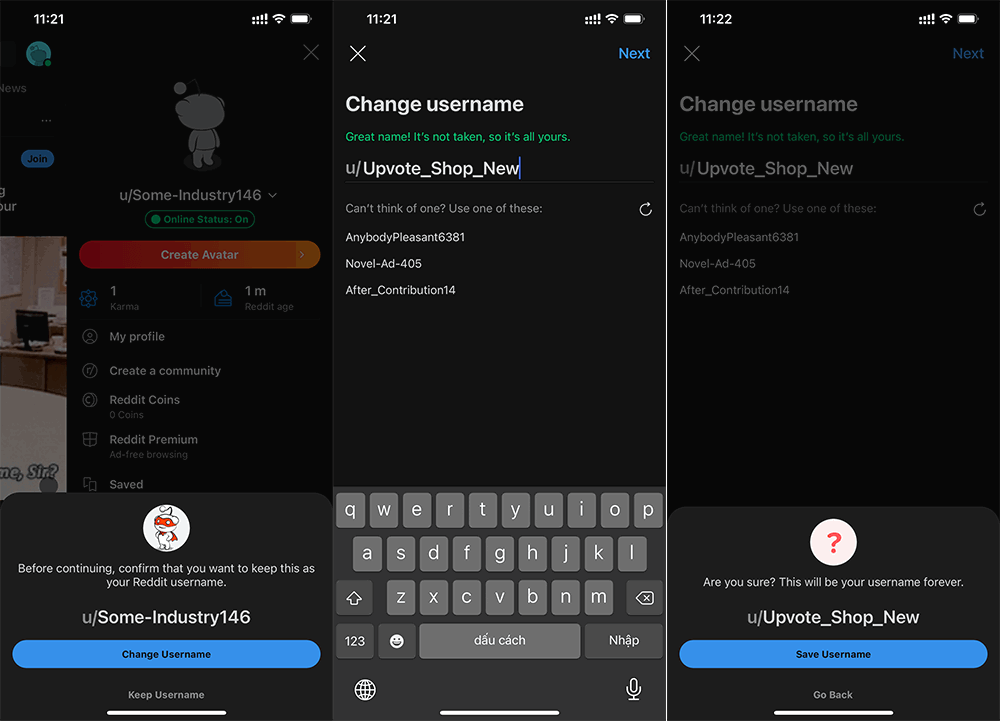 Why I cannot rename my Reddit user account?
We are so sorry, but if you don't like the username you picked before when first creating your account, you need to stuck with it forever. Reddit doesn't allow any user to change their username. This is to protect the transparency of the platform throughout years. All of the posts and comments that are made by any username stay forever under that name.
The only way around this is to create a new Reddit account and Reddit allows you to do that.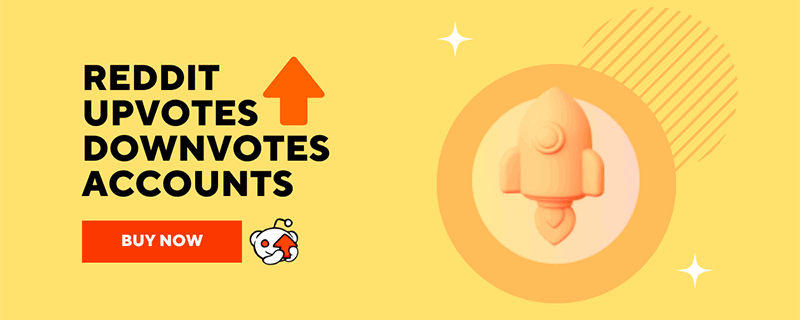 If you are afraid of getting karma again, we have a lot of high-karma accounts available (with nice usernames). Please contact us for more details.
Maybe you don't know: You can change the display name of your Reddit account. It is not the username, but it will show up when people however on your username, or when they visit your profile. You can change it to whatever you want, and whenever you want.
Creating a new account for the new username
If you are already using Reddit with a new username for a long time and there is no way for you to change it, maybe it's time to create a new account.
The good news is that you don't have to create your old Reddit account. The platform allows you to create a new account right on your phone or PC.
And you can use both accounts at once.
Open Reddit on your PC browser.
Log out of your current account by press at your avatar at the top right of the screen.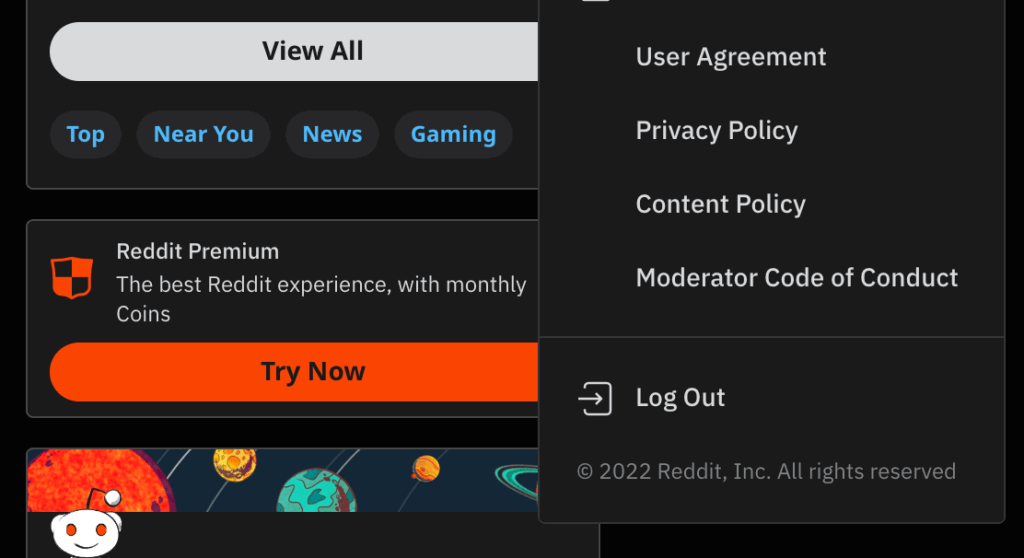 After logging out, press Sign Up at the top right corner.
Enter the required details, alongside your email address and password. If you want, sign up via Twitter, Google, or Apple ID is totally fine. You will be able to change the user later as shown in the previous sections.
Verify your account via your email address if needed but it is not required, you can do it later.
If you are using Reddit app on mobile, follow these steps:
Open the app.
Tap on your avatar at the top right.
Tap on your avatar name.
Choose Create New Account.
From now on, you can switch between your accounts by simply tapping on your avatar name. You can browse Reddit as guest also via this menu.
Conclusion
In short, it is not possible to change your Reddit account username in any way, unless you signed up via Google/Twitter/Apple with a preassigned name. And after you changing it, it will be permanent.
However, you can always delete your account forever by using our tips above.
If you are tired of farming your Reddit upvotes and karma once again, contact us to get yourself some nice usernames with high-karma ready.