If you are into Reddit marketing, or simply want to know more about how your Reddit posts are performing, this is the fastest way to get the overall picture of your posts.
From there, you can easily understand which kinds of content, subreddits, or title work best for you, saving a ton of time and effort in the long run.
With our Post Analytics function inside the Reddit Scheduler app, you can monitor the effectiveness of your posts after posting them to Reddit.
Our Reddit Post Analytics will allow you to see:
How many comments and upvotes your posts get over time.
Which Reddit subreddits your posts are most successful in.
What links work the best for you.
Your most effective posts
Go to our panel to keep track on the success of your posts!
How to analyze Reddit post performance
To view the overall performance of your posts over the past 30 days, 90 days, one year, or all time, use the Upvotes and Comments Over Time chart. This provides you with a broad overview of the effectiveness of your articles.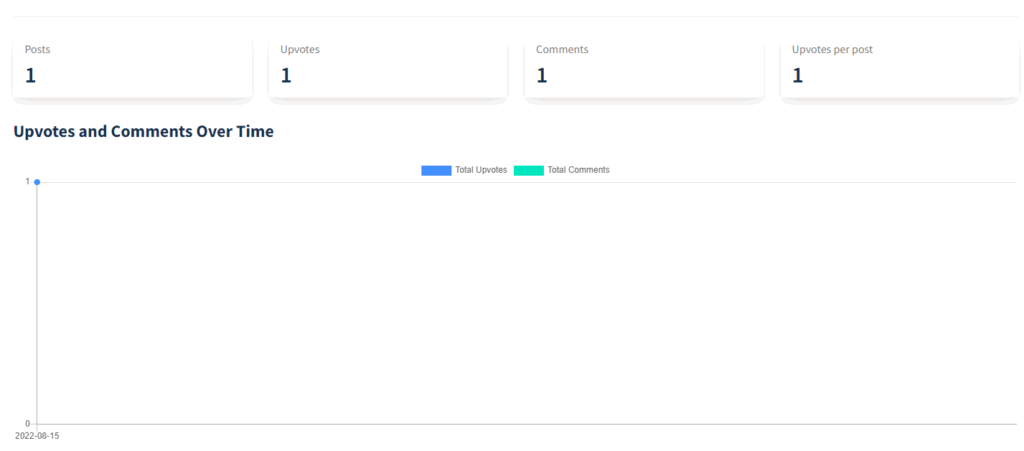 To determine which particular posts performed the best, use the list of Top Posts. Choose effective subreddits, titles, or scheduled days and hours to use in next posts using the information provided.
You can see which subreddits your posts do the best using Top Subreddits. According to the typical upvotes per post made to the subreddit, this list is arranged in ascending order. You can also filter the list to check which subreddits, on average, receive the most comments or those to which you frequently post.
Additionally, you can use this list to find out which subreddits administrators are most likely to delete your posts from. Once you've located these subreddits, you should research the reasons behind the removal of your posts and make sure you're following all subreddit guidelines to prevent Reddit account ban.
Last but not least, the Top Links list displays the most popular links on Reddit. With this information, you can submit related content or even the same links to other subreddits in the future.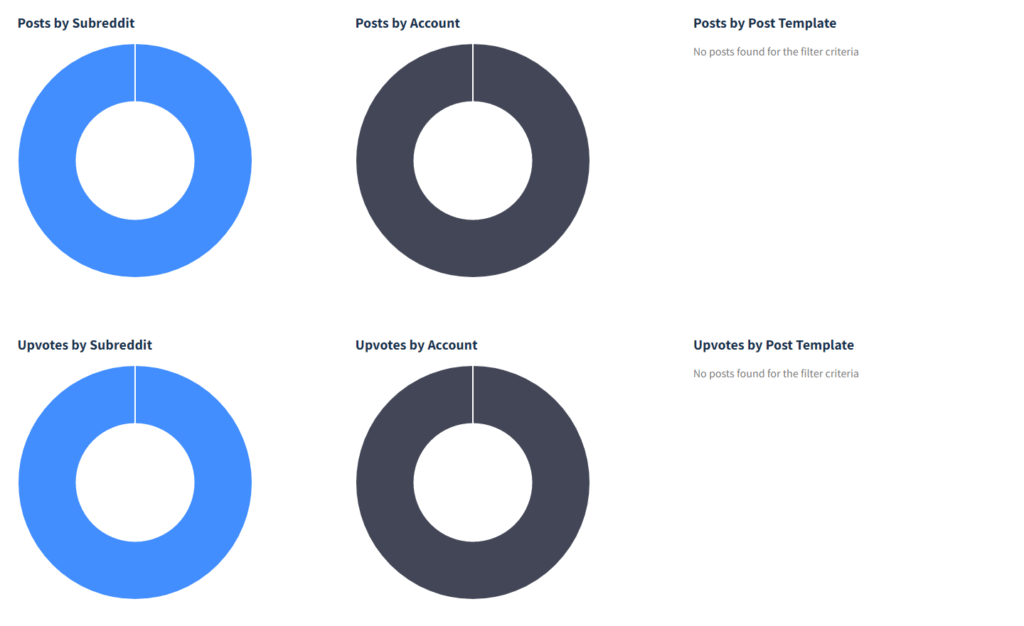 With the information Post Analytics gives you, you'll find that the links and material you post over time perform better and better.