When it comes to SEO, Reddit dofollow backlink is always one of the strongest links you can get for free! If you know how to make the most of it, Reddit could be your ultimate link building powerhouse which doesn't cost you a dime.
Furthermore, Reddit is a great place for generate a ton of real traffic naturally.
Nothing can beat dofollow links that have traffic, which pass a ton of link juice towards your website. On the other hand, nofollow links don't pass any link juice and don't have any impact on SEO.
So how does Reddit backlink work and how do you create a dofollow Reddit backlink? Just follow our simple steps in this article.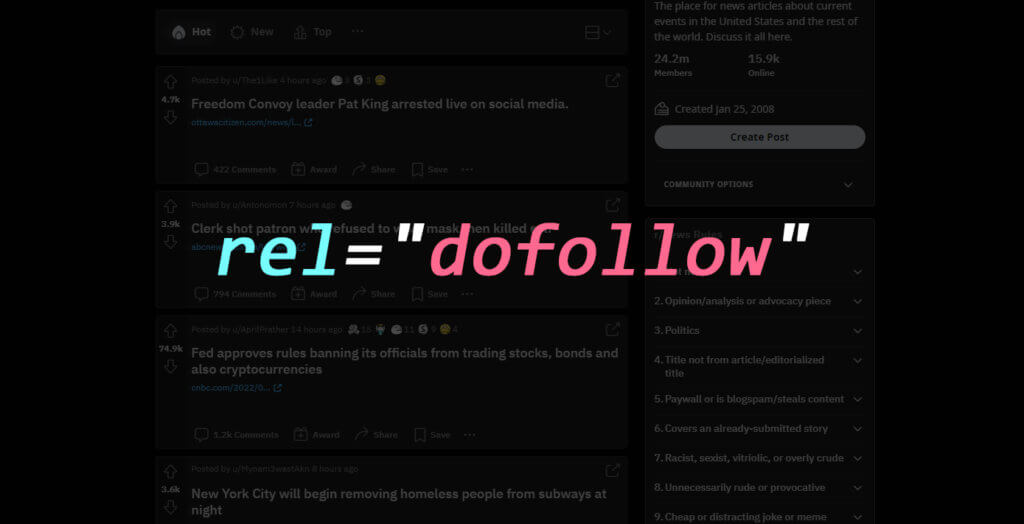 Types of Reddit Backlinks
There are 2 types of backlinks on Reddit: Dofollow and Nofollow. This is a bit tricky for a lot of people as they just don't know how to create the best working links.
Normally, all of the links you post on Reddit are first no-follow. This is for preventing spamming backlinks for SEO purposes. However, once your post has gained enough upvotes or comments, it will start changing the link type from NF to DF.
How to check if your link is dofollow or nofollow
On your browser, visit the page where you post your content and your link.
Right click at your link and choose Inspect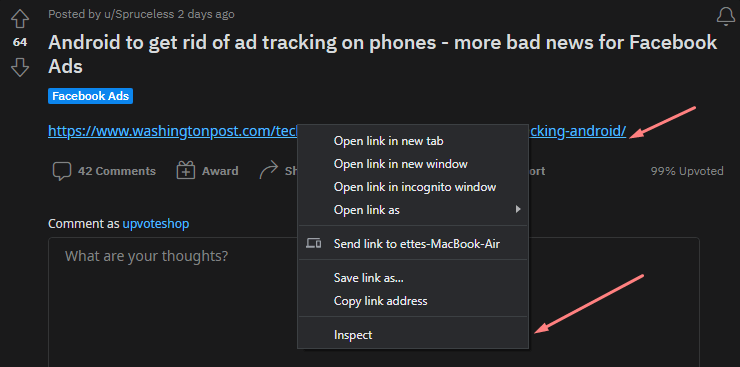 The Elements window will show up and show you the type of your link. For this example, it's dofollow link because the link rel doesn't contain the nofollow value.
In case it shows rel="noopener nofollow ugc" it means your link is nofollow.

How to create Dofollow Backlinks on Reddit
The Normal Way
Submit a post in any subreddit with your contextual backlink. However, it's best to share it within a related subreddit for potential traffic. Get some powerful Reddit accounts from our store if you don't have yet.
Once your post is live, go to our panel and send at least 30 upvotes to it.
Check back in a few hours and your link should now be do-follow.
Reddit Gallery
My another favorite way to create Reddit links is to submit multiple images at once when creating a post with the type Images.
When you upload multiple images at once, Reddit shows you a hidden section allowing you to put your links there, as well as the anchor texts as well to describe your links.
This is 100% dofollow, super natural, and can be used with any natural anchor texts of your choice. Interesting, right?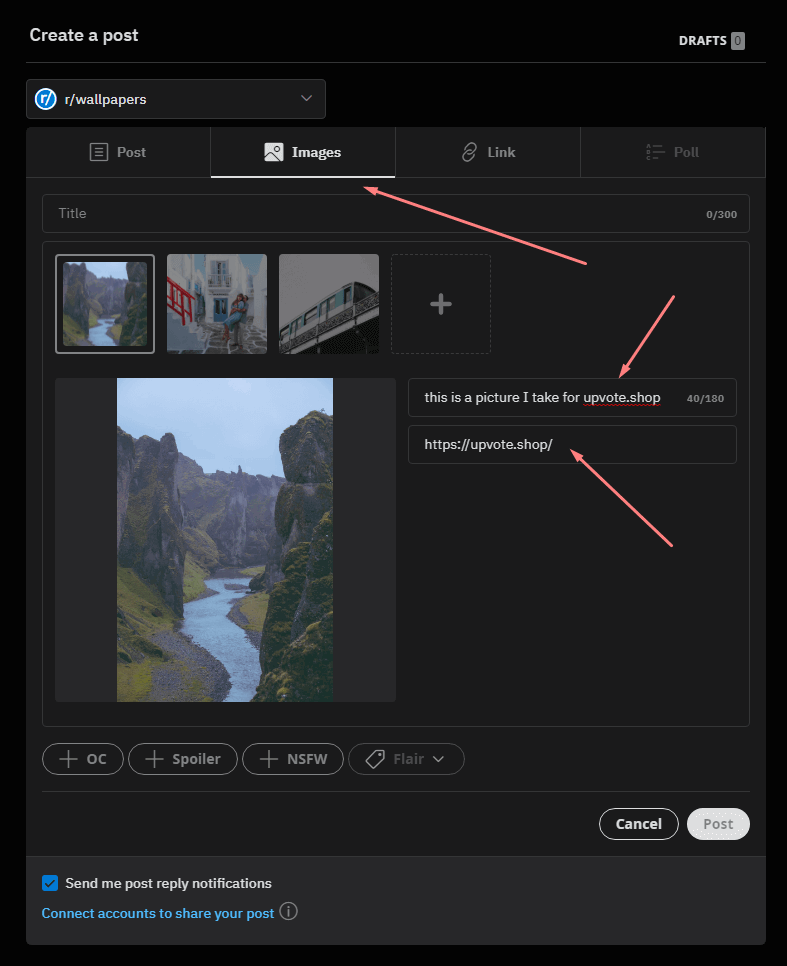 As long as your link doesn't get removed by the subreddit moderators, it will also bring a ton of potential traffic to your website.
The power of Reddit links is undoubtedly the best you can get for free on the internet right now. It's one of the strongest social networks, with almost 20 years of age, 30 million links, and a countless amount of traffic (most of it from the US).
It's obvious that if you understand how Reddit works, you can rank your content on the Internet very easily and at the lowest cost.
Hopefully you have found this article helpful!