Hi, if you are new to Upvote.Shop and you would rather not use your personal Paypal/Credit Card to make purchases on our store, follow the simple steps in this article to use our services using Cryptocurrency.
Paying with Cryptocurrency is recommended as it could help you reduce a lot of fees and taxes. Also, we usually run special bonus offers for crypto deposits. Make sure you follow our Panel Announcements for keeping updated.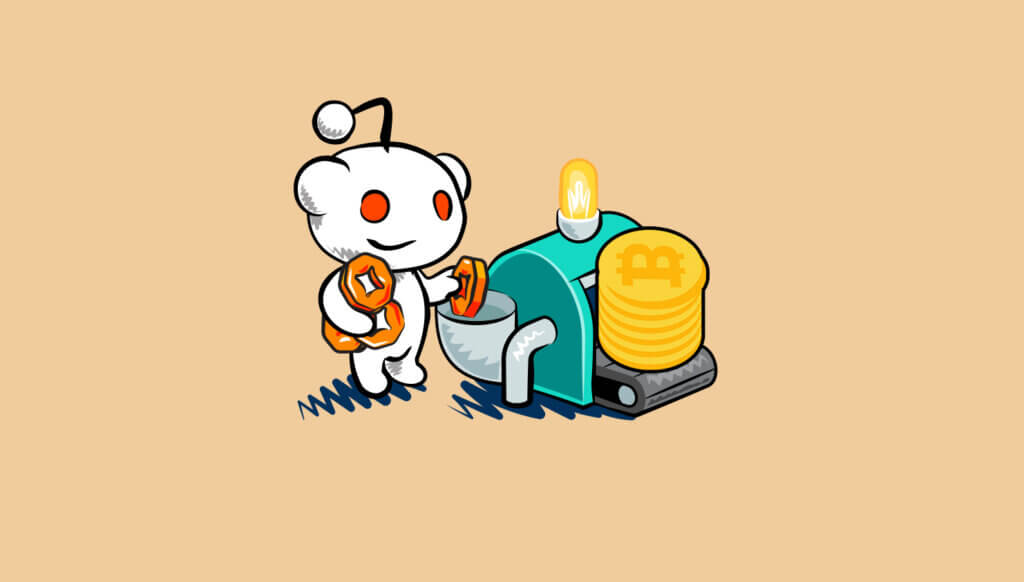 How to Buy Cryptocurrency in Just 3 Steps
Do note that you need to use your Debit or Credit Card to buy crypto.
The best option at the moment is to buy via Binance as it is the current best crypto exchange. In case you are from the US, European, or other top-tier countries, you can try to use Coinbase as well. In this guide, we are going to use Binance as the example.
Register a Binance account here: binance.com (You might need to complete the identity verification by providing your ID or Passport when getting asked.)
Go to the Buy Crypto with Debit/Credit Card page.
Enter the amount of money you would want to spend to buy any kind of crypto you want. At the moment, Upvote Shop is only supporting USDT, BUSD, BTC, ETH, LTC.
It's recommended to buy BUSD or USDT as they are always stable at $1.
Press Next, enter your card details, and you should receive the corresponding amount of crypto within just a few minutes.
You will be able to see your crypto inside the Wallets section as shown below:
Tap on each image to see easier.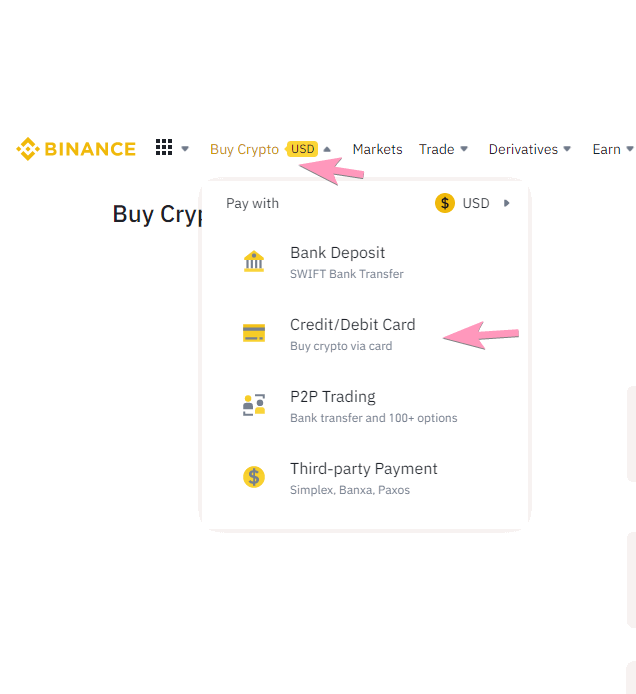 In the next section, we are going to show you how to transfer your Cryptocurrency from Binance to Upvote.Shop
How to Deposit Credits on Upvote.Shop with Cryptocurrency
Go to our Panel: https://panel.upvote.shop/ (Register an account if you don't have yet).
Go to the Deposit section and select any plan then press Buy Now. In the screenshot below, I am buying the $30 package.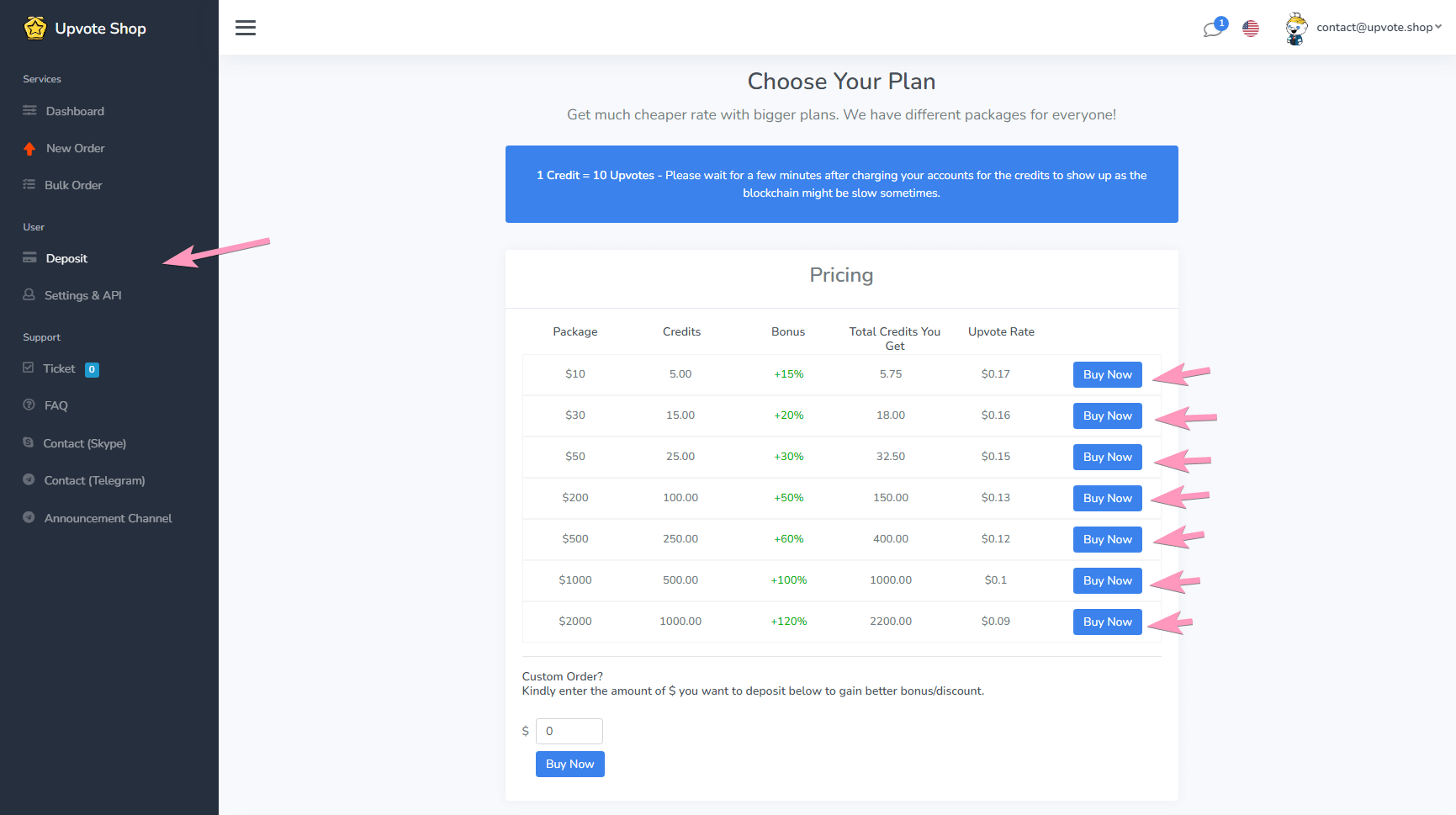 Choose CoinPayments.net (BNB & Others) * then press Next. You will be redirected to the payment gateway page.
Enter your First Name, Last Name, Email Address (you don't need to use the real information if you'd like, these requirements are for supporting you in the future easier).
Select the Cryptocurrency you have to purchase. If you have BNB, select BNB (BSC Chain). If you have USDT, select USDT. This is the Crypto that you have purchased from the previous section.
Press Complete Checkout.
You will get redirected to a page like this, which requires you to send the exact amount of crypto to Upvote.Shop's crypto wallet address.
In the screenshot below, I need to send 0.10083000 BNB (BSC Chain) to the Address 0xA7e6E082E031B775F6dadd16d747DC48cF520F09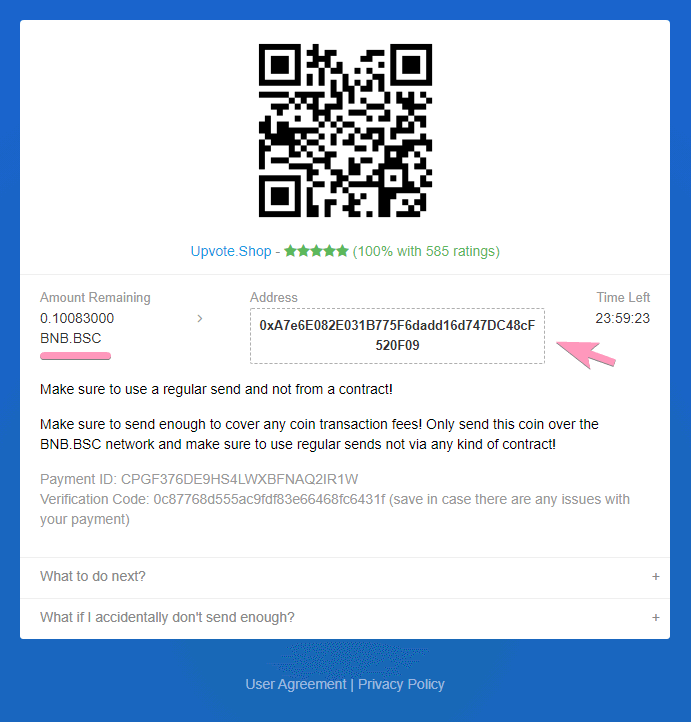 But how to send the crypto that I have? Let's go to the next section!
Open a new tab and back to your Binance Wallet https://www.binance.com/en/my/wallet/account/main
You will see all the Cryptocurrency you have here. If you want to withdraw any type of crypto, press the Withdraw button on the same line. Because I selected BNB in step 6, I will withdraw BNB here.
Enter the Crypto Address you need to send to, and remember to enter the required amount of crypto exactly. But don't worry if you send more than you have to, our auto system will refund the excess amount back to you.
Double check to see if everything is correct, then press Widthdraw. Enter verification code if asked.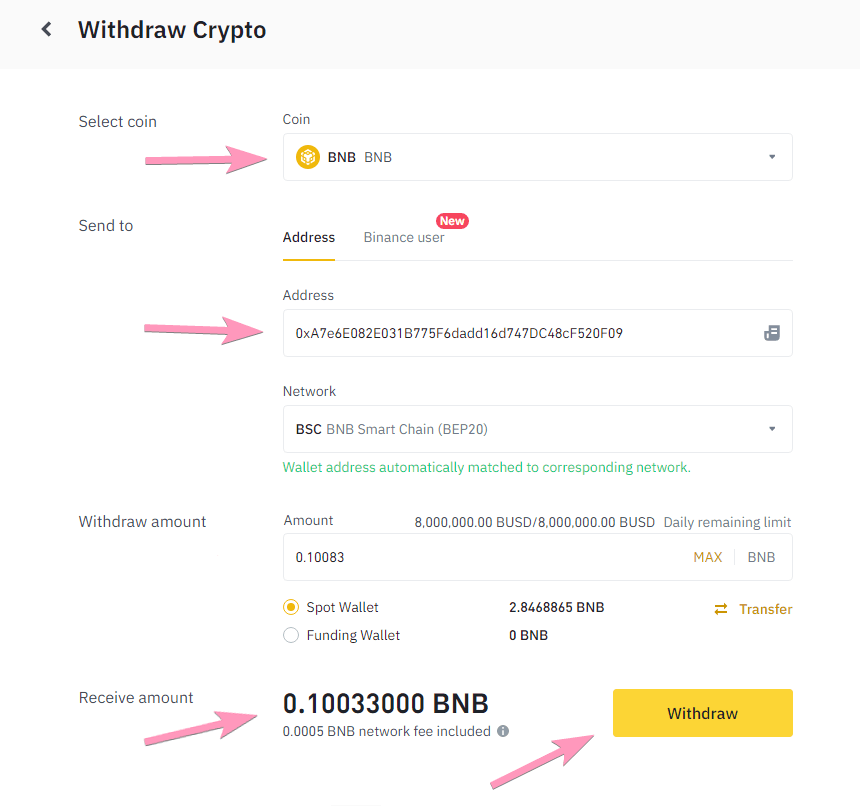 The Coinpayments page will show up a "PAID" notification like this, and the credits should be added to your Upvote.Shop account in just a few minutes.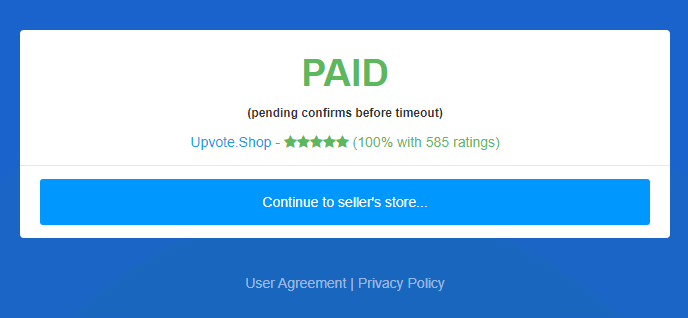 Note: At step 3, you can choose Coinbase as the payment gateway as well. The ways Coinbase and Coinpayments work are similar.
Best Store for Buying Reddit Upvotes, Comments, and Accounts!