In the bustling landscape of social media, Meta has unveiled a new platform called Threads.net, aiming to give a run for the money to Twitter.
This new social media platform, powered by Meta's subsidiary Instagram, has already been made available in over 100 countries this past week.
Here is everything you should know about it, and the best tips when it comes to using Threads by Meta.
Threads by Meta: Key Takeaways
Threads.net is a new social media platform introduced by Meta, Instagram's parent company, designed to compete with Twitter.
At the moment, Threads looks like Instagram with "tweets".
The platform allows you to post short updates, pictures, and videos, with each post limited to 500 characters and videos to 5 minutes.
Threads.net is tightly integrated with Instagram, meaning you can only log in with your Instagram account, maintain your usernames, followers, and verification status, and share your posts across both platforms.
Threads provides real-time engagement and options to filter content based on specific words, as well as control who can mention you in their posts.
The app is free and widely accessible, available on both the Apple App Store and the Google Play Store.
Features familiar to Instagram and Twitter users, like the ability to unfollow, report, block, or restrict profiles, are present on Threads. Blocked Instagram users are automatically blocked on Threads.
Meta plans to integrate Threads with other apps using the ActivityPub protocol in the future, aiming to make Threads posts accessible to anyone using a compatible app.
Despite these features, Threads has faced criticism, with some arguing that Meta is capitalizing on the current dissatisfaction with Twitter. The platform also faces competition from existing Twitter alternatives like Bluesky and Mastodon.
The launch of Threads in the European Union has been delayed due to concerns about data sharing between Instagram and Threads.
What is Threads.net?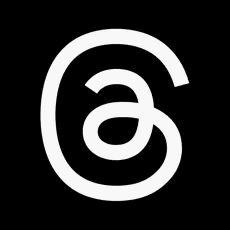 Born out of Meta's Instagram division, Threads.net is an engaging social media platform permitting short posts or updates, each with a maximum of 500 characters.
It also allows adding links, pictures, or even videos up to 5 minutes in duration.
Intriguingly, this platform maintains an organic connection to your Instagram account. As per Meta, sharing a post from Threads to your Instagram story or any other platform of your choice is just a few taps away.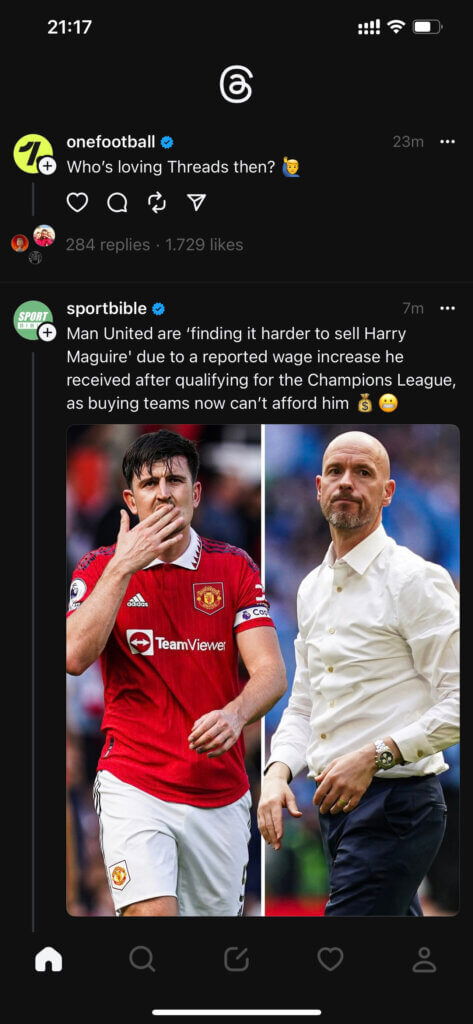 On Threads, your feed will consist of posts from your Instagram or Threads connections and recommendations for exploring new content. It also features a handy function allowing you to sieve out specific words from your feed and control who can mention you.
How to install Threads
Threads.net is available free of cost and can be downloaded from the Apple App Store or the Google Play Store.
To set foot in the world of Threads, you must first have an Instagram account. This is because your Instagram login details are needed to access Threads.
Once your Threads account is up and running, your Instagram username will automatically be transferred.
But don't worry, there's much room for personalization with your profile.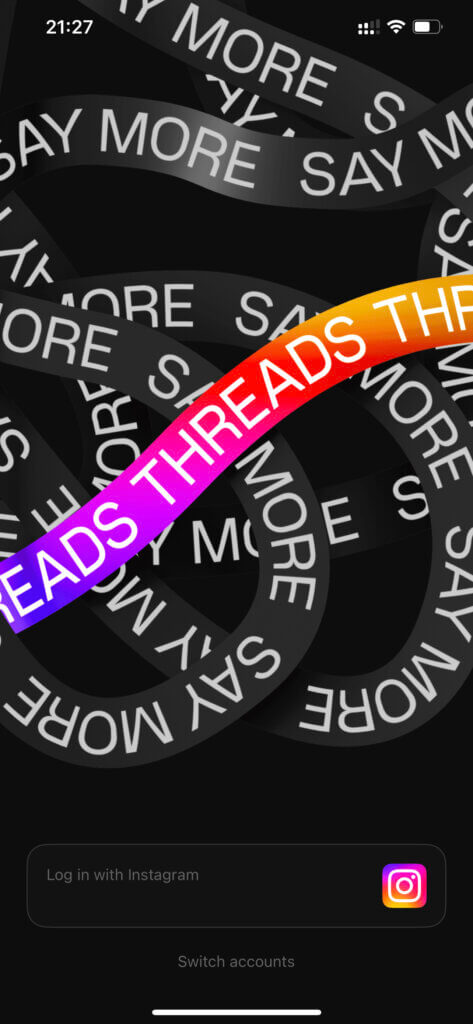 Following the Instagram accounts you adore on Threads is a breeze. Just a couple of clicks and you can sync your followings from Instagram to Threads, saving you the hassle of starting from scratch.
When creating a post or a 'Thread', you are in control of who can see it. You can share it with everyone or just your followers.
Threads offer functionalities that will be familiar to users of Twitter and Instagram. You can unfollow, report, block, or restrict profiles. If you've ever blocked someone on Instagram, rest assured they will automatically be blocked on Threads as well.
The app also supports screen readers and generates AI-driven descriptions for images.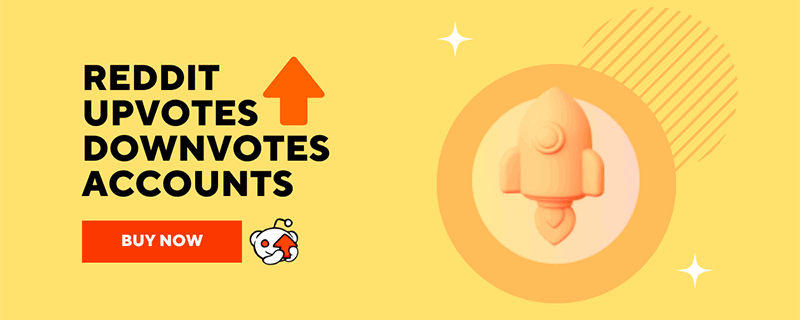 The future of Threads looks promising, as Meta plans to integrate the platform with other apps that utilize the ActivityPub protocol, like WordPress and Mastodon. Meta's goal is to make Threads posts viewable to everyone using a compatible app, irrespective of whether they hold a Threads account or not.
Engaging with 'Threads' on Threads.Net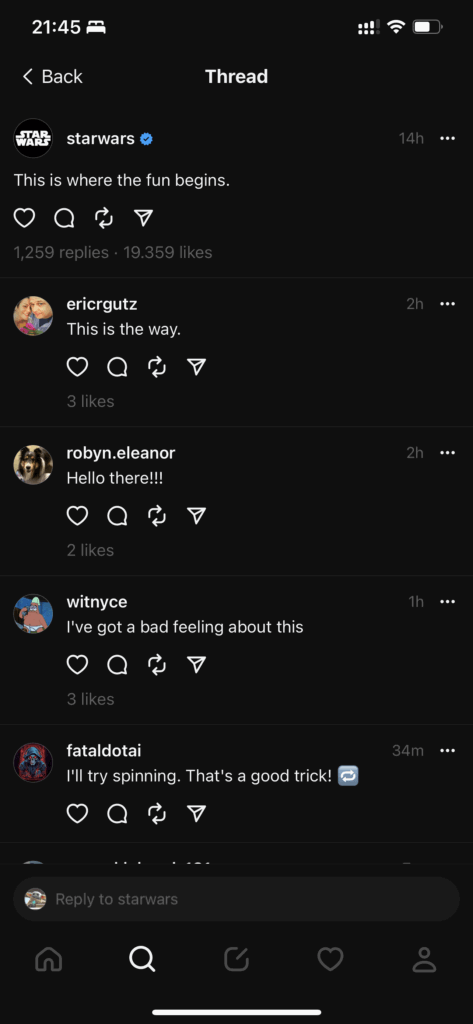 Each post on Threads features four icons beneath it that enable interaction.
Heart icon for expressing your liking towards a post
Speech Bubble icon for replying.
The Double Arrow icon permits reposting or quoting a post — all of this might feel quite familiar if you're an Instagram user.
Paper Plane icon, you can add the post to your Instagram story or even publish it directly on your Instagram feed.
Given the deep integration between Instagram and Threads, expect to see numerous posts shared between these platforms. Additionally, you can also generate a post link or share it through your phone's sharing options.
Tips for Using Threads
While Threads is loaded with features, a few tips can enhance your experience.
Revamping Your Feed: If your feed's posts don't capture your interest, simply swipe down on the feed screen to refresh your content. You'll be greeted with an entirely new array of posts.
Following Accounts from Your Feed: Found a post from an account you wish to follow? Just tap on the profile icon adjacent to the post and hit 'Follow'. The profile icons carry a plus symbol overlay, making it unmistakably clear.
Searching: If you're used to sifting through Twitter using keyword filtering, currently Threads lacks this capability. But hang tight! Threads has keyword search functionality in its pipeline, accompanied by hashtag features, or possibly a unique twist — 'Thrashtags' anyone?
Privacy Settings: If maintaining privacy is your priority, several hidden settings can assist you. By clicking the Three Dots icon on a post, you can restrict who can respond to it. The available options include your followers, profiles you follow, or only those mentioned in the post. On the profile page, the Menu icon provides access to Privacy settings.
You can privatize your profile, control who can mention you, mute profiles, add hidden words to filter posts, and even block profiles completely.
However, for blocking profiles, you'll have to switch to the Instagram app, with the blocked accounts remaining blocked across both platforms.
Threads vs Twitter: The Faceoff
The rivalry between Meta and Twitter is heating up.
Leveraging its integration with Instagram, Threads.net could potentially attract users at an accelerated pace. Meanwhile, Twitter's new limits on daily posts could lead to a decline in their user base, and by extension, a reduction in ad revenue.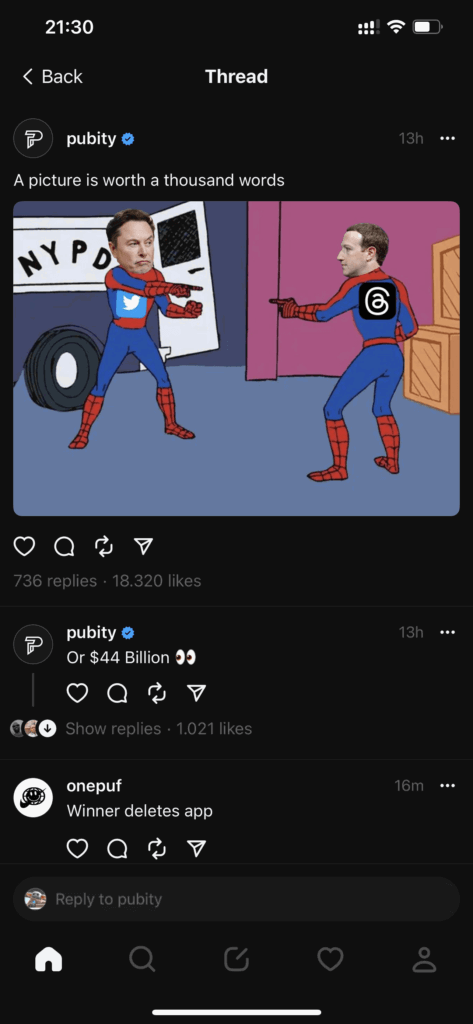 Despite its values, Threads.net has its critics too. Analyst Mike Proulx from Forrester perceives Meta as capitalizing on the existing discontentment among Twitter users. He also reminds us that Meta's previous attempt at launching Threads was not successful. Proulx is wary of the already crowded market of Twitter alternatives, including Bluesky, Mastodon, and Hive. He argues that the proliferation of these platforms might fragment the user base looking for Twitter alternatives.
Threads' debut in the European Union has reportedly been delayed due to concerns related to data sharing between Instagram and Threads.
The future of Threads.net remains uncertain, but it's an interesting addition to the ever-changing landscape of social media platforms.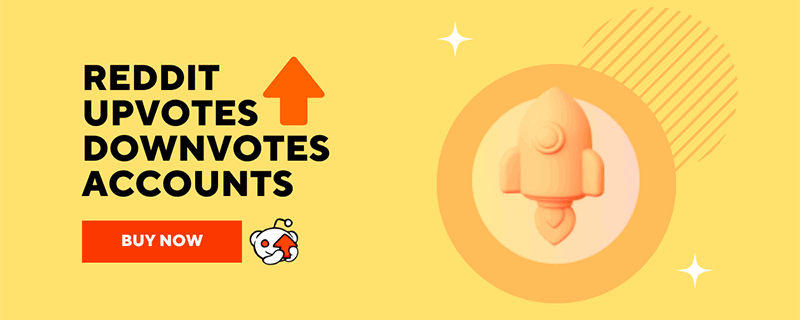 Conclusion
Threads, the new social media platform from Meta, offers a unique and engaging way to interact, share, and connect with your community. While bearing similarities with platforms like Instagram, it brings its own set of features to the table. The seamless integration with Instagram, the familiar and some new interaction methods, and potential for significant user migration make Threads an intriguing addition to the social media landscape.
Whether you're swiping down to freshen your feed, tapping on the profile icon to follow a new account, or configuring your privacy settings, the user experience on Threads aims to be smooth and intuitive. However, the absence of a keyword search function (for now) might be a bump in the road for some users.
Remember that, like most free apps, Threads can collect a significant amount of user data. Understanding this trade-off is vital in making an informed decision about using this platform. However, Threads gives you control over who can interact with you and how, safeguarding your data from Meta is a whole other conversation. Be sure to understand the privacy implications before diving in.
Ultimately, Threads appears to be an interesting alternative or complement to existing social media platforms, but the journey to widespread adoption might have its share of twists and turns. Only time will tell how users and the social media landscape will embrace this newcomer.